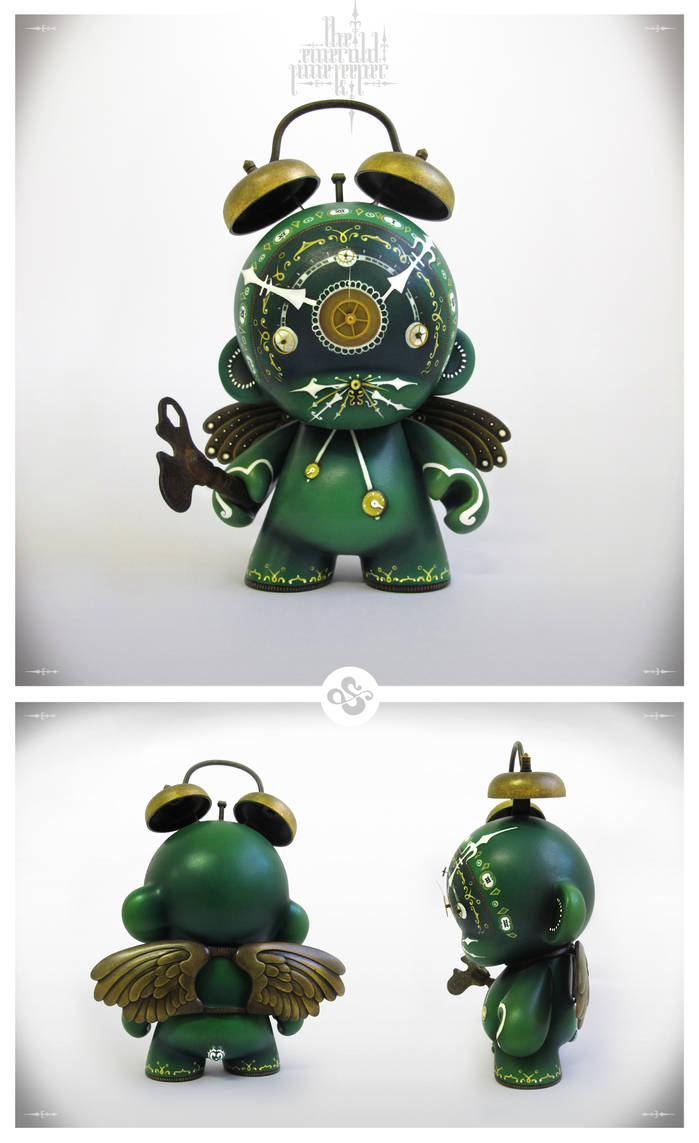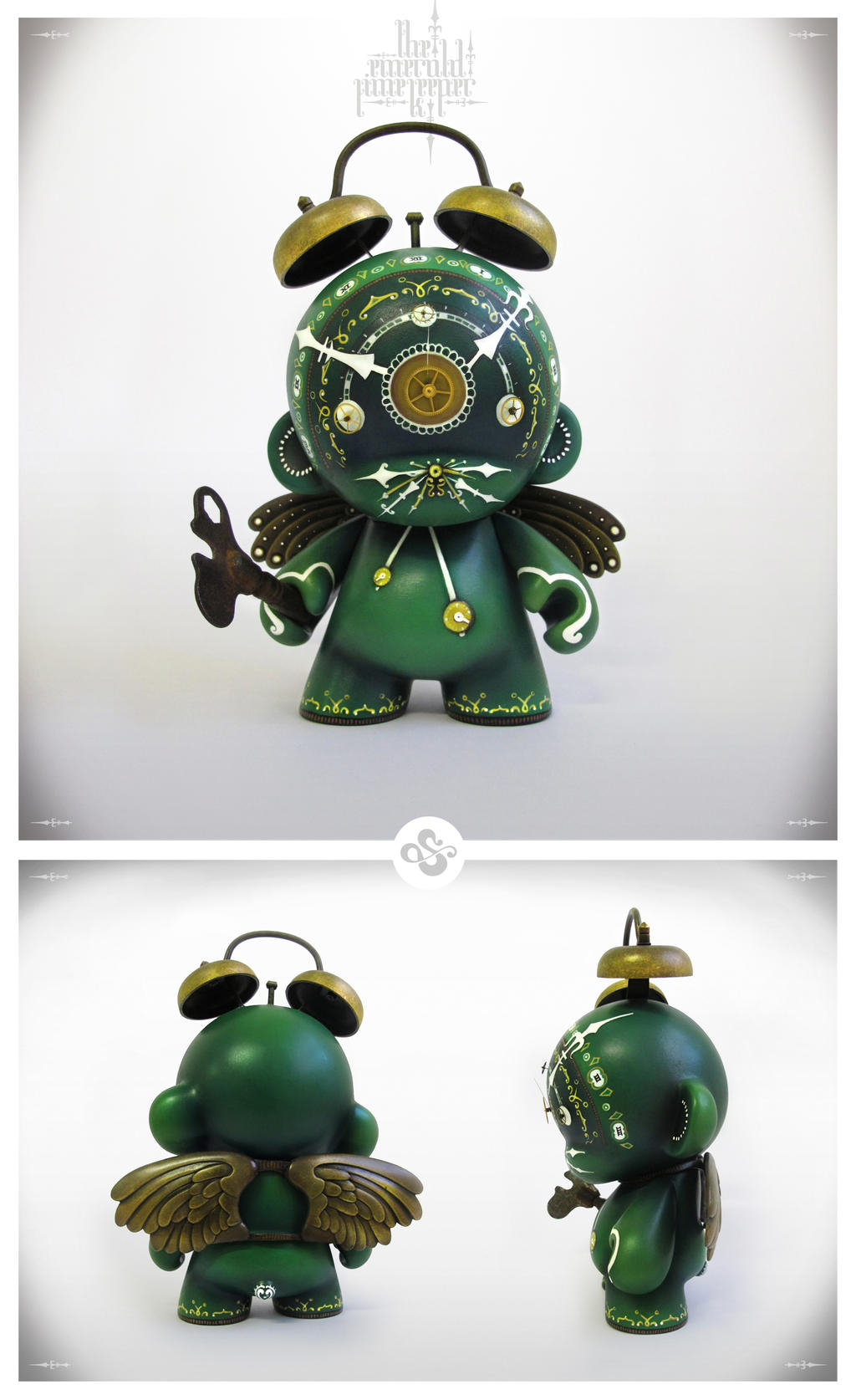 Watch
This is my first custom painted/assembled Munny. If you have no idea what they are, perhaps check out the Kidrobot Facebook page and look at their photos:
www.facebook.com/kidrobot
They are designer toys made from vinyl, that can be customised however you like.
I'd bought one that I'd been wanting to paint for ages, but instead just kept him sitting high in my wardrobe...looking down on me during my garment selection process. At long last an incentive came in the form of an exhibition of Munnies. Titled "FOR LOVE OR MUNNY", the show would involve 22 different artists/designers each creating their own character from the same featureless white base Munny. We were also to provide an A3 artwork to accompany them. The results were so unique and diverse, it really was a fantastic show. Here are photos of the others:
www.facebook.com/media/set/?se…
I took inspiration from my recently acquired exquisite vintage clock
fav.me/d59zp1c
Oh that clock - that deviation formed my accompanying artwork. With the concept of "The Emerald Time Keeper" in mind, where both the clock and Munny were different incarnations of each other, I began the unexpectedly difficult process of painting and perfecting this guy. For something that is intended to be painted on and potentially sculpted, it is a real bitch. Haha.
Anyway, I got there in the end. The alarm bells were taken from another clock I had sitting around, and were originally silver. The tiny clock gears/cogs and miniscule watch hand were collected over a period of time - so glad I finally found a use for them! Originally I was going to put the clock key into the back of his head (it was a late addition), but it just happened to fit perfectly in his hand like a magic staff.
He ended up selling. Initially I was really sad, as I didn't expect anyone to buy it and hadn't spent enough time with it yet...but I'm glad it's gone to a good home, a loving collector

Hope you like it! And hopefully it's the first of many to come.
~Simon
Follow me on Facebook for a more compelling and rich Simanion experience: www.facebook.com/simanion

Share "The Emerald Time Keeper - Custom Munny" on Facebook: www.facebook.com/photo.php?fbi…
Reblog "The Emerald Time Keeper - Custom Munny" on Tumblr: simanion.tumblr.com/post/29544…