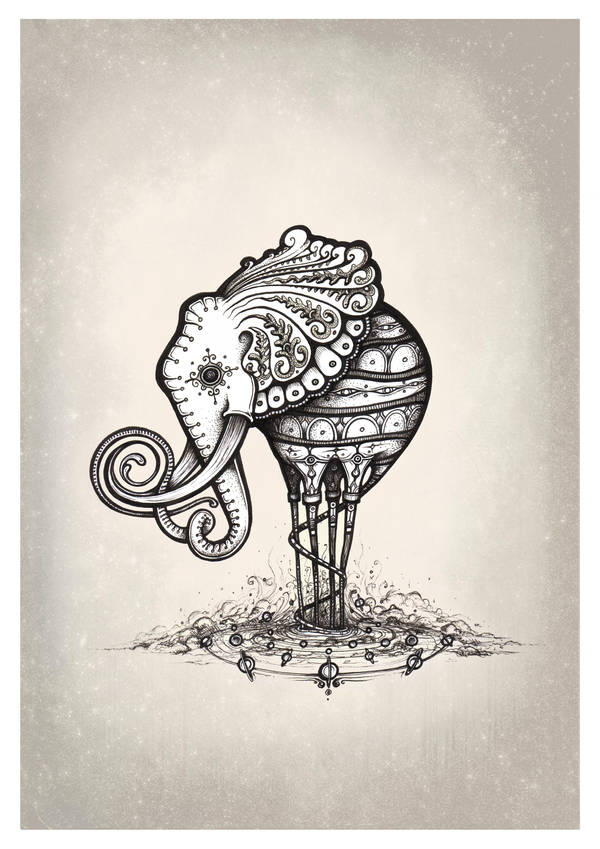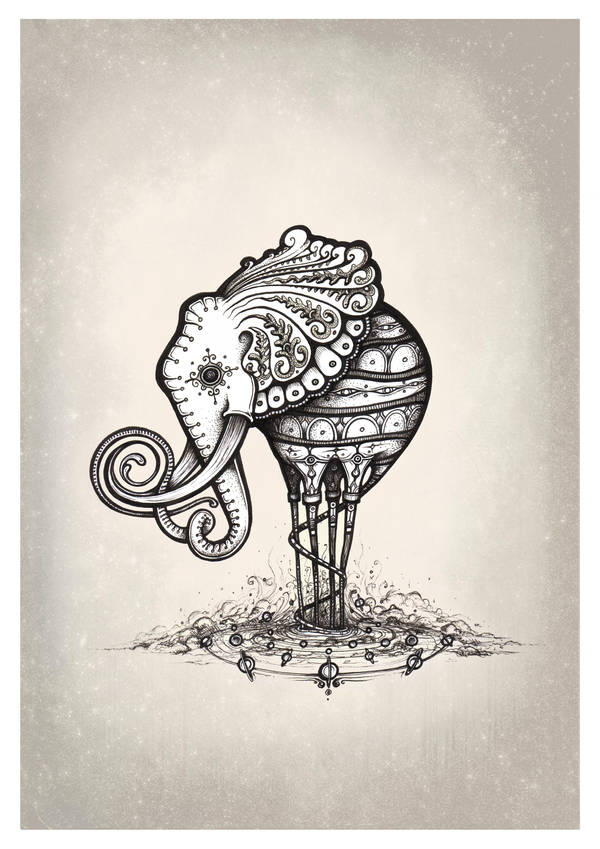 Watch
I did this illustration for an electronic artist (called Elliphant, but not the famous one!)
The brief went something like: "an elephant, but zany, and with galaxies!" Haha, I was totally there. Always down for a surreal elephant. I classed it as digital because of the textures/colours, but it's essentially just an ink drawing.
I always liked the weird notions of giant animals in space, like in the Discworld book series. So I was inspired by that as well as Dali's surreal long-legged elephants. I tried to give it a sense of spiritual or cosmic importance through it being so huge and in the centre of this galaxy, with everything spiralling in sync with its form.
Anyway, hope you like it!

Follow me on Facebook for a more compelling and rich Simanion experience: www.facebook.com/simanion



Share "The Elliphant" on Facebook: www.facebook.com/photo.php?fbi…
Reblog "The Elliphant" on Tumblr: simanion.tumblr.com/post/17092…
This is like the most amazing elephant drawing everrr
The first thing that caught my eye was you use of different line sizes all used to give the elephant a really neat looking pattern

I like the Indian feel and the background you chose for this
It really brings out the best in your little elephant

I find the little elephant legs amusing and I havent seen something like that before
I also really like the way you've twirled the turks and the trunk so they work together to create a really pretty um twirly thing

Very cool!
And I like your border choice it's very post card looking

The Artist thought this was FAIR
24 out of 24 deviants thought this was fair.