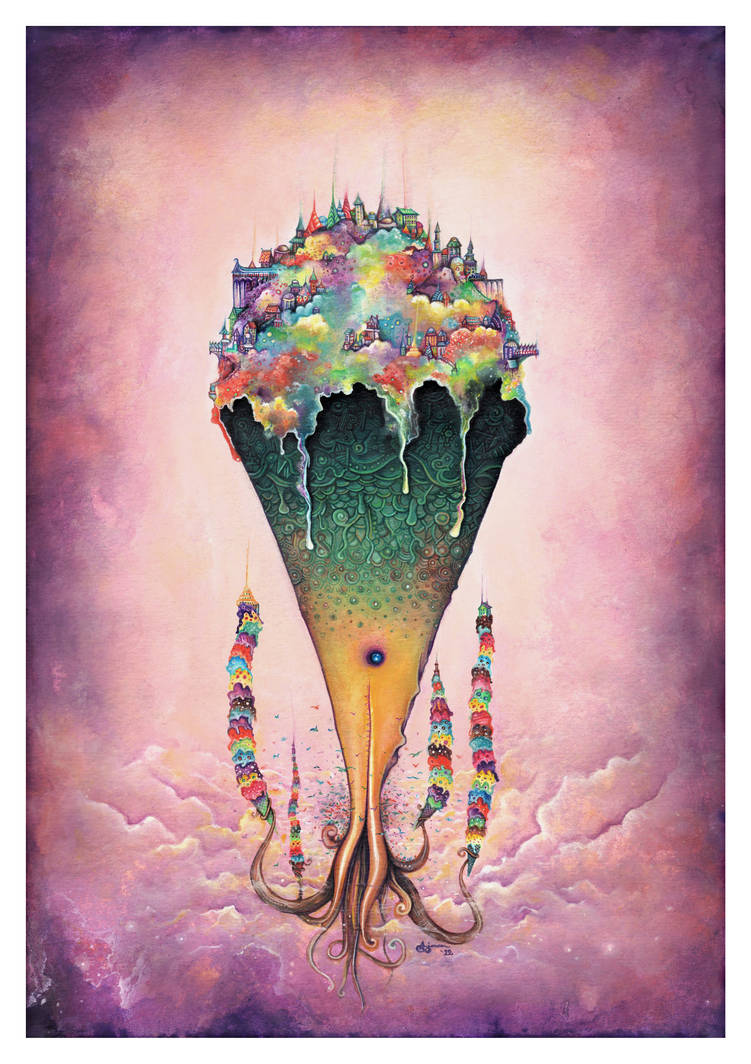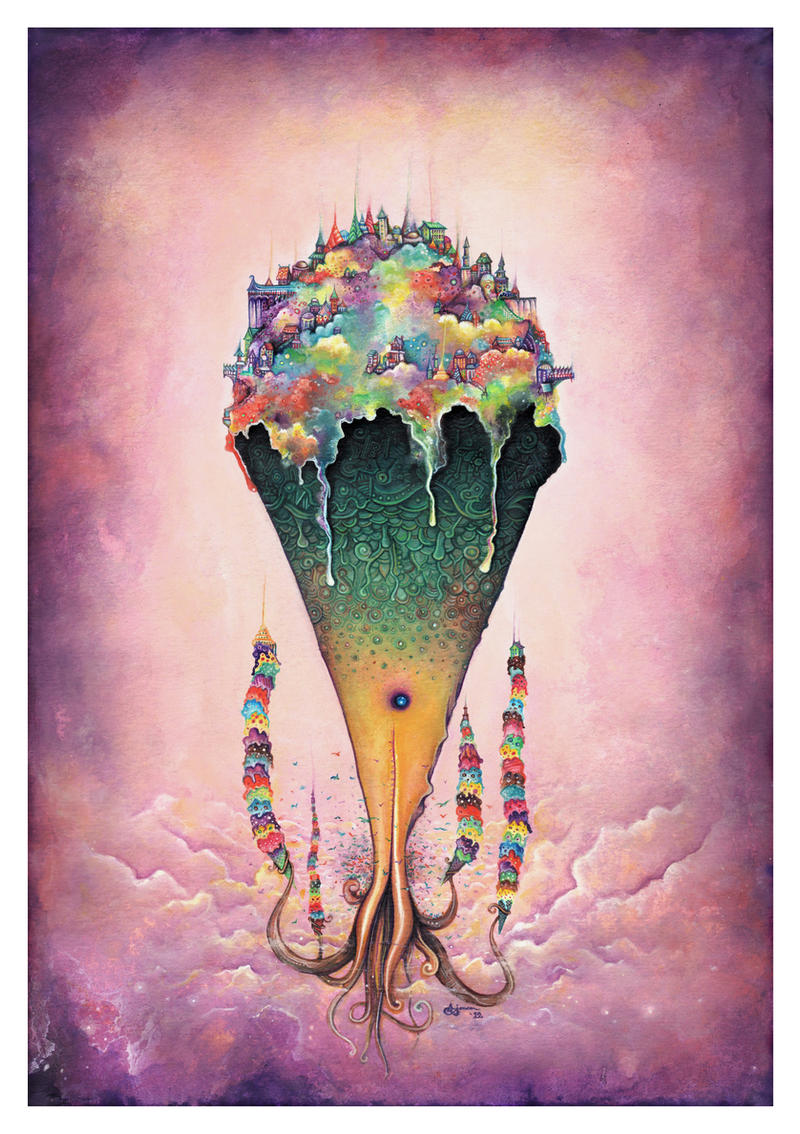 Medium: Watercolours
Size: A4
I'd live there.
This was so much fun to paint. I imagined myself walking around the ice cream town...going up the Neapolitan stairs to the...ice cream shop. Buying an....ice cream. Dropping it. Crying. Having a wise old man comfort me and remind me that the streets are made of ice cream. Me saying "that's ok, I don't even like ice cream". But I do. I take a bite out of the man assuming he too is made of ice cream. Mistaken, I spit out the old man chunk as he falls to the ground. I catch sprinkles of hope in his eyes as he smoothly descends into the melted ice cream pavement. "So long, Old Man Chocolate", I imagine myself saying, but don't. I slowly rise to my feet and turn around, taking in the glorious splendour of my surroundings. The soft, glowing sunlight shines through a tear that I wipe away with a waffle....Where
am
I?
Mmmyes, how much detail can you pack into small sections of an A4 page? I tried. My tiny brush must have completely deteriorated by now. Psychologically.
Tiny Brush: "B-b--but I just can't do it! It's simply TOO SMALL"
Me: You WILL do this. And you will succeed...or else. *moves jacket aside to reveal super glue*
Tiny Brush: *whimper*
All that aside, hope you like this one.
~Simon
*GAH!

A DD! ...Blown away. Really. I'm very happy for it to be this one actually

I will reply to you all soon! Thanks so much to $spinegrinder for featuring this work.


Follow me on Instagram (@ Simanion)
or Facebook: www.facebook.com/simanion

Dude, this is amazing. The idea itself feels like a modification of "somewhere over the rainbow" and is extremely well-formed. You've really thought about how to use the complimentary colours to emphasize the motif, such as the green and yellow part of the squid and the reddish and purple hue in the background. Moreover, the details! That's truly what makes this piece so good. You've definitely managed the perfect amount of details: not too little, making it look like something is missing, and neither have you overdone it. Things such as the pattern at the top of the squid, its eye, the shifting of hues and techniques, make this image feel so much more alive than it would if these details were excluded.
And really, I love that one part at bottom left corner.
Keep on making art, 'cause it sure is something you're good at!!! >w<
The Artist thought this was FAIR
53 out of 54 deviants thought this was fair.