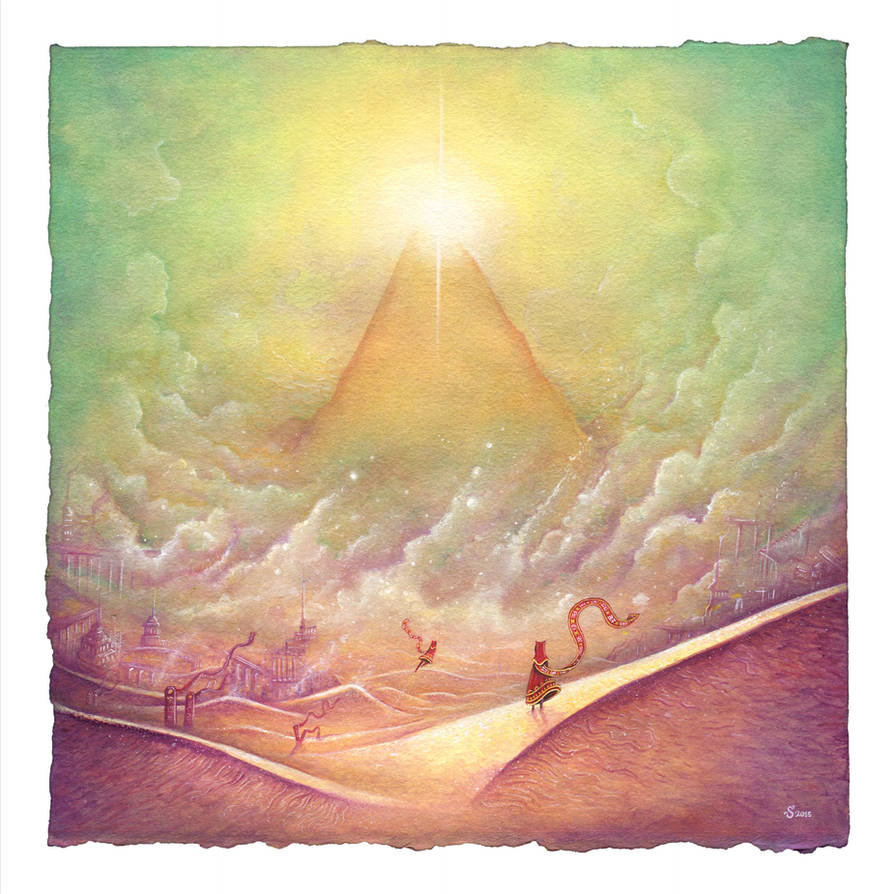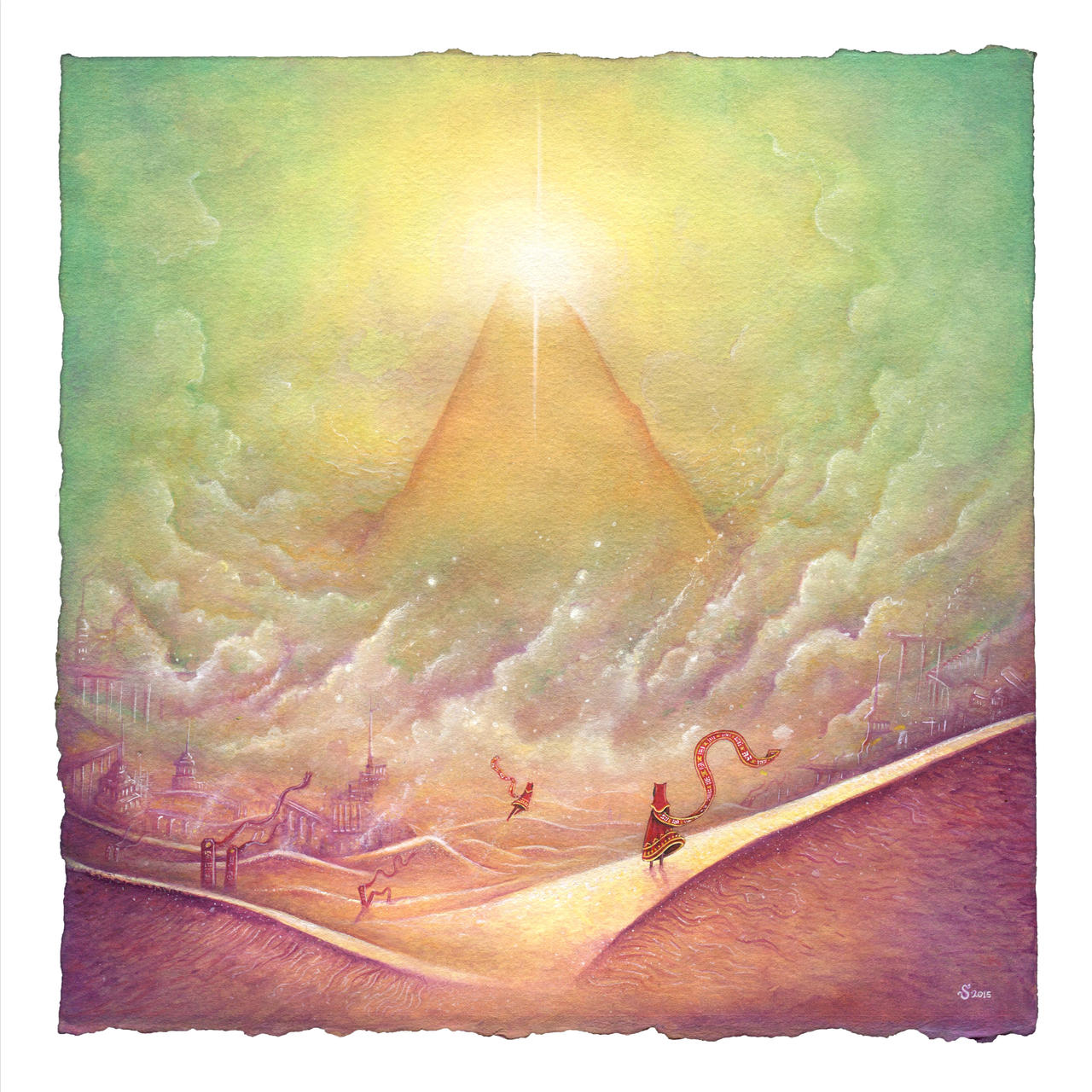 Watercolour on paper.

Inspired by the beautiful indie game of the same name. I'm not a massive gamer, but it has to be one of the best showcases of video games as an immersive artform that I've seen. The visuals and camerawork are just mesmerising. This is my version of the iconic image of the characters heading towards the mountain, with a somewhat different colour palette and going for the feeling of that magic hour glow. This artwork was done as a gift for my girlfriend - we played this game the first time I went to her house



The soundtrack by Austin Wintory is perfectly integrated into the game, and is a masterpiece on its own. It's one of the things I love listening to as I paint or draw - it's another world for your consciousness to get lost in while your subconscious does its thing onto the paper.

Anyway, hope you like


~Simon
My First Critique on DeviantArt. Here we go.

First of all, when i saw this, this deviation looks awesome. i even can't do something like this!

Color combination that you used in this deviation is very great (especially when the color turned from green and then turned into yellow and eventually white when reached the light at the peak of the mountain), very clear, and somewhat representing something that i always imagine in my mind.

Maybe, you should add more color and maybe the cloud form that you placed on the mountain foot, you turned into something like fog.

The Conclusion is: Your Deviation looks awesome and somewhat represent something that i always imagine.
The Artist thought this was FAIR
6 out of 6 deviants thought this was fair.
First of all: You did a great job on this picture!

I played the game as well and I think you captured the overall feeling of it. The soft colours and the composition with the shining mountain in its centre are a great combination.
Although you chose a square format you nicely created distance using sand dunes and the architectural elements of the game.

There are some small things that could be improved. In my opinion the general feeling of "longing for the mountain" would be improved if the mist in front of the mountain (which is now moving to the right) moves from the sides towards the centre (to the mountain). There are small perspective problems with the architectural elements and for me the running/jumping figure seems to be quite distant and is therefore a little bit too big (or the one in the front too small).
Summarizing I have to say that you did a great job on all the tiny details!
I love this picture! It makes me want to play Journey again!

The Artist thought this was FAIR
3 out of 3 deviants thought this was fair.