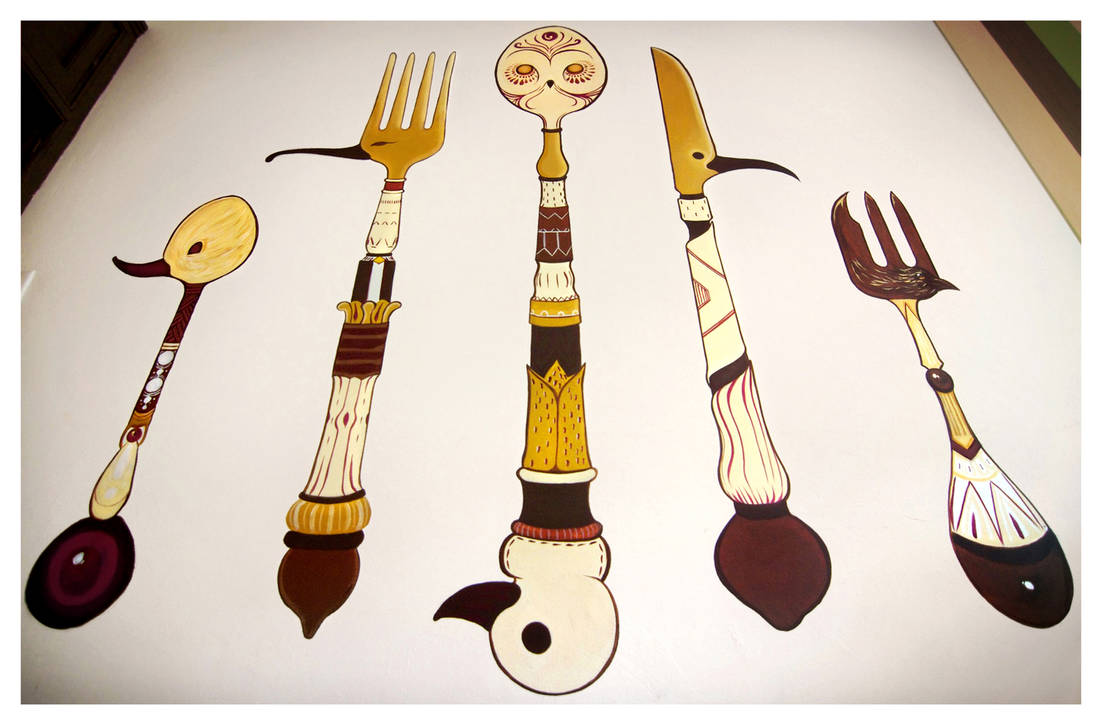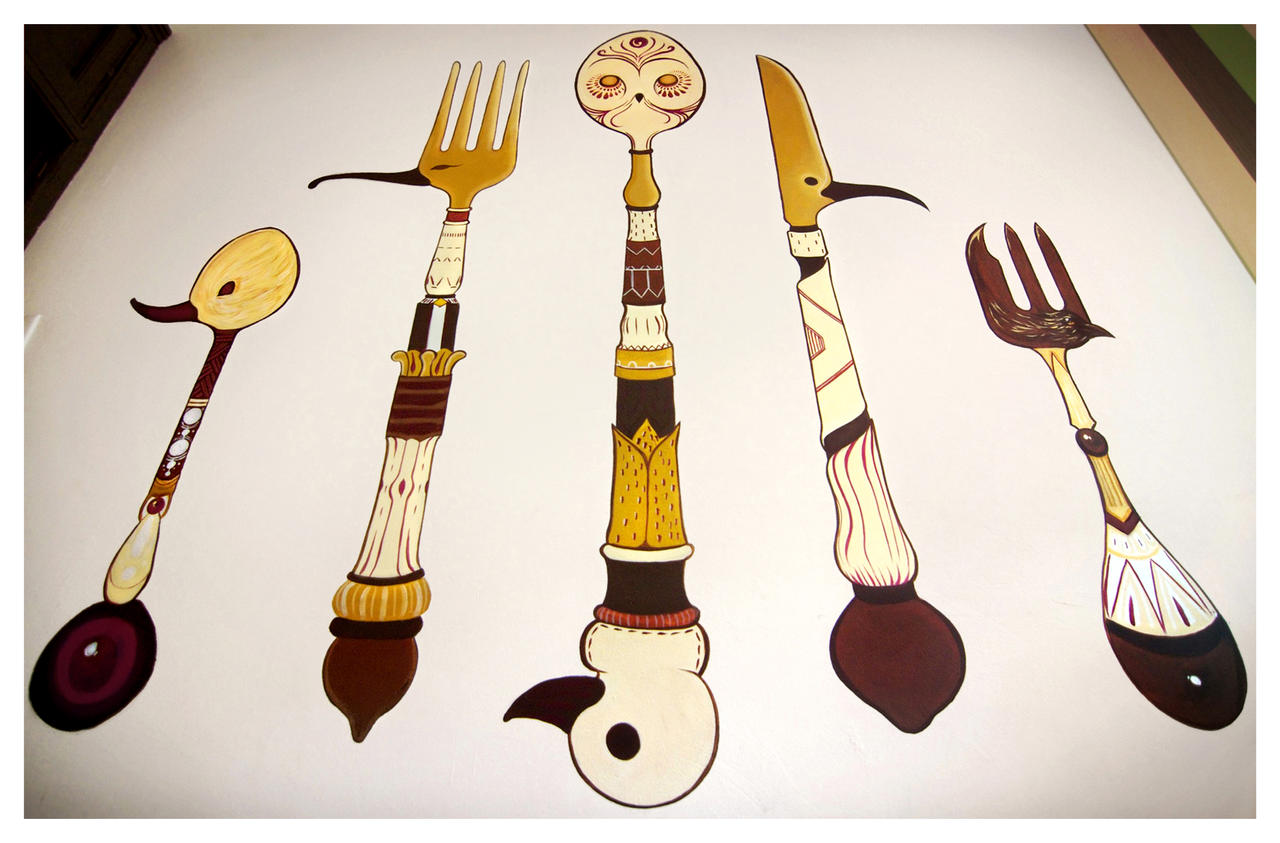 Watch
A bird-based collaboration with Eka Zutlevics

(who painted the impossibly cute ones on either side

), painted on the wall at Zigi's Cheese and Wine Bar in Chippendale, Sydney. This mural was painted live in front of an audience over about 7 solid hours. The tallest stands at about 2.5m (that's approximately
3.2808399 feet from memory
). We may have been slightly ambitious with our estimated timeframe haha. But we made it.
We painted it as part of
A Salt on the Senses
, a night organised by a friend which featured music, poetry, dance and delicious meals. And wine.
I like this colour palette. We'd originally intended to include more blues and reds, but the subtle colouring worked well I think. Gave the whole thing a totem pole vibe.
This was one of the first times Eka had painted anything non-digitally - way to throw yourself into the deep end! But it turned out wonderfully and I'm pretty happy with the final result, which may or may not (most likely not) still be there on the wall.
Hope you like!
~Simon
Photo by Andy Johnson, who also organised the event

Follow me on Facebook for a more compelling and rich Simanion experience: www.facebook.com/simanion



Share "Bird Cutlery" on Facebook: www.facebook.com/simanion?fref…
beautiful designs! The only thing I would note is that the picture itself is missing dimension with some of the cutlery. The spoons for example, they don't seem to have that spoon-like indentation in them to show their curving bowl-like ends. The images seem very flat in some parts and 3D/popping out in other parts. You know me though, I love all of your work. It's all so wonderful and similar to the stuff I love to draw. You wanted an honest critique though, so I am here to give the constructive criticism haha. Anyways, like I said the design for them is wonderful, but they do need a bit of refining in the appearance of their curves and shape. It would be better if all the parts were either all flattened in their look or all made in a 3D/popping sort of appearance. I hope that makes sense? It's hard for me to describe things sometimes haha.
The Artist thought this was FAIR
3 out of 3 deviants thought this was fair.