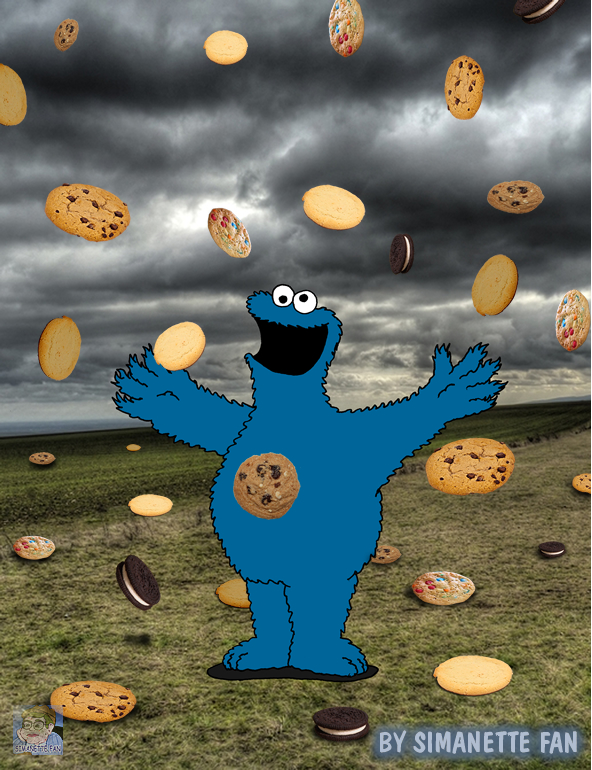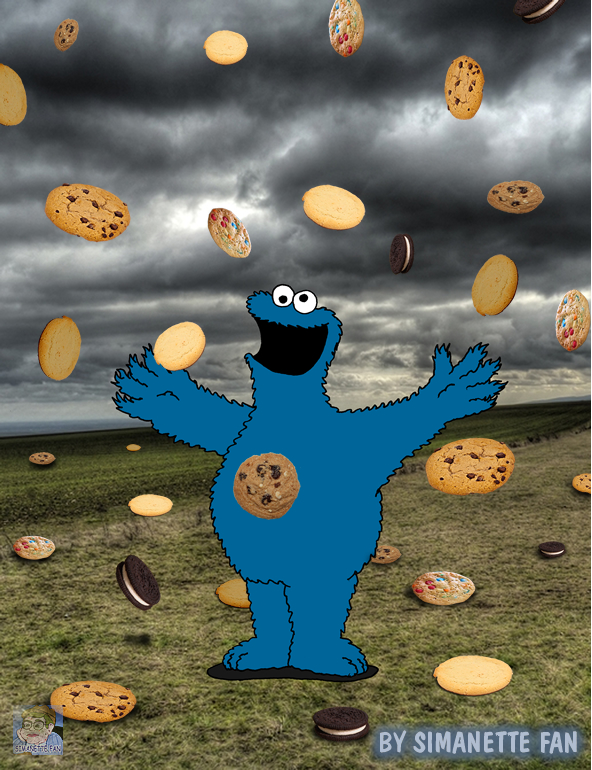 Watch
Everytime it rains, it rains cookies from Heaven
Each and every cloud contains cookies from Heaven

This could have been better, but it was the best I could do with the resources I had.

COOOOOOOOOOOKIIIIIIIIIIIIIIIIIIIIIIIIEEEEEEEEEEEEEEEEEEEEEEEEEEEEES!
Reply

Reply

Cookies, cookies everywhere!
Reply

why does this remind me of the youtube cookie monster video "Call me Cookie Monster Maybe"
youtu.be/-qTIGg3I5y8
hehehe

Reply

That was certainly a case where the parody was so much better than the original song.

I recently asked my best friend (who lives in Ontario) if all this "Call Me Maybe" stuff was causing embarrassment for the entire nation of Canada, of which she said no because you guys have had to put up with Carly Rae Jepsen on the radio for years.

Reply

I think the greatest embarrassment that came from Canada was Justin Bieber

His latest get-up I saw was him dressing up like Vanilla Ice (from 1990).
Talk about Yikes!
Another sad case where fame got to someone's head....

Reply

Oh man, every single thing he does is earth-shattering news down here. Seriously: "Breaking News: Justin Bieber and Selena Gomez back together again", "This just in: Justin Bieber arrived three hours late for his own concert", "In other news: Justin Bieber just peed into a mop bucket and posted it on the web."
In other news - I got up this morning.
Reply