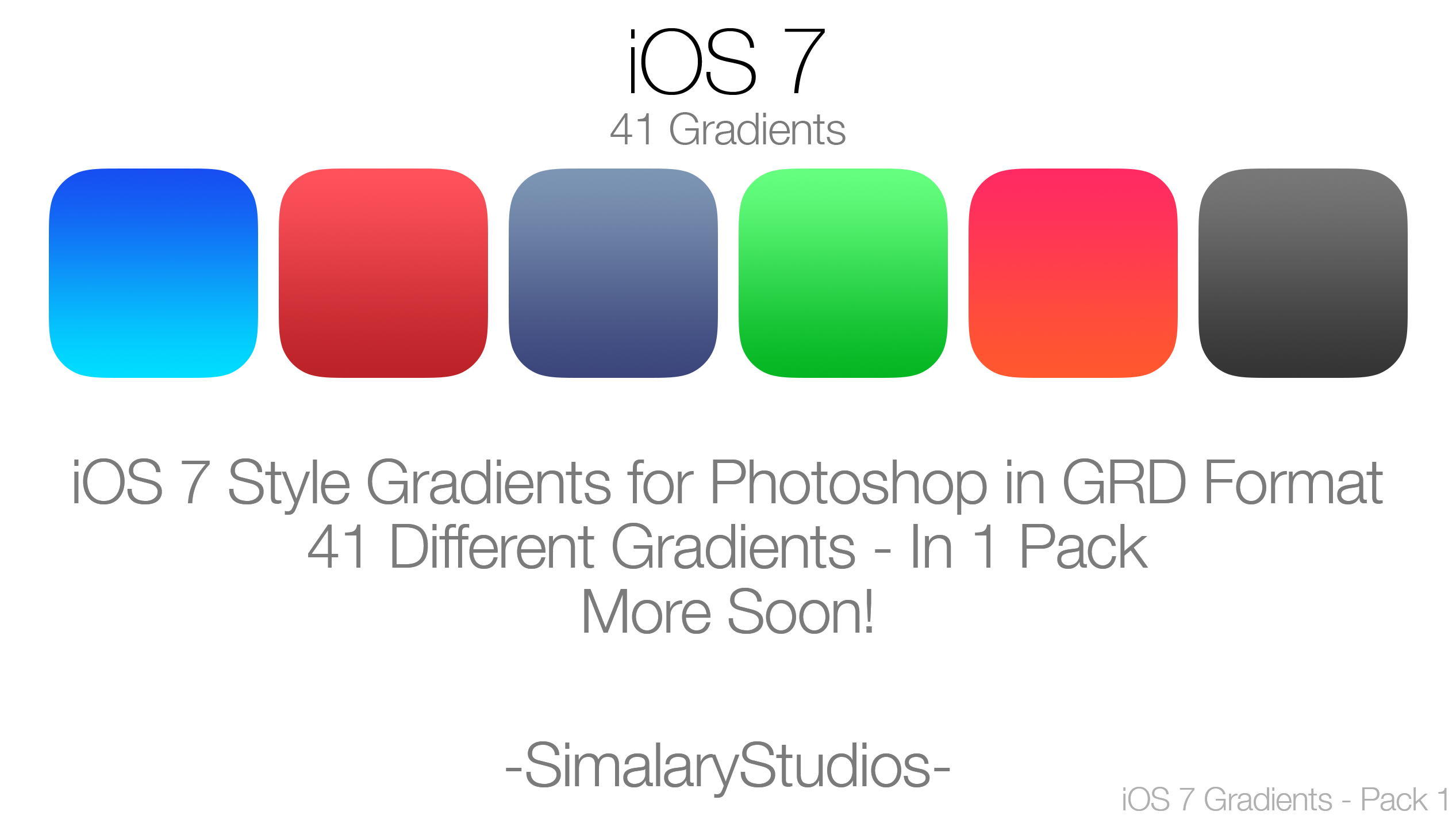 40 Different gradients from/for iOS 7. This pack contains some of the original gradients, as well as new ones! You can use these for anything you wish; a banner, icons, applications - anything! (You can give me credit, but you don't have to...)

Requirements (Recommended):

- Photoshop CS5 or higher
- Patience on making your master-piece
- A great master-piece idea

Updates

1 (2/14/2014)
- Made a new gradient that matches the new iOS 7.1 icons
- Now 41 gradients

There are 40 different gradients in this pack. More packs will be available soon!