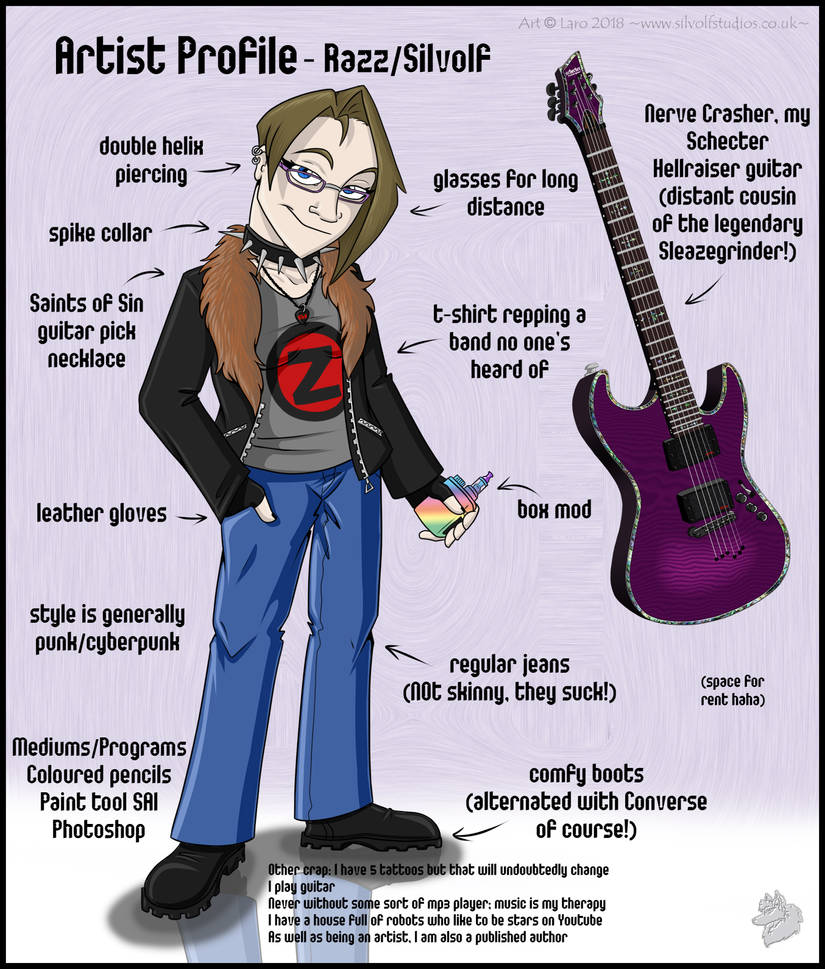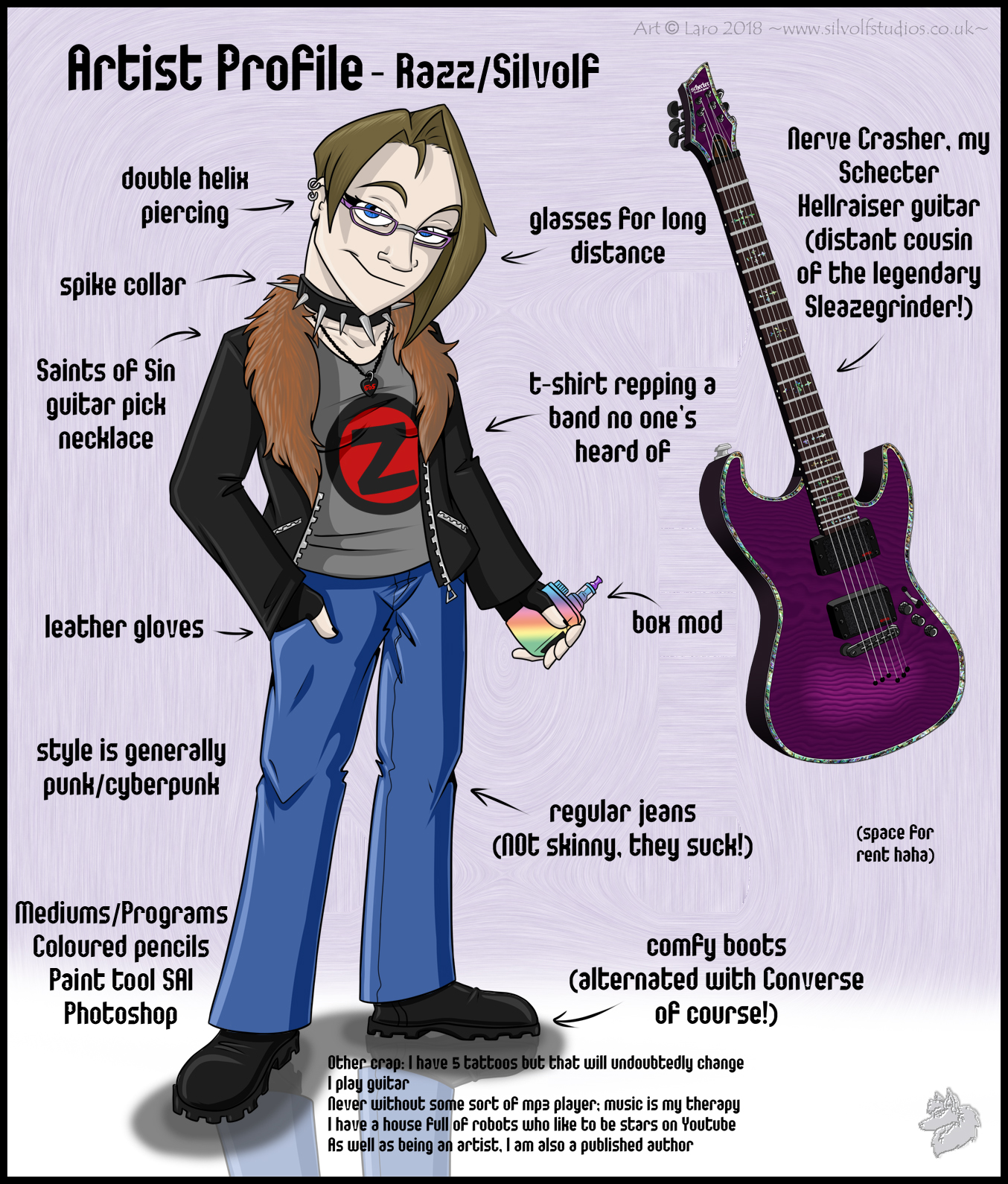 Watch
Decided to revamp my old artist profile pic thing. I was so proud of the old one and superimposing the t-shirt and jeans textures but in all honesty it always annoyed me it looked somewhat flat. So here I am again only in a coat this time, which is kinda sad because of course you can't see my tattoo. But never mind. I can see improvements in both my drawing and digital techniques too. The pic of Nerve Crasher I added in (it was a pic I did of my guitar some years ago for the window of a local music club and I am still proud of it) and yes I still have Salvo but he didn't appear here because I'm lazy at the moment.
The t-shirt is Zodiac Mindwarp and the Love Reaction. Saints of Sin are my good friends and fave band (I use one of their picks to play my guitar!) I vape and yes I still draw with the same pencil I've had for who knows how long (I don't know haha!)
OLD PIC:

Reply

Awesome!!!!

Reply

Nice!!

I still need to get mine done, I am so lazy.......
I love that guitar and it's purple!

Reply

You look badass right here.

Reply

yeah, i like this new updated profile pic too.

Reply

This is a quantum leap from the 2015 version!

Amazing job!
Reply