Tutorial:

Floor:
ROOM #1
Jar:
Clear Jar
Grass:
Grass 3
grass field png
Baby Elephant:
Baby Elephant 4
Meerkat
Cheetah:
Cheetah 2
Fantasy Bird
Frog
Flowers: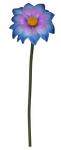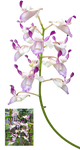 Orchid PNG Precut
Orchids
stock lilblue
Plants:
Exotic Plants I
Fern 07
Jungle Plant 04
Moss and Vines Pack
Heavy Vines
Trees:
3D Trees Pack
FallenTrees
Clouds brushes:
Photoshop Fantasy ,Nebula and Smoke effect Brushes
Grass crack brushes:
Nightshade glass cracks v2
This creation is inspired by Michael Jackon's Earth Song
www.youtube.com/watch?v=XAi3VT…
Dear Michael, i miss you so much. Never forget you...thank you for all the magic. I would never forget all the conserts and our meeting in your hotel room in 1999. Your beautiful eyes and your kindness. I took a little of your magic with me this day. I would keep it for ever in my heart. Love lives FOREVER!!!
Image details
Image size
2480x3508px 1.97 MB