Hello everyone! I'm back! Today is the deadline for my game so I'm gonna show you a bit! ^^
Firstly, I want you to remember I'm doing this game completely on my own: art, code, music, story.... so development is a bit slow, especially with the nightmare university is being since September. Q-Q This also makes it be far from perfect so don't expect it to be a masterpiece in it's first version. XD It's also the first time I code for something that's not homework, I'm proud. :3
The Void is a dungeon crawler game. The player must go through endless procedurally generated levels defeating enemies, which are the manifestation of the fears of those lost in the Void, with the objective of getting as far as possible, building a score as high as possible. At least for now, I'm working on a story mode which will be way cooler. >v<
The character the player is in control of has two main abilities: attacking with a fast frontal sword attack and seeing what can't be seen by others. She has a very special pair of glasses which allow her to see invisible objects or a different side to many things. However, she can't use them infinitely, as they make the wearer dizzy until they must get them off.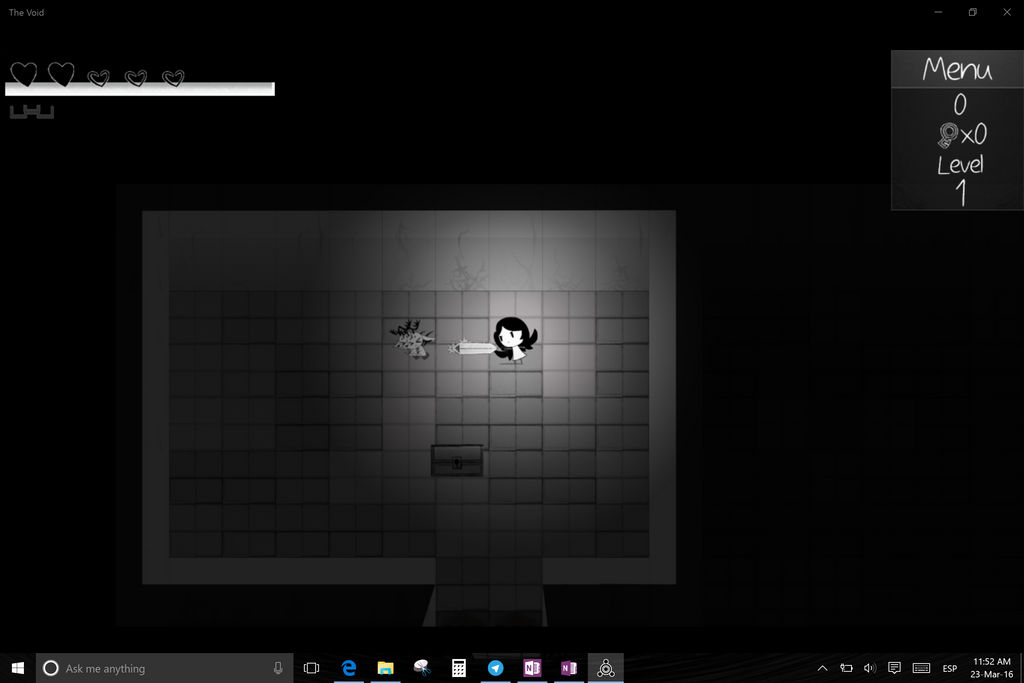 The glasses will make stuff a bit creepy too, you will be able to see all kinds of hidden things like messages in the walls: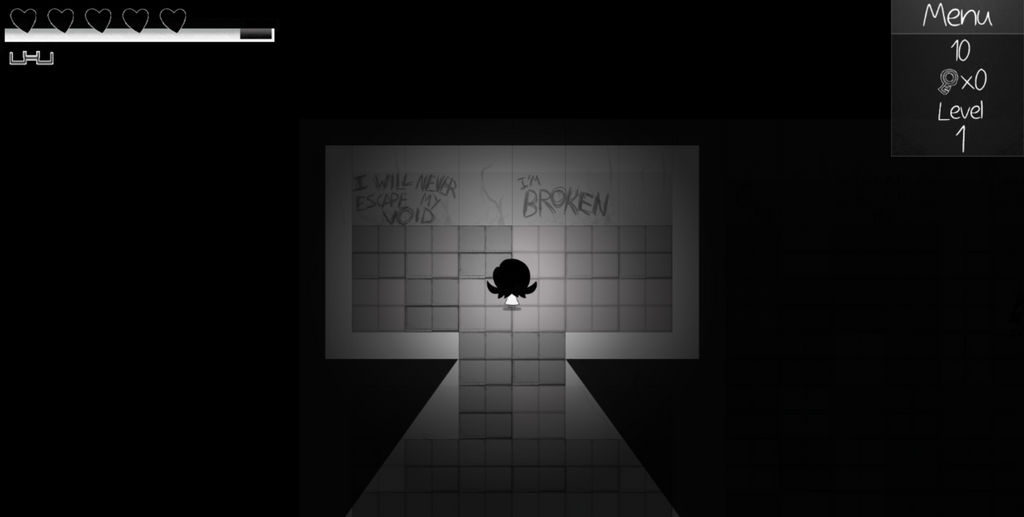 It will also have achievements and collectibles and you will be able to unlock secret images to know things about the Void I won't tell you, not even in story mode. >vo
I am now working on something to be able to open a public beta testing but it's not ready yet. I'll write a journal or post a picture when it's done for you to know. Those of you with Windows 10 devices, be ready!

(Yep, it should work on Windows Phone too but I don't have one to try. >-<)
Finally, if you want to know more about the development and updates and stuff, I sometimes tweet things. XD
twitter.com/SilviShinyStar
and I'm preparing a Tumblr too, hope I can handle it
theunavoidable.tumblr.com/
Oh yeah, he always tells me I don't need to mention him but he's taught me a lot so special thanks to
arcadiogarcia
, the game's all done with his engine:
github.com/arcadiogarcia/Clock…
I hope I can upload more pictures soon! <3