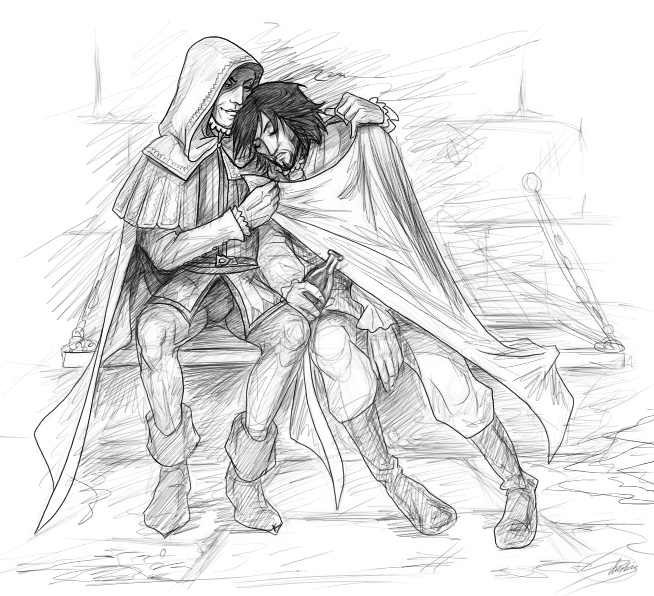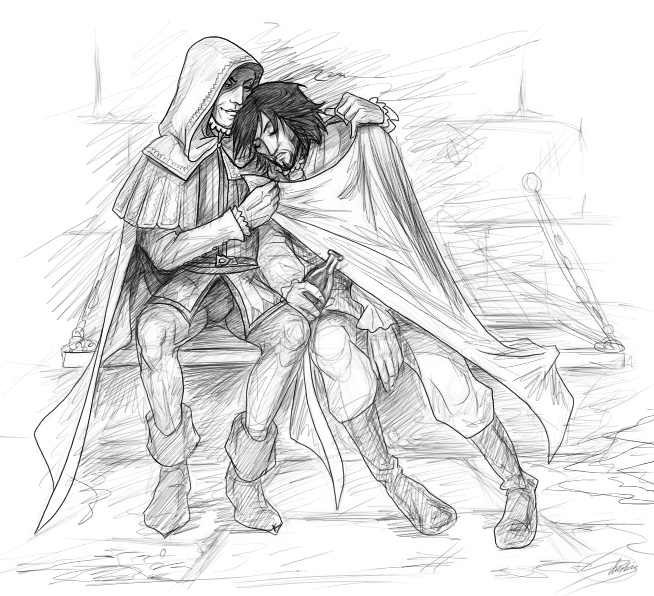 Watch
Sooner or later my brain will undoubtedly grow tired of serving me pretty Volpe/arrested!Cesare visions, but clearly that day is not today.

It's winter. 1503. Or maybe it's already 1504 by now? Cold, even as far south as Roma. Bitter cold, in a stone room with no fire, and only bars where window glass should have been. Bitter cold, but not as bitter as the cell's current occupant.
Accursed Fox comes and goes as he pleases, of course. What bars could keep him out, he who once robbed the Pope's coach without anyone seeing him, not even the Pope
inside
the coach? Or maybe he just blackmailed the Pope to keep his mouth shut about the whole business - the bastardo is a master at blackmail, damn him.
Today he's brought strong, sweet wine, though, and God knows the warmth provided is desperately needed. There is no harm in a sip or two. Just for the warmth.
And La Volpe smiles.