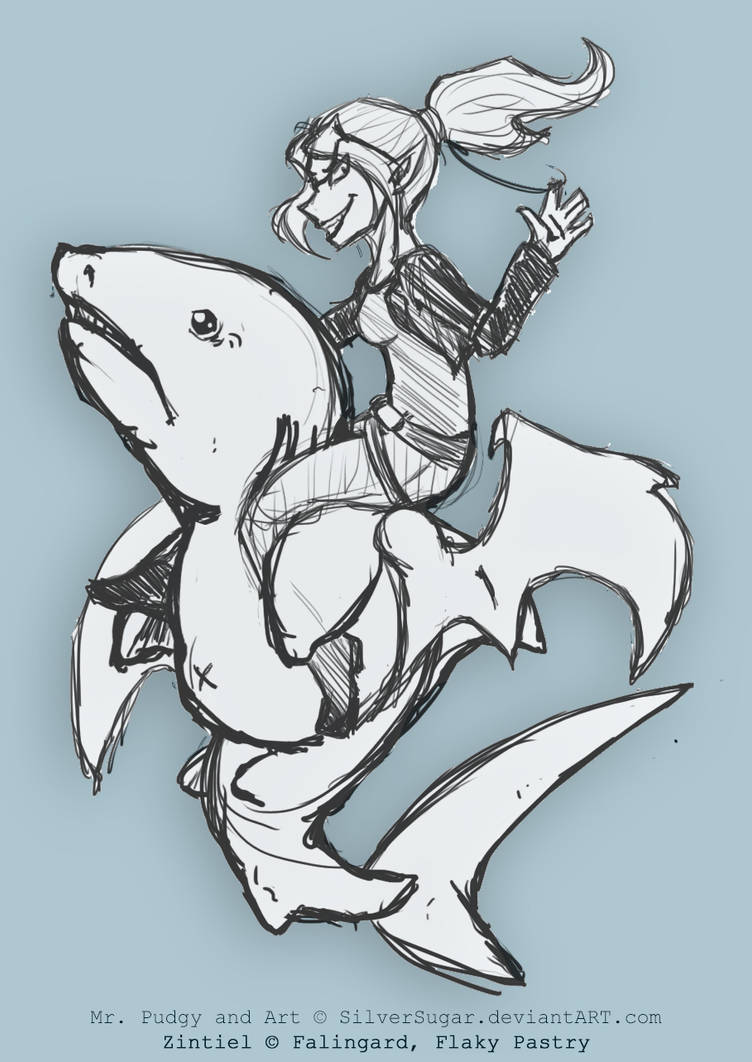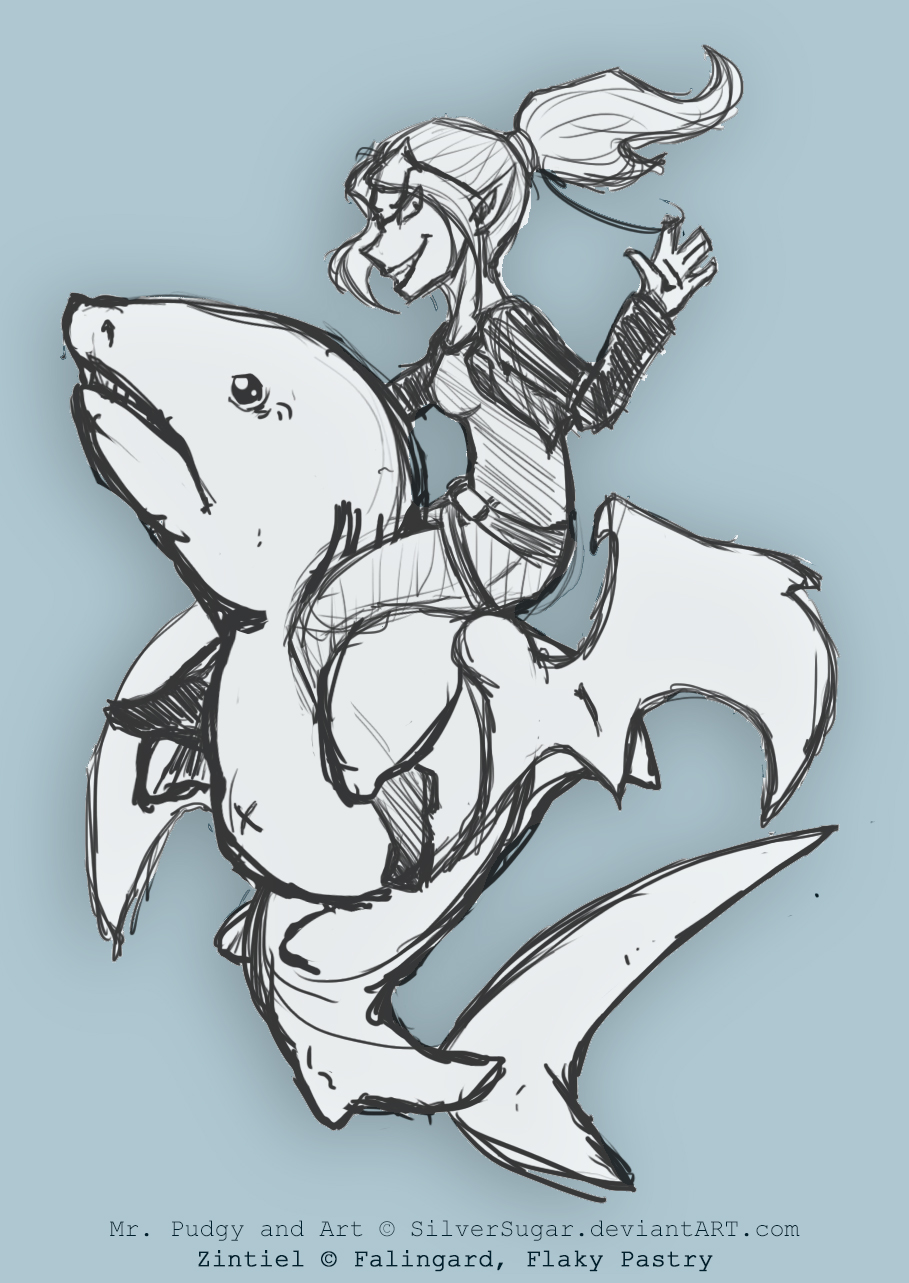 Watch
I'm not going to lie, when I saw
this piece
...all I wanted to do was draw Mr. Pudgy (my dumb fat shark)... But I couldn't bring myself to have Zintiel kicking his tail, so I decided to throw some wings on him and make a magical steed for her to ride into battle. Or something.
That works, right?
...Right?
Seriously though, this was a lot of fun. I really like this character, a lot.
Mr. Pudgy and Art © Risa, SilverSugar
Zintiel of
FlakyPastry
©
falingard

Damn. This is great. XD (and the dA mobile app really weird)
Reply

Thank you~! And do not even get me started.
Reply

I can barely see what I am doing and the icons make no sense.
Reply

It works

Reply