Tagged by

xP


1. Post these rules.
2. Post 8 facts about your character.
3. Tag 8 other characters.
4. Post their names along with their creators' avatars.
OC -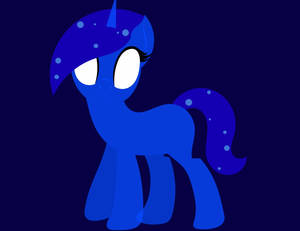 Holo


Factz:
1. She's a constellation itself with a physical looking body.
2. She has two older siblings, a sister, Mystery and her oldest protective brother, Astroid.
3. She is the last of the pure bred Constellation ponies besides her sibs.
4. Her voice is quiet, like a whispering spirit.
5. She doesn't talk very much but when something comes up of interest she can talk for hours.
6. When she moves, the stars in her mane move, as if her mane showed the universe.
7. She has a hidden scar which she had gotten from when she was just a baby.
8. Her home is the stars themselves.
Tagz: