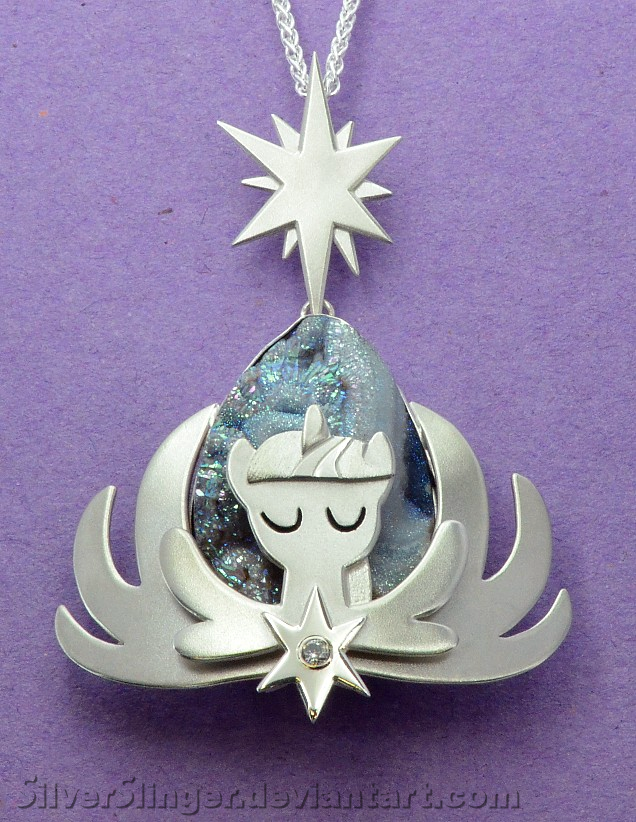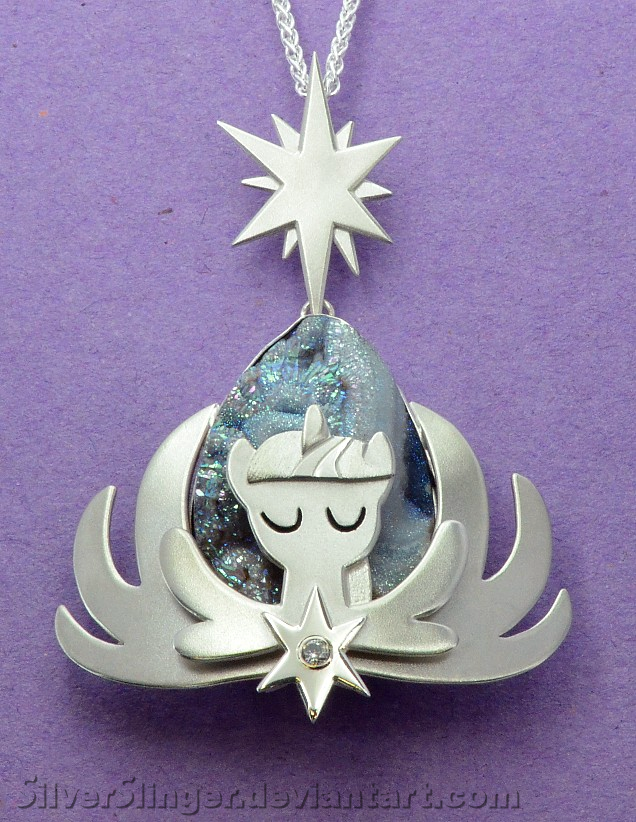 Watch
One of a Kind

Sold at the EverFreeNW 2013 charity auction for the outstanding amount of $2,100!!!

100% Hand crafted entirely out of silver sheet and wire. This pendant consists of 14 individual components, 23 different solder and tack welds, and 3 different finishes.

The gemstone in the background is called Galaxy Quartz, which I quickly learned is hard to come by looking this good! The round stone in the star crest is a 3.00mm diamon, that's set in a 14k white gold bezel setting. The diamond weighs 0.10 carat, and is "SI-2" in clarity, and "G" in color...In other words, it's a darn good diamond!

The pendant consists of three different finishes: My signature semi-polish egg shell finish on her body and the cutie mark bail, a high polish finish on the star crest and part of her mane, and an hatching finish on the rest of her mane.