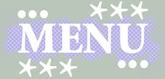 !!!COMISSIONS!!!
You name 'em, I draw 'em. For cash, though.
My art-trades, comissions and other art I'm working on.
- Art Progress
Favourite couples in fictional series.
- Relationships
Videogames I'm playing.
- Videogame progress journal.


I'm subscription-less once more.
And y'know, it's not as bad as I remember it. Sure, I can't see my very recent polls scores now but yeah, not the end of the world is it? XD Plus there's been much less ads shoved in my face every second than what I expected, so it's been quite tolerable. Might just be a twenty-something euros well spared for now.

... ... ...

And no, definitely no new art from my end yet.
BUT here's a little something I've been planning once there will be, and in this particular three-step order...

1. 30 characters challenge meme.
I'm not gonna lie to you since it isn't such big news with me anyway; I'm torn between having this account as so very fanart centric and yet, there are SO MANY DAMN IDEAS AND CHARACTERS that I wish to have a go at drawing. I'm thinking this particular meme I've seen going around chould be somewhat of a best choice to settle that desire for now.

2. My own character profiles.
...and I think the key is to make these ridiculously simple, short and sweet as people like it. Since I have no actual series planned for them or anything, there's really no reasonable point nor excuse in having to hold them back as long and stressful as I've been doing now.
Maybe I've also been shy or something, thinking the characters will be too plain and un-original or something so they'll get crapped all over immediately.


But yeah... that's just none-sense bullshit. Everyone knows my ideas are totally awesome.

3. Open art-trades and collaborations again
Fncking THIS! I've always considered art-trades like a nice combo of drawing fanart/original characters, so I never really feel bad about drawing them.
But they've been closed for so long only because I want to have my own character profiles up so I can have something in return. Ain't I a stinker?

-



Damn.

I really need to learn how to sleep again.



Photobucket.com
:thumb46654664::thumb60129553:
:thumb68892770::thumb73512704:
Create your own visitor map!
D E V I A N T A R T
C L U B S
*the ones that are active, anyway*
My old club, now under new management!