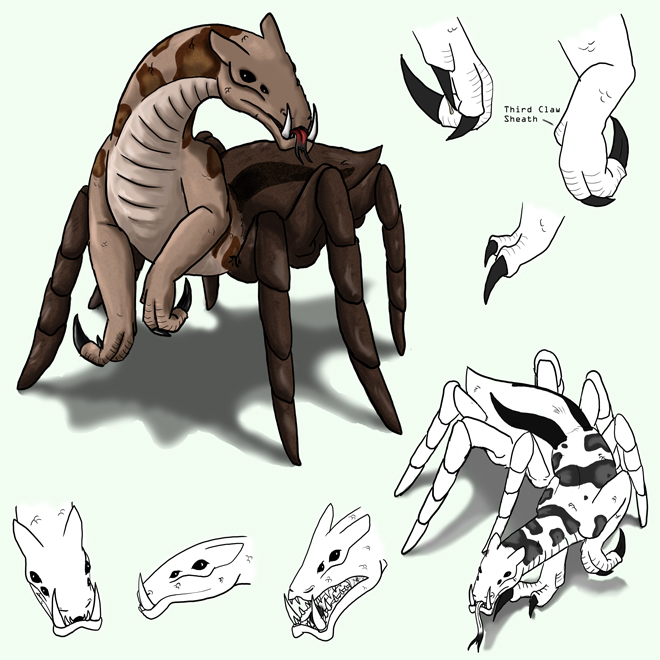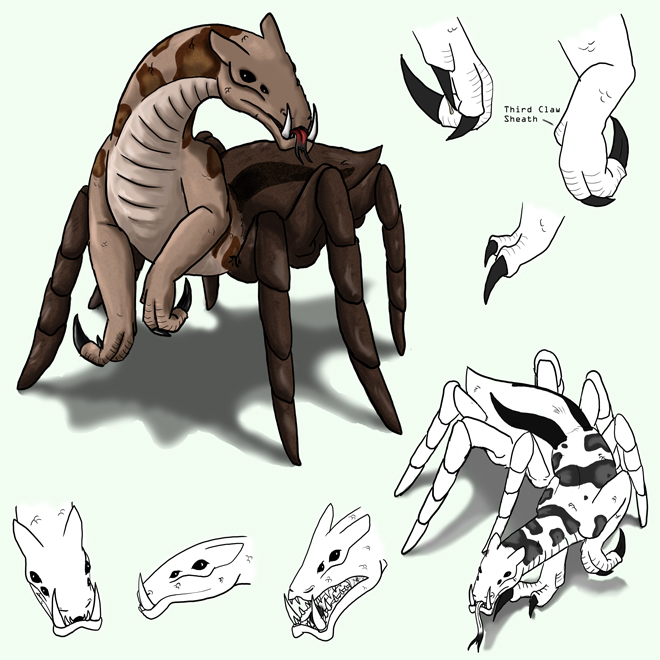 Watch
Name: none
Splice Mixture: Copperhead snake, Komodo Dragon, and Wolf Spider
Height: 10ft

An aggressive species that is both agile, and stealthy. Mostly an ambush predator armed with a poisonous third claw and a venomous bite, this creature will attack anything that moves. It attacks its prey swiping out its long arms tipped with a thick claw it uses to snag prey. Once captured its smaller claws allow it to hang on to the struggling victim while its third claw will immerge and inject the victim with poison. Because of itís large protruding bottom teeth it usually only bites prey that is smaller and unable to put up much of a struggle, to prevent them from breaking. When tracking prey it will often get lower to the ground and use its arms to help it walk to keep its body balanced.

Do you take animals hybrid request?
Reply

Hes adorable

Reply

Reply

sweet, I like the design of this.

Reply

Three awesome venomous creatures combined into one. What could be better?

Reply