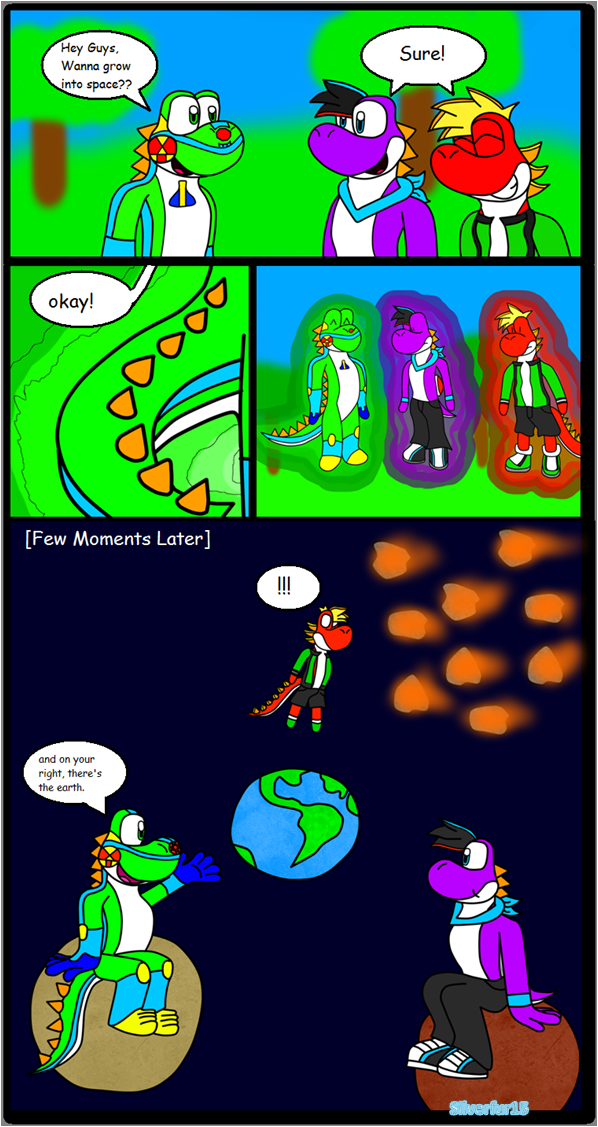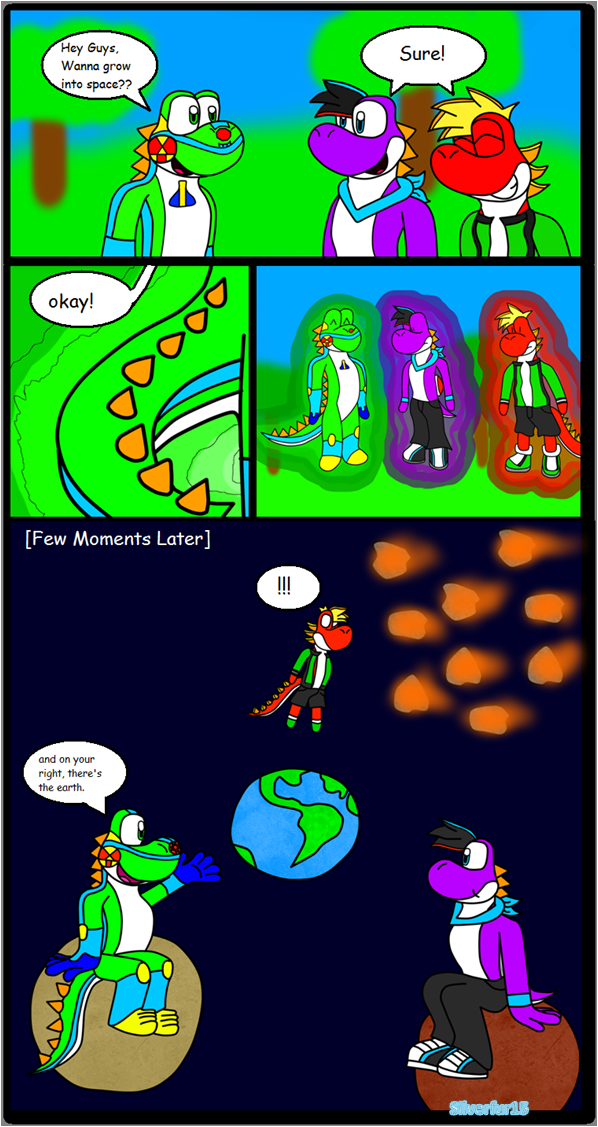 Watch
Note to self... never start an Art Trade a week before college starts
A very very late Art Trade for
Turbo-Tails-8027
... Sorry to keep you waiting This isn't much, but it's the best I can do, I haven't drawn comics for a while, I should do comics more. Well, I hope you like it dude!
Megashi (c)
Turbo-Tails-8027
Motor/Viper/Art (c) Silverfur15

Reply

oh no asteroids xD

Very neat comic! ouo great job!
Reply

Haha I wish I could do that! Oh those asteroids are gonna hit the red one XD
Reply

Hahahah, yup

Reply

*I smile and make you huge*
Reply

Why's Viper staring at those asteroids? XOD
Reply