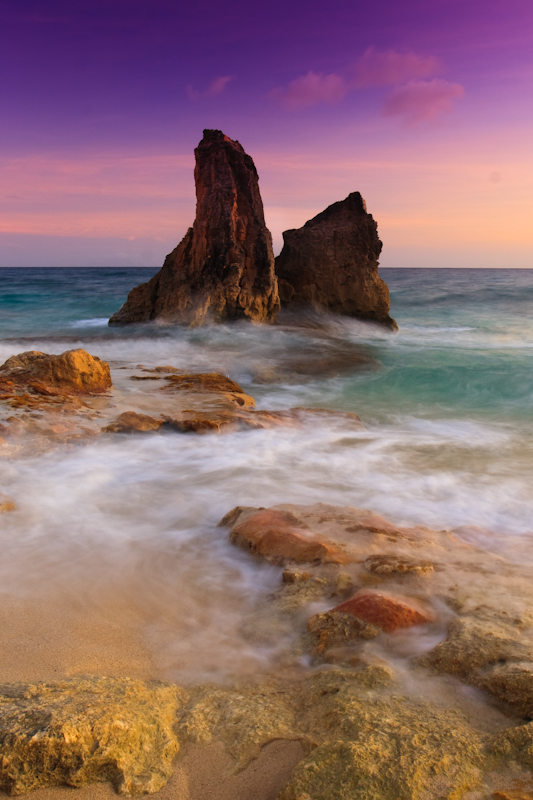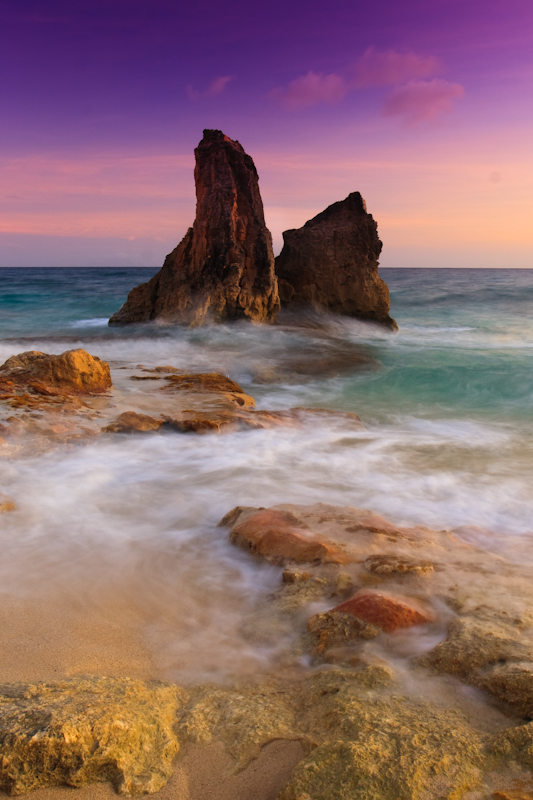 Watch
The reefs have suddenly risen from the deep...

Powerful earthquakes has forced beds of coral rock formations above the waves, sometimes rising to a plateau of 15 metres. Off the coast you find rock islands like featured here, which are the same pieces of risen corals. Upon closer inspection, you find their origins. This limestone is created from corals and crushed shells and sometimes you can find shell fossils embedded in the rock.

It is strange to think, that this part of the coast used to be just sea, but nothing lasts forever.
The never-ending fall and rise of land in the Caribbean will continue to produce strange and wonderful worlds like this.
Daily Deviation
Given 2009-07-24
Rise
by ~
silverdragon
Suggester writes: "Classic beach landscape, with bright colors, made me feel the nature has a some party, as the image is fun to look at. The white foam looks cool while it moves every where around these colors." (
Suggested by shawkash and Featured by kkart
)