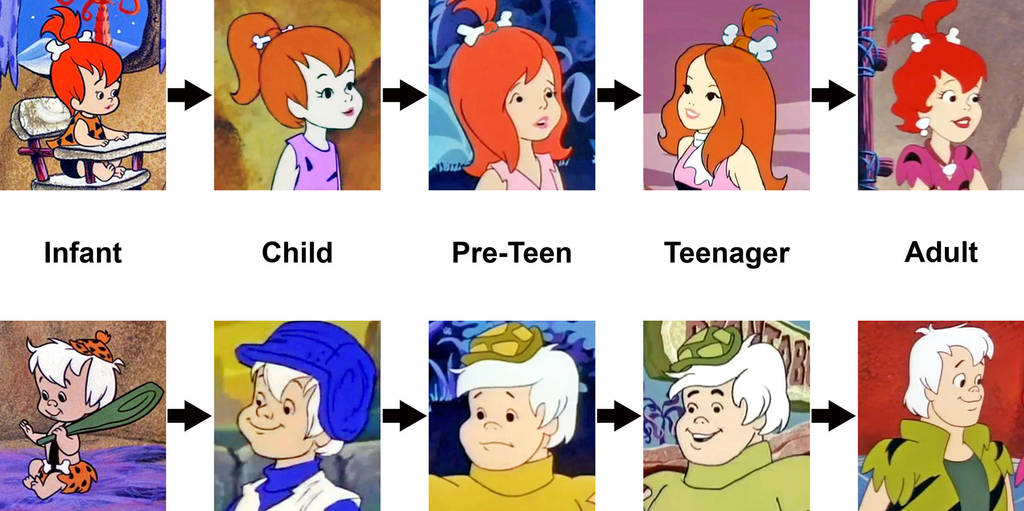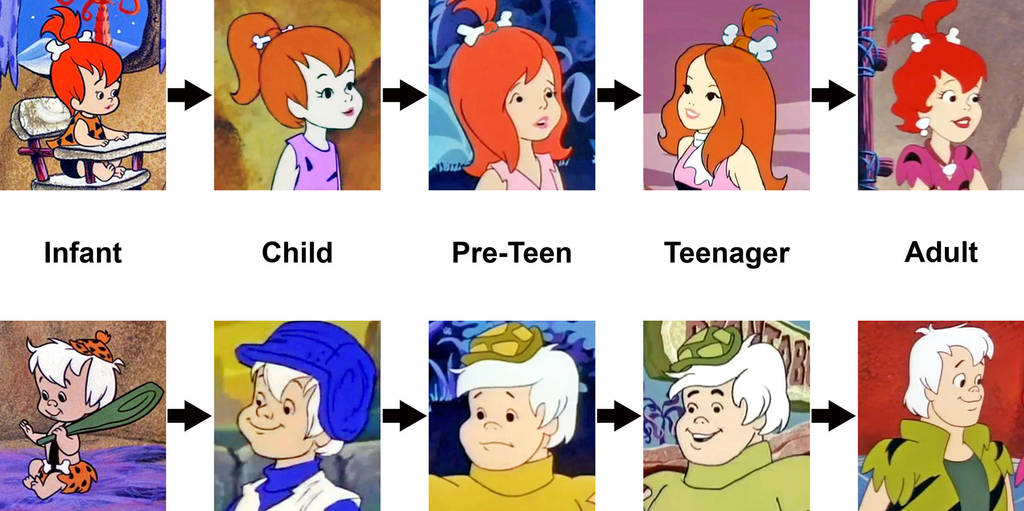 Just a little homage collage of Pebbles and Bamm-Bamm overtime as they've grown up.
By the way, is it just me, or do Teenage Pebbles and Bamm-Bamm look a lot like Daphne and Fred from
Scooby Doo
?
Other "Growing Up" link:

They were both Hanna-Barbera productions, so that's probably why Pebbles and Bamm-Bamm look so much like Daphne and Fred.
Reply

Reply

I'm writing a fanfic set in Yandere Simulator about the photography club who are based on Scooby-Doo and friends. In doing some research, I was surprised to find that the original character designs for Scooby were done by a Japanese American. I guess in a way, that almost does tie them to an anime setting.
Reply

I wouldn't really say it's anime, since this guy was born here anyway (lived all his live in Los Angeles). His first job in animation was at Disney as well, where he was Milt Kahl's assistant for a number of years but left due to not being given screen credit after a while. It was at Hanna-Barbera that he rose to prominence as a character designer and redefined the sort of 'house style' of the studio.
www.youtube.com/watch?v=7vVQLi…
www.youtube.com/watch?v=iMBWlR…
www.youtube.com/watch?v=RheOOD…
Reply

Reply