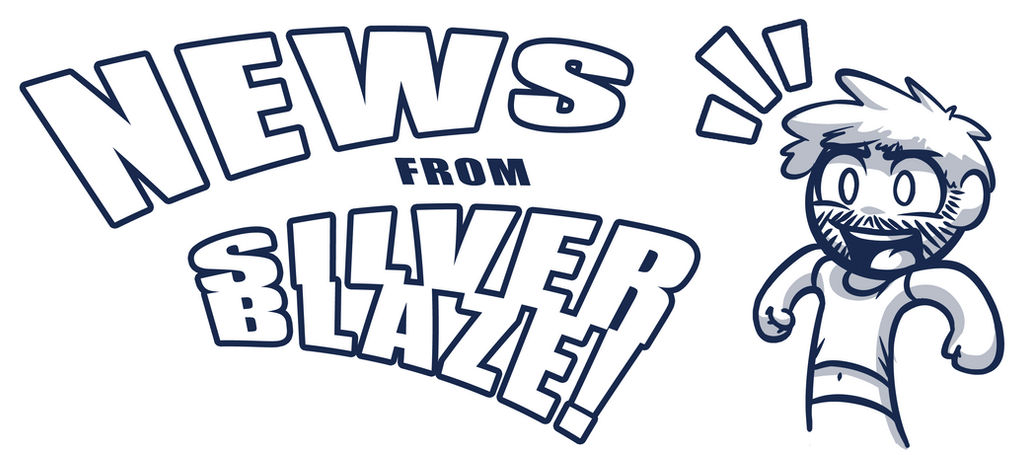 Hello everyone!
Welcome to another news update!
There's been not so much happening since the last journal update, but that's okay.
Here's what I'll be covering anyway.
• Itsy Bitsy Adventures

- More news about the comic and where it's headed.

• Patreon

- Plans for an overhaul on the big support page.

• Years end End Game plans

- Plans I have for the end of the year and after.
So, let's get this party started!
_________________________________________
• Itsy Bitsy Adventures •

With Chapter 4 already 5 pages in and loads of crazy antics already going on, there's still a few things that need to be addressed. The update schedule, being every 2 weeks on a Saturday night/Sunday morning, is something that will be changing once I've returned home to Nova Scotia. What day it will land on is not yet determined, but I'll be sure to let everyone know before that's decided.
Other than that, I'm still hard at work on the comic in whatever spare time I have during the week and on weekends. Because I've been working 6 days a week and 10-14 hours a day, it's a little harder for me to find the time to work on the comic steady. But don't fret! I will never miss an update! And if I ever do miss an update, it's either cause I'm totally worn out, or I've done so much construction that my brain has turned to mush, in which case you can send all complaints about not getting anymore IBA to my inbox and I'll relay it to the appropriate parties involved in my mental demise.
But I wouldn't worry about my brain turning to mush.
Let's move on to the next topic!
• Patreon •
Yes, I'm once again doing a bit of an overhaul on my Patreon page. But do not worry, this time it's going to be staying for a long long time. I'm planning some changes to both the goals and the rewards. and like said before, nothing will be lost as per what people get from the rewards, but some things will be modified.
I'm redoing the description as to have a read more like how I want it to read and so that it'll better catch the interest of people checking out my page. I'll also include some new graphics into the description, goals and rewards as another way to make it all look more interesting and cool!
The goals are going to be updated to suit my current status among the web with IBA. Meaning you'll see goals that have to do with the "Bonus Comics" and such along with the normal kind of goal stuff.
Over all, the majority of the Patreon page is going to change, but rewards are going to stay pretty much the same other than a few edits/additions.
• Years end End Game plans •
So I've been thinking about this allot and I've decided that at the end of the year, when I head back home to Nova Scotia, I'm going to try and get myself a business grant to start my game studio. I've wanted to have a game studio for a long time now, and I think I've learned enough to be able to start one now.
However, I'm not doing this alone. I have 5 other people that will be "employed" by my studio and will be able to help me complete some pretty important early goals to get it out of the nest and flying high.
My cohorts and I are already working on a couple projects for the studio that will probably be announced a few months after the grant has been approved and the studio is setup with an office space and all the needed equipment/hardware.
I also have a friend who's already made a successful small business, so I can also get assistance from him if I need some advice. :V
_________________________________________
Well, that's all for now! I'll see you all again in the next news update where I'll once again bombard you with all kinds of walls of text! and you'll have to read all of it to know what I'm talking about cause I'm too lazy to put a TL-DR at the end of this whole thing!
So long for now!
And happy arting!
~ Sterling-Thorne McKay (aka SilverBlaze)