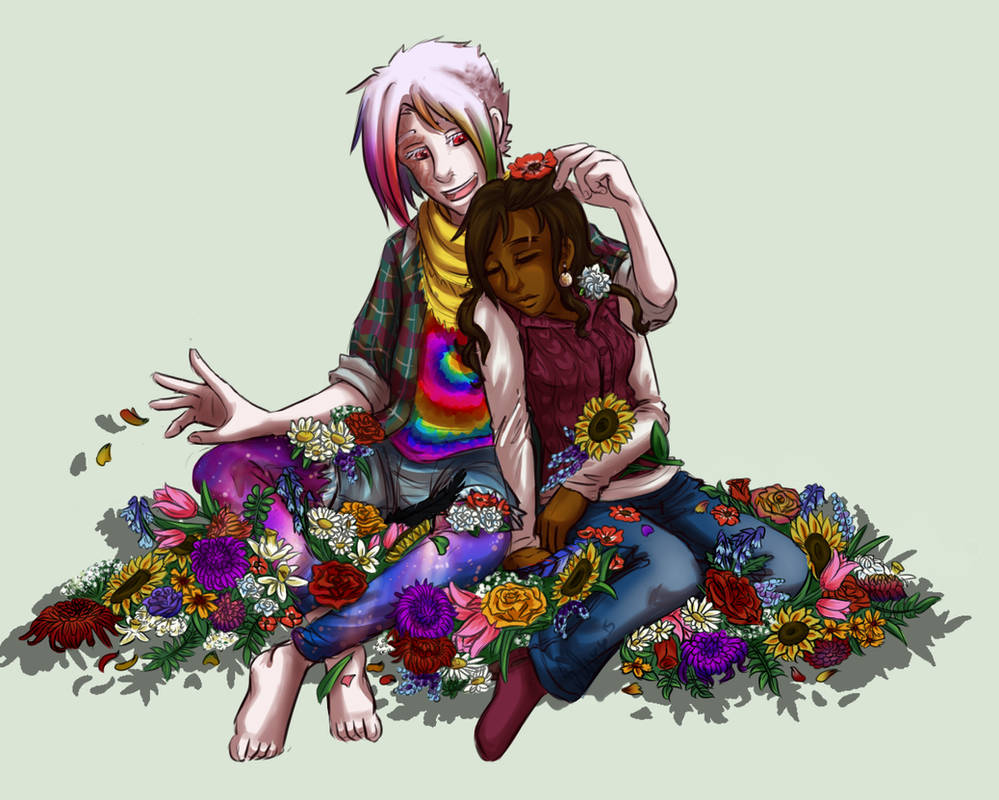 Watch


"
Life is not a highway strewn with flowers, still it holds a goodly share of bliss. When the sun gives way to April showers,
Here's the point you should never miss--"

Sienna (c) Yelsah
Maxwell (c) silver-dragonetsu



SUCH BEAUTIFUL FLOWERS HNNNN
AND THEY LOOK SO COOL
SO MANY COLOURS
SUCH WOW
Reply

Awww this is so sweet.
Maxwell being adorably nice to her ... or this is something he brought into the room "because colors!!" and she has to clean it up when she wakes up...

*o* the pretty colors! ahhh how do you have patience for all those flowers?
Reply

A little bit of All-of-the-above. Colors, gifts, and messes to be made!

As for patience.......I dunno, man. It just happened. OTL
Reply

this is so gorgeous and colorful *u*
Reply

I am here to heap love on this just hnnnnnng
THOSE FLOWERS AHHHHHHH
I love these two~

So sweet, so precious, so lovely.





So deceptive
Reply

They are adorable.

And that is why I will secretly ship them. BWAHAHAHA!
Reply

This is adorable.

maxwell what are you doing to my heartstrings
Reply

Maxwell: I'm playing a sonnet~

ouo
Reply

Reply
Ahhhhhh it was super great seeing this progress <333 LOOK AT THIS PRECIOUS CHILDREN

TOO PRECIOUS
Reply

YES. I love you buttloads for being my WIP-guinea pig <3
Reply

HEEEE these adorable darlings~ Bless your colors and amount of detail holy butts @__@

very sweet quote as well heheheh
Reply