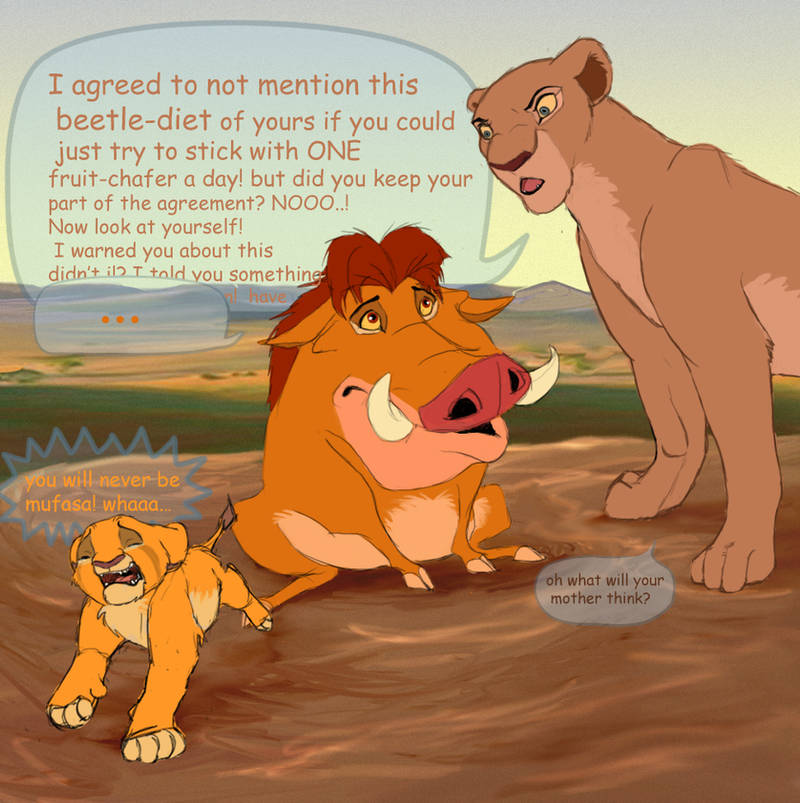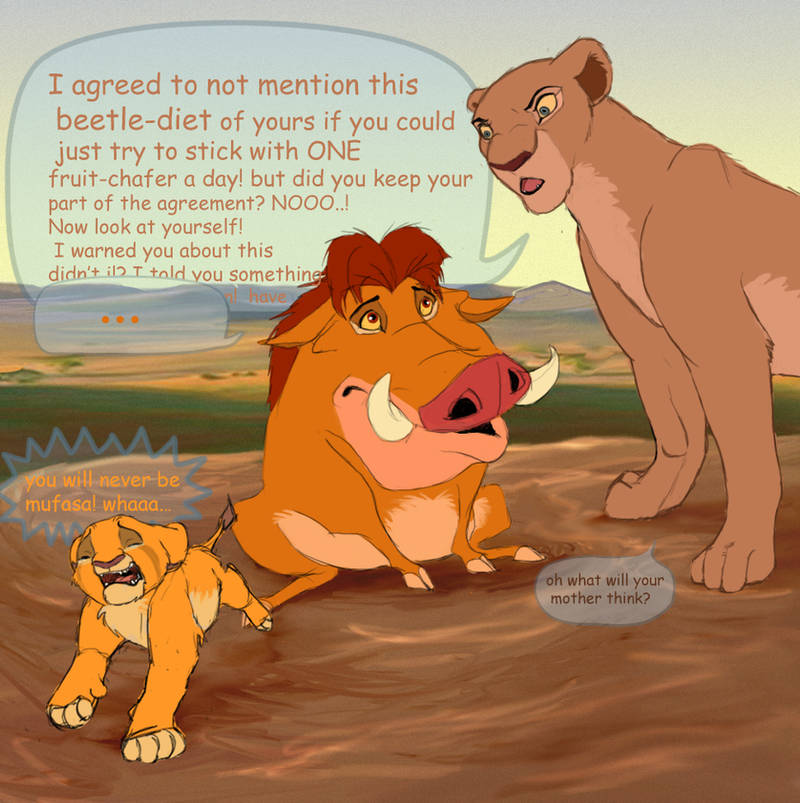 Watch
i was going to enter this in ~
LionKingFanClub
s contest but i forgot all about it up until now... 3 days after it closed DX i should turn my brain on some times.. ah well...
at least i sort of finished it..

i think the text is readable? (edit: oh yes!)
if not it's just nala naging and saying "oh what will your mother think" unaware that these were the exact same words scar said to simba after mufasa's death. and kiara screaming "you will never be mufasa" while she is running away, crying..
hehe >

what can i say? i was bored!
sorry for being so much offline!!
i'll try to pull myself together... xp
characters copyrighted to Disney