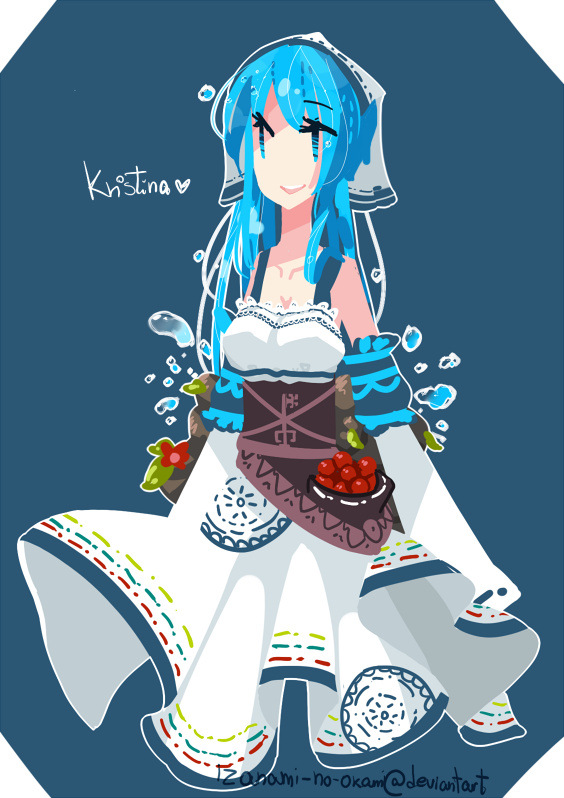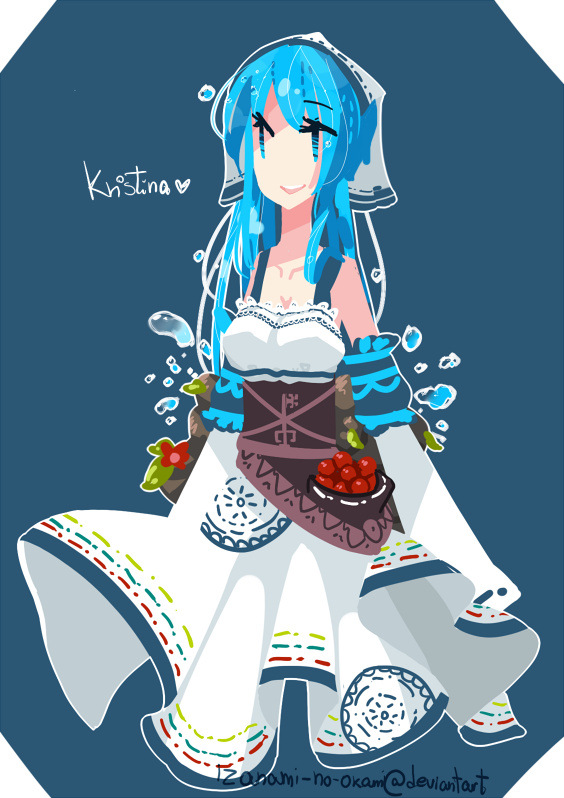 edit, made her skull wider wow
Originally an adoptable I was gonna sell, grew too attached of her omg

This is Kristina, she's a mountain girl, literally. Her hair is able to produce water, and falls down to her back, where she has a rock structure that makes her hair look like a waterfall.
Calm and reserved, Kristina does her best when protecting the mountain's entrance.
She later meets Andrea and Larissa in their journey, and challenges them.
Fun fact, there are fish living in her "backpack-rock" pound.
Commission Info