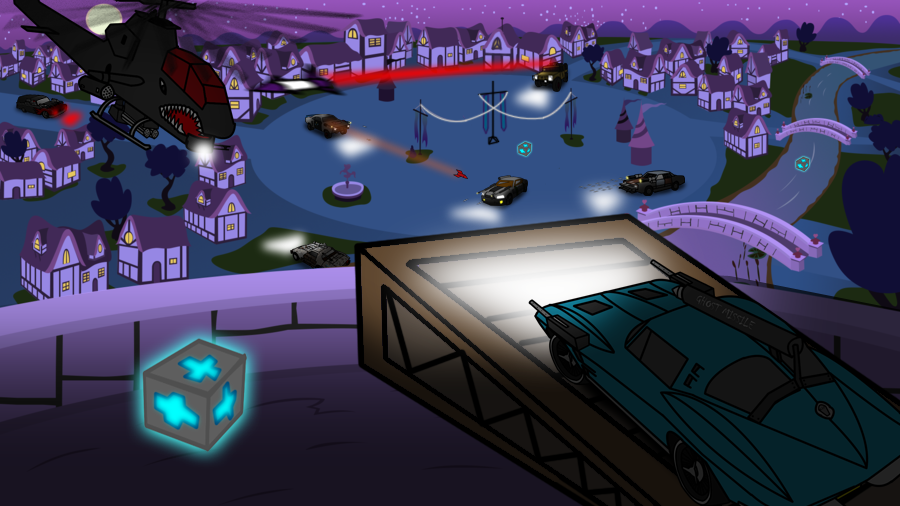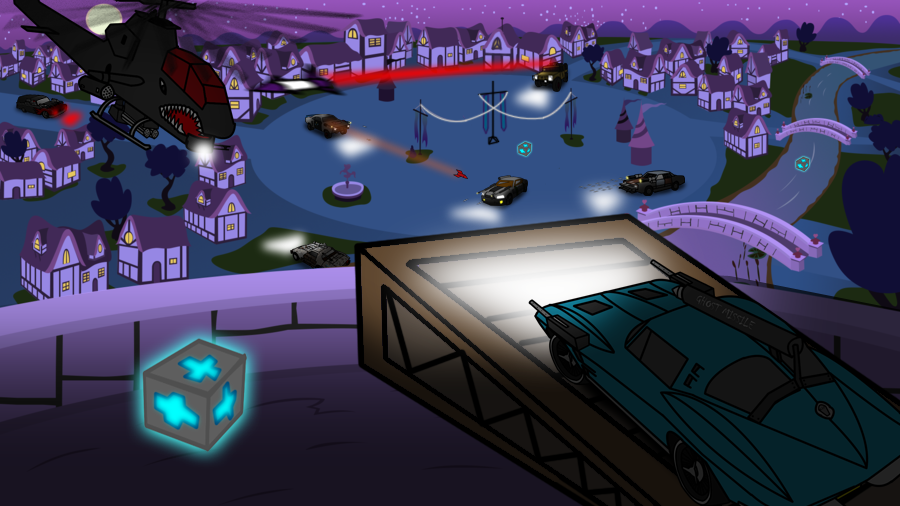 Watch
Here is a possible idea for a deathmatch map. The map would be spilt up in two sections one being an overlook area shown in the foreground and the center of town shown in the middle. The layout would be similar to the amusement park map from the 2012 game.
Few weapon designs also feature including the health pick, the power missile, bullets and the homing missile. And of course there are current vehicles featured.
If you want more twisted metal equestria check out my gallery for contestant designs. --->


Reply

Due to TM universe/multiverse, it could be possible to see this map, even as a joke and canon at the same time

Reply

Reply

Well, it´s just possible to see it, but i dont think there is one like this... yet. Just see the endings of TM Head On (Tower Tooth and Marcus/Road Kill on youtube) and the Minion´s quotes (TM Black. He just speak in binary, but you can translate. See TM wiki) to understand TM´s multiverse nature.
Reply

Dude I played the games I know all about the multiple canons. Do you think I'd make this sort of crossover without knowing prior knowledge of the mythos of series first?
Reply

Hey, can you draw my design Twisted Metal vehicle?
Reply

sure send me a note about info like driver stuff, car design and any particulars and maybe a image of the driver.
Reply

You mean link my design into your note?
Reply

Wait are you saying you've done a design and want to show it to me or you want me to do a design for your character?
Reply

Reply

well link me to the image.
Reply

Okay. I didn't draw Pony, before.
Reply

thats awesome. but i just don't like the 2012 tm gameplay as much as black
Reply

Yeah but I prefer the maps of 2012 TM to black as black's were really bland. There are three main issues I have with 2012 TM: 1. Gameplay, 2. Lack of drivers and cars (jaffe said in a interview that there was a Crazy 8, Twister, Mr Slam, Yellow Jacket and Spectre models made for this game. So why couldn't they be DLC?) and lack of maps there are only 9.
Reply

Reply