Hey everybody! I decided to do something a little different and make a journal about a recent and amazing trip to Longwood Gardens! This incredible place has a fascinating history and is located in Pennsylvania. If you are anywhere near this place or want to make it a day trip, I'm telling you it is
quite
worth it. The Conservatory alone is worth the trip! Anyway, I went here for the first time during their Christmas decorations and WOW, was I ever impressed. And since they change it up every year, I am definitely going to try and make it a yearly thing from now on! I also go at least one other time in the year for Spring...the carpets of diverse flowers they have is just incredible.
But anyway, since I had SO many great photos of this visit I thought it would just be better to do an online photo album of sorts. Be warned, a LOT of photos will be in this journal. They are unedited and unsigned, because I consider them stock.
Oh and in case anyone asks, since I've been asked many times before, you are quite welcome to use any of these for reference,
just please give me credit for the photo
, that is all I ask, ok? Also if you liked the journal and want more like it, let me know! Great! Now onto the wonders of Longwood during the Holidays!


Right from the beginning, it's eye catching.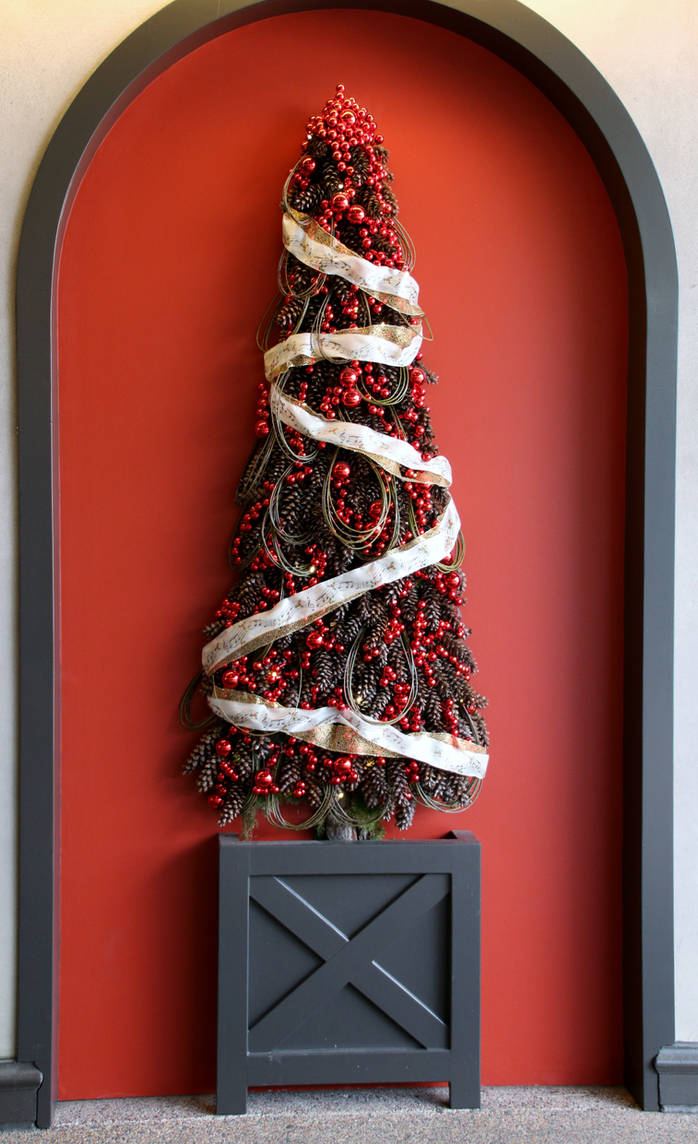 Even in winter, Longwood knows how to use available colors for a lovely display!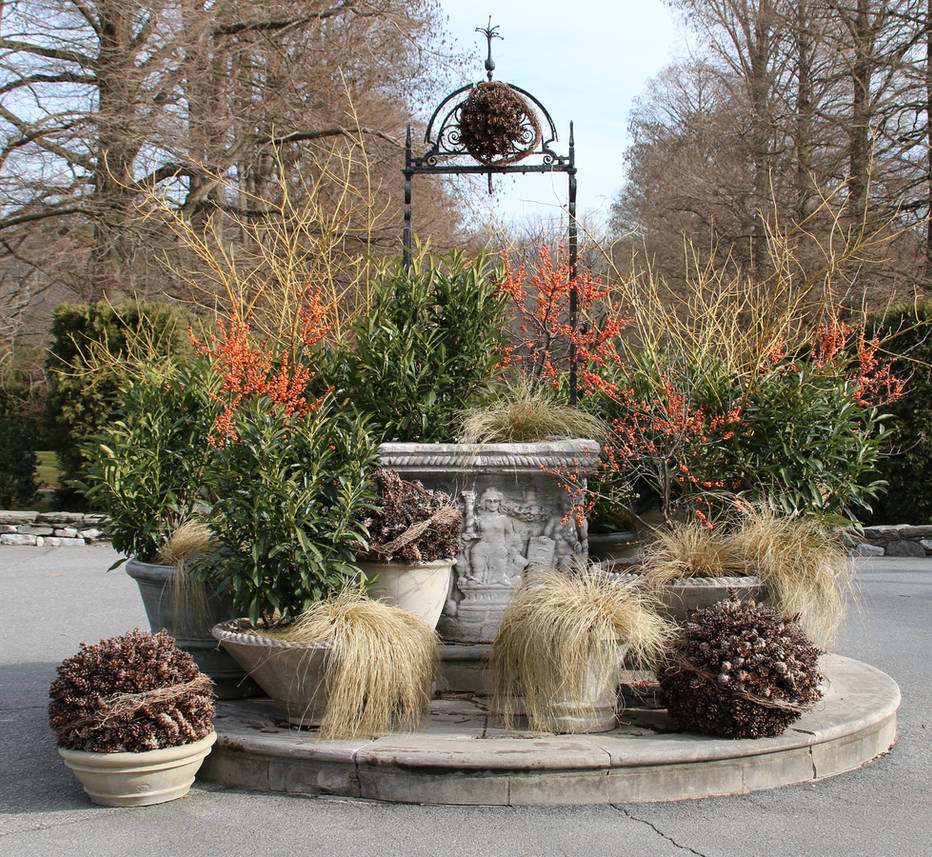 Hard to find a bad angle in this place!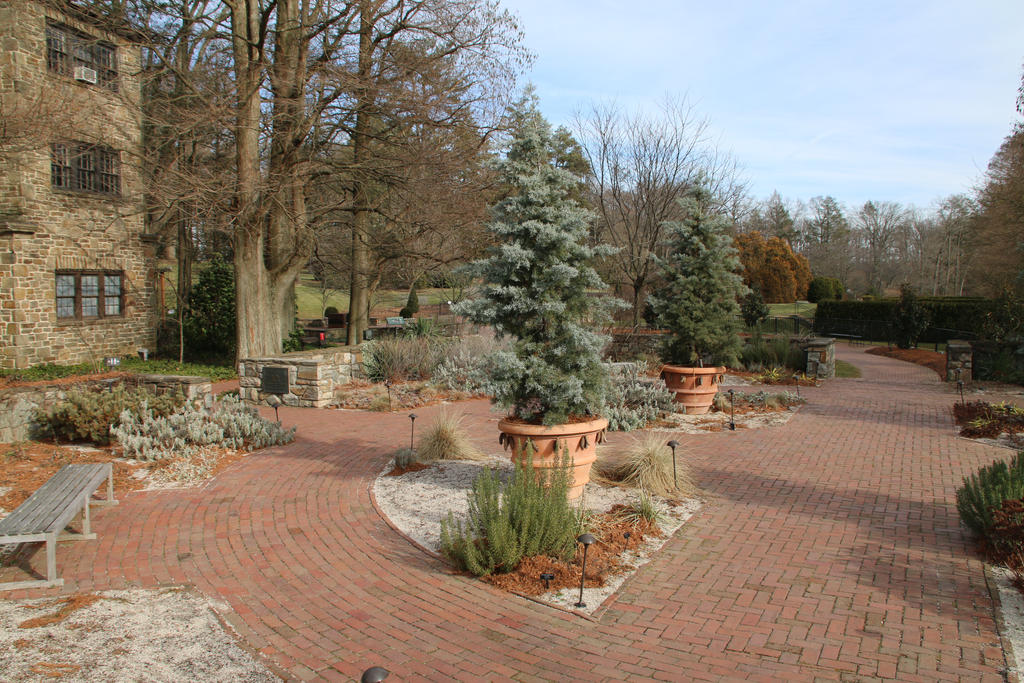 Now THAT is a cool way to use pinecones!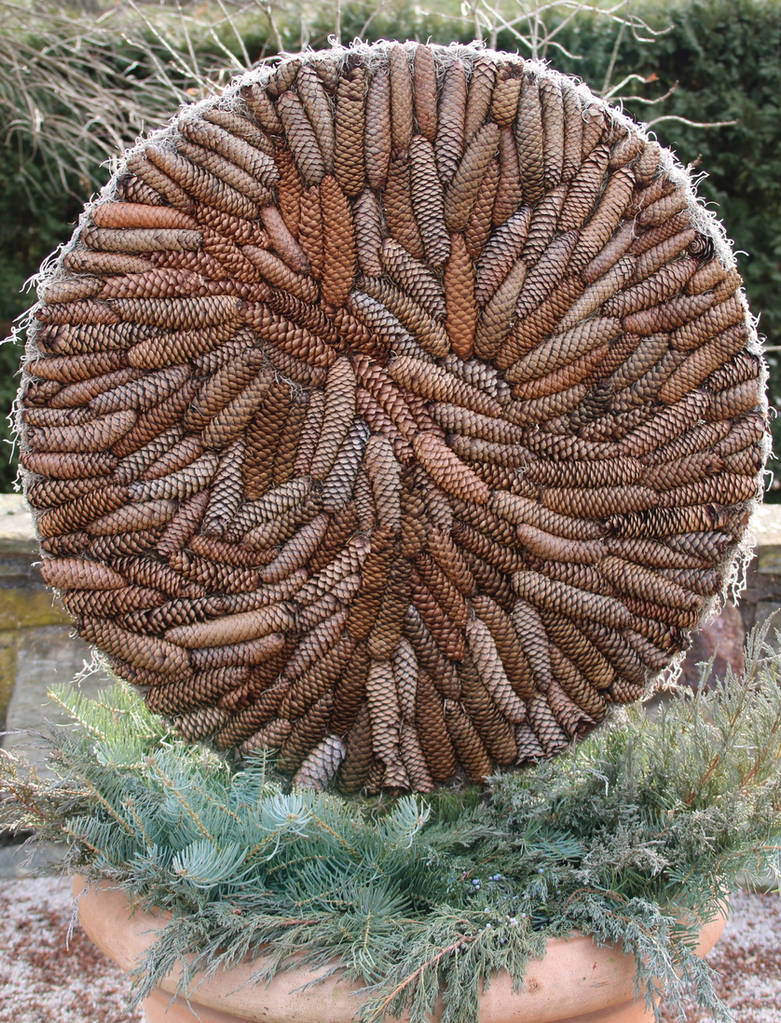 One of my favorite parts of the flower garden walk, this very cool stone garden chair complete with gryphons!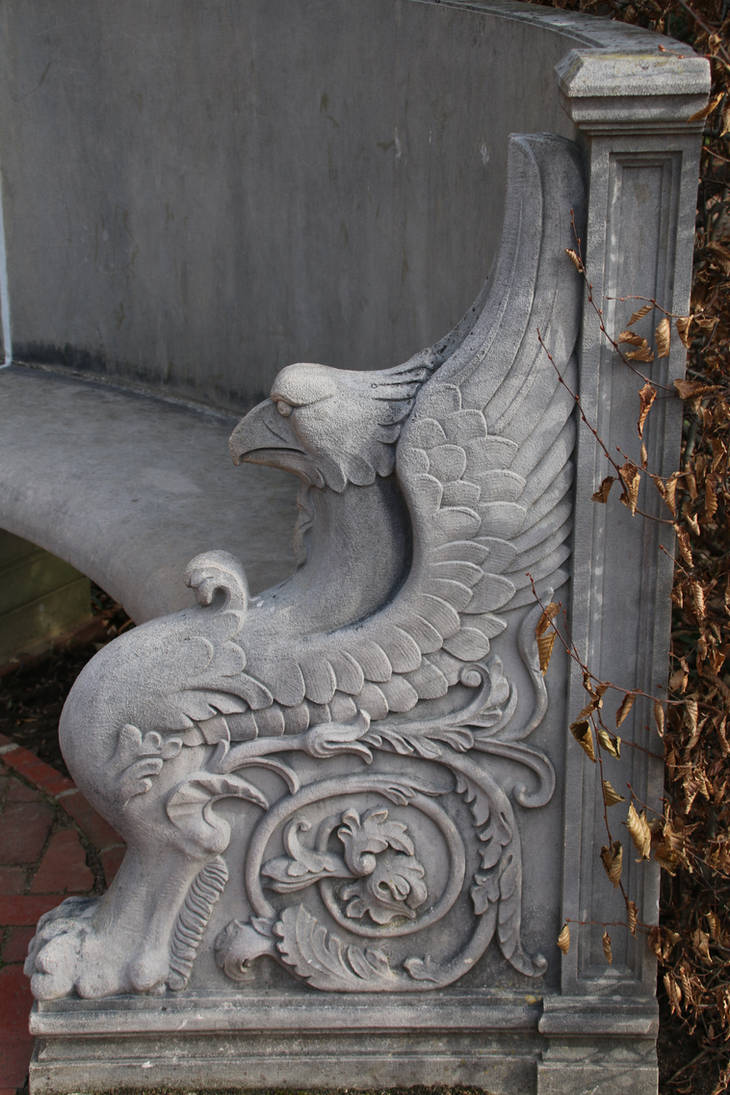 Ya gotta love ornaments made from nature...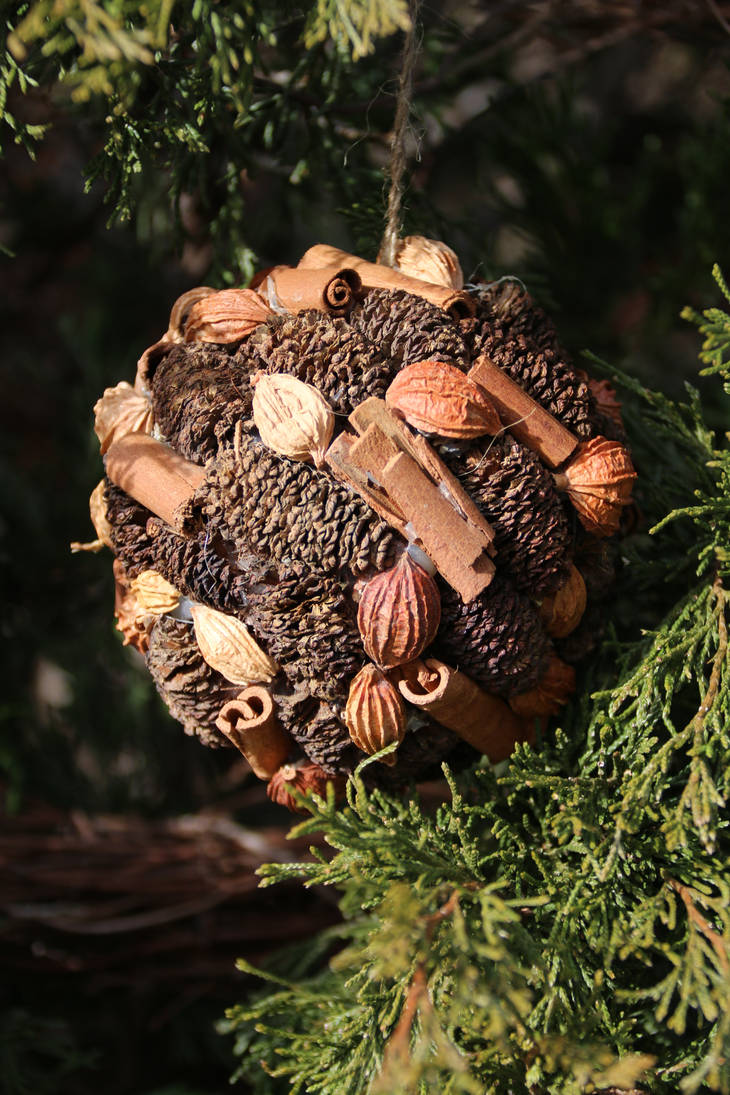 Nature provides its own natural decoration on a moss-lined tree stump!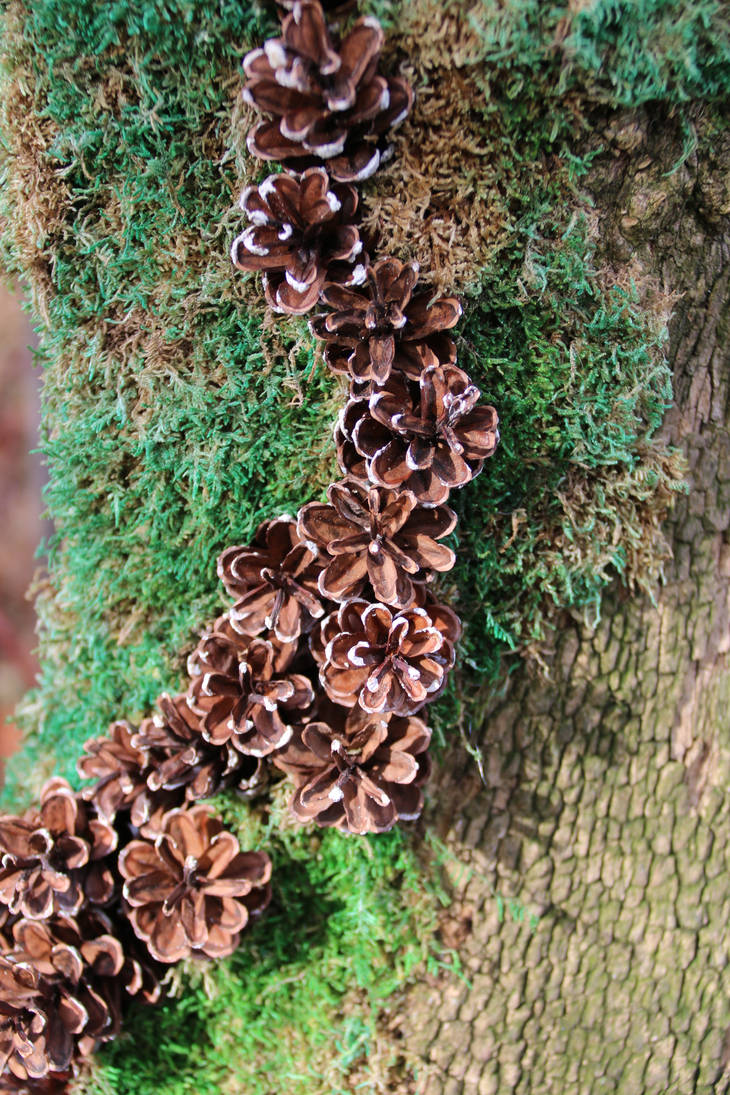 OK not nature (but wouldn't crystal flowers be awesome), but this is just one of MANY lighted plant fixtures for the spectacular evening Christmas lights display!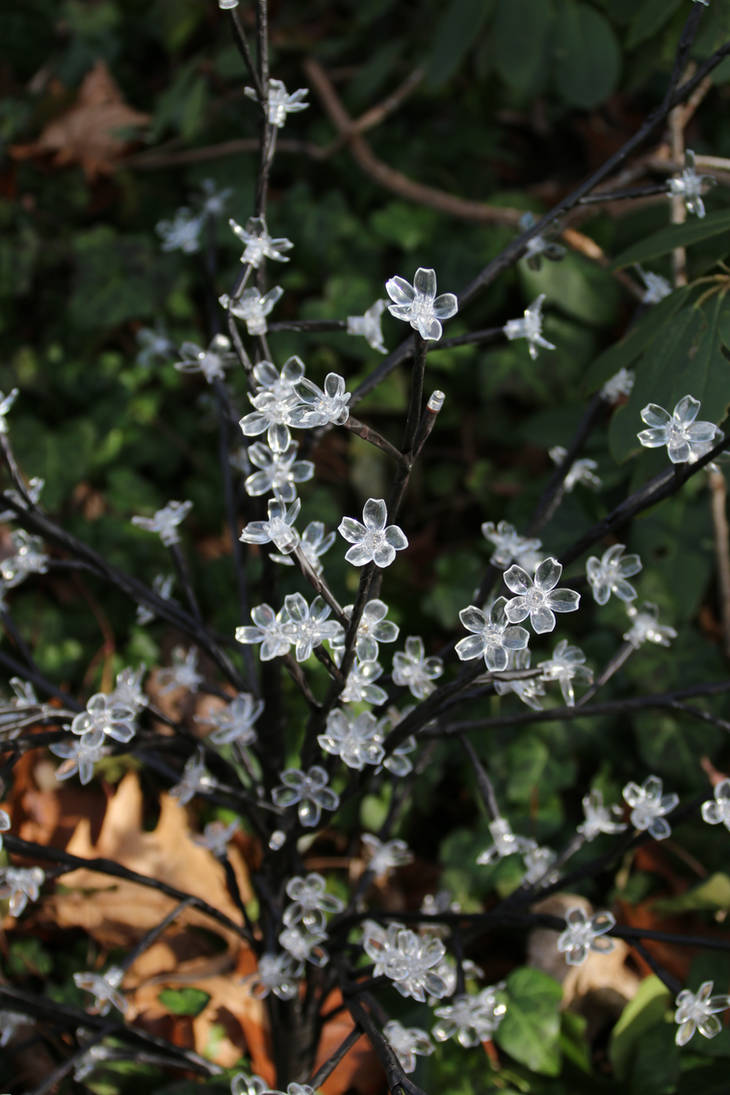 The Meadow Walk has some really cool features, like these little (bronze?) frogs on the railings, so cute!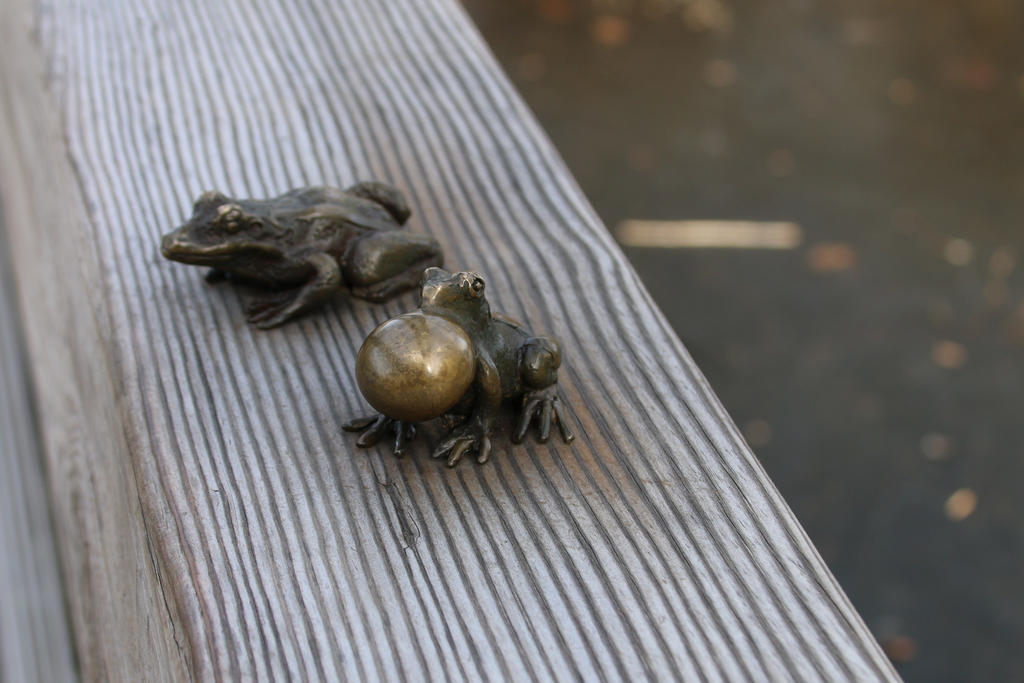 I love antique fences and gates! Add some interesting foliage and it's certainly an eye-pleaser.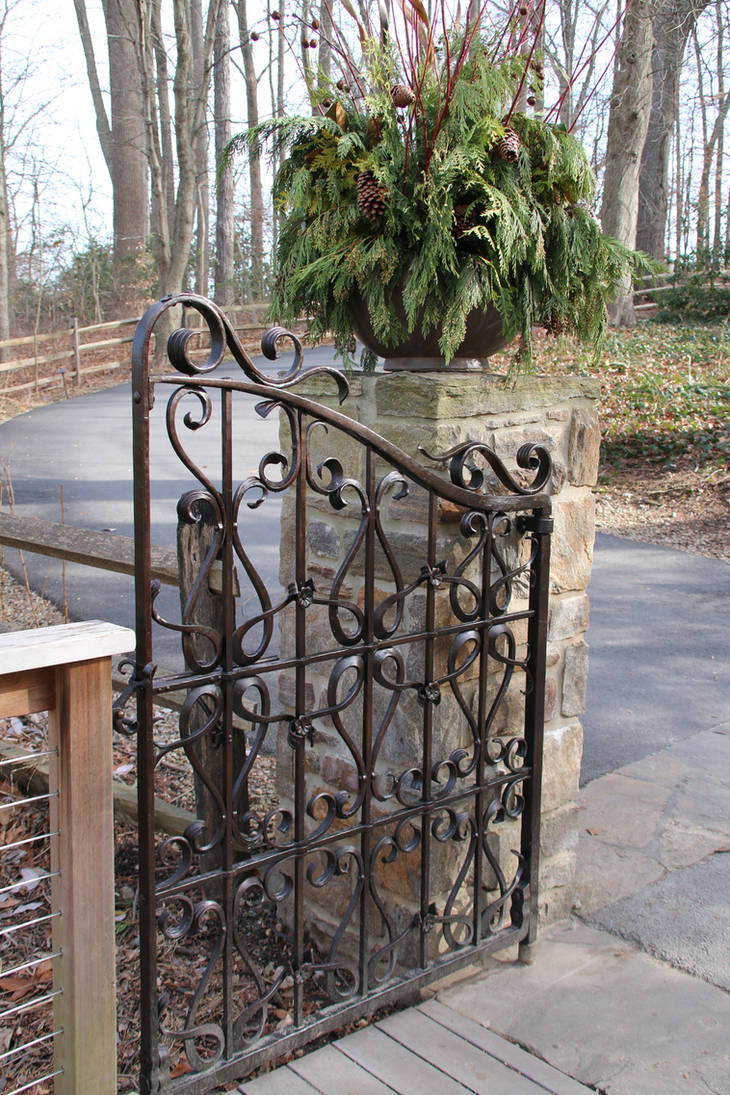 First thing that caught my eye once I entered the Conservatory...the single most beautiful place in any gardens I have ever visited. No wonder Longwood gets visitors from all over the globe every year!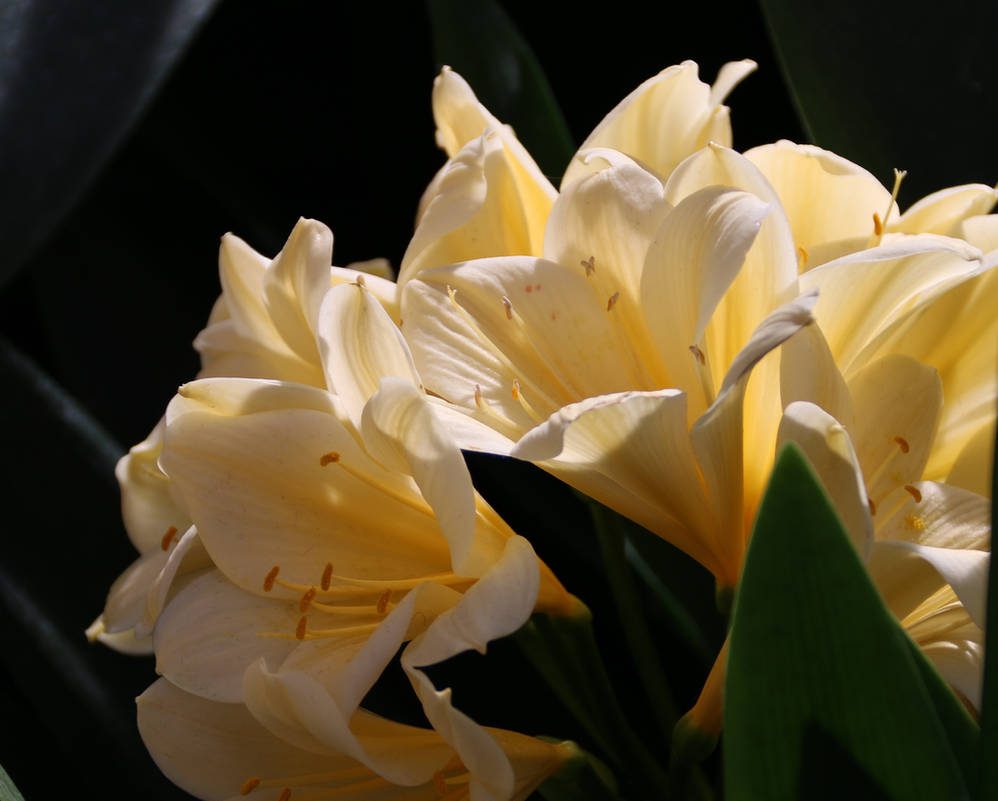 The combination of holiday reds and greens blended in with Christmas trees was really a spectacular work of art, those are some amazing gardeners!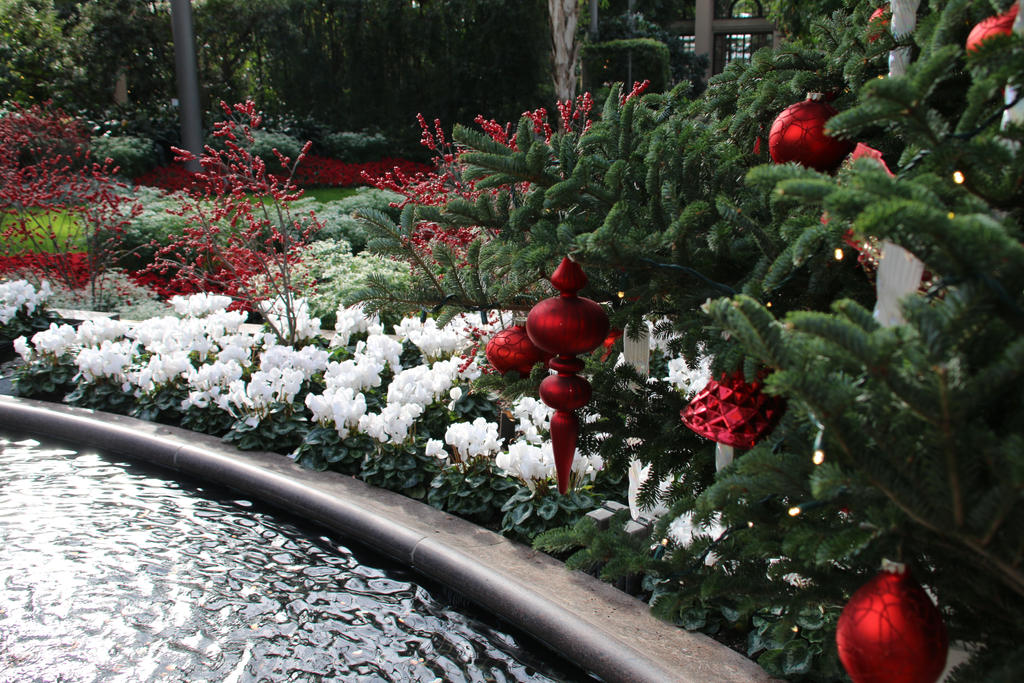 Eye pleasing at every angle!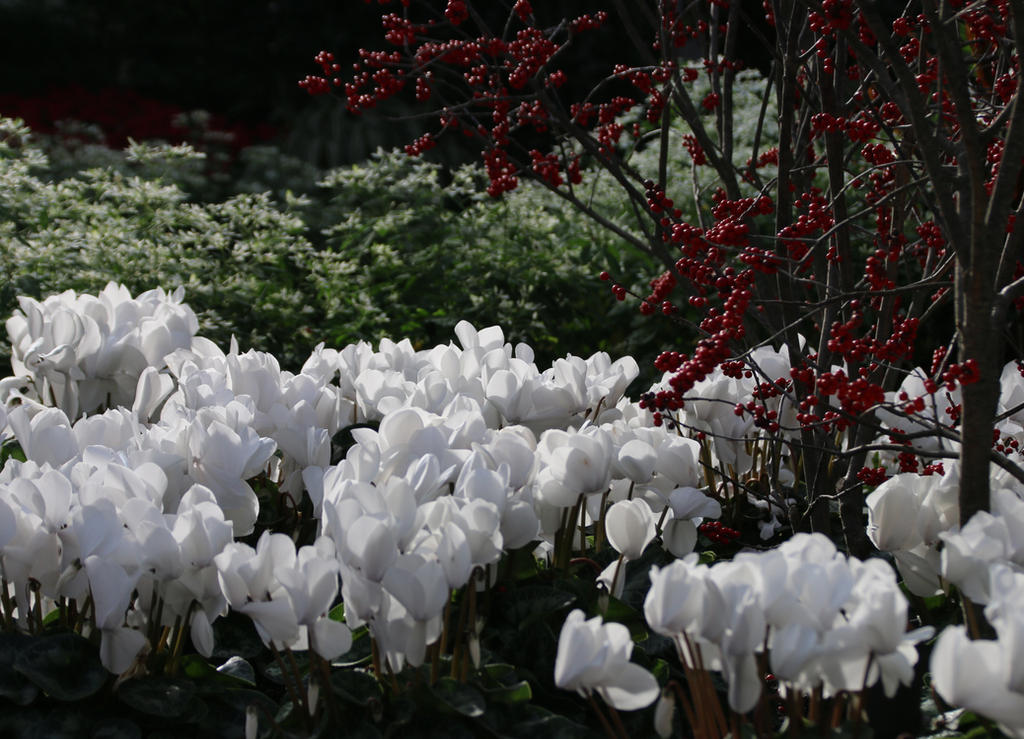 Loved those icicle ornaments!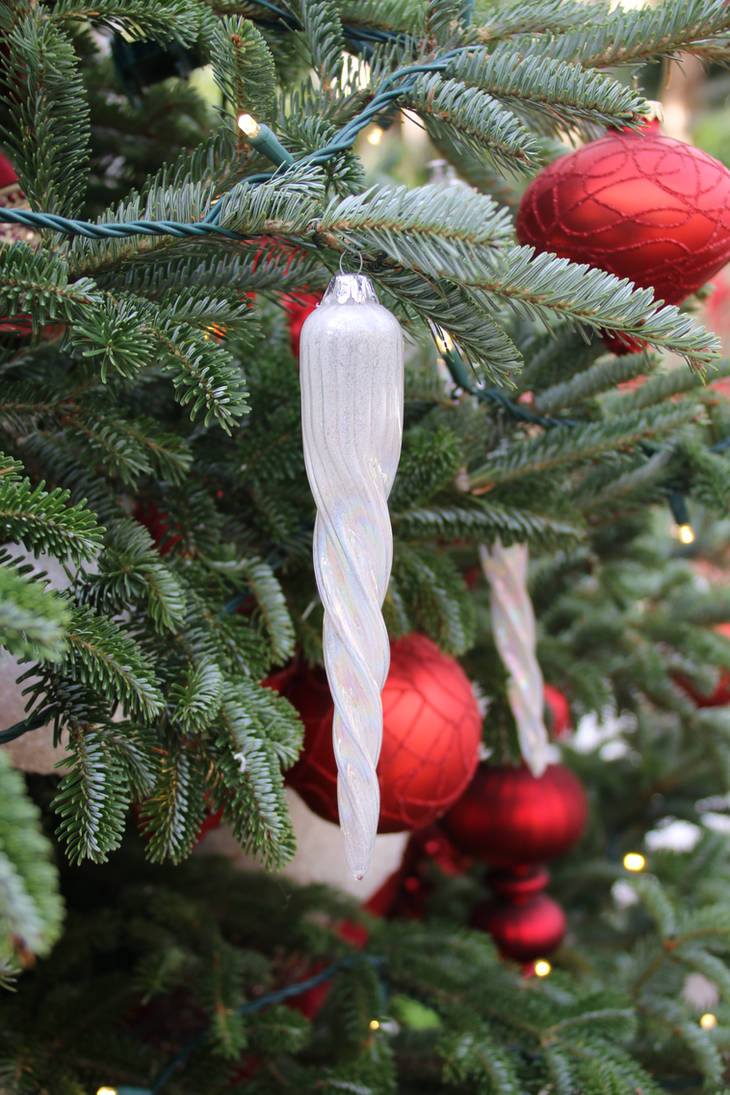 Wow!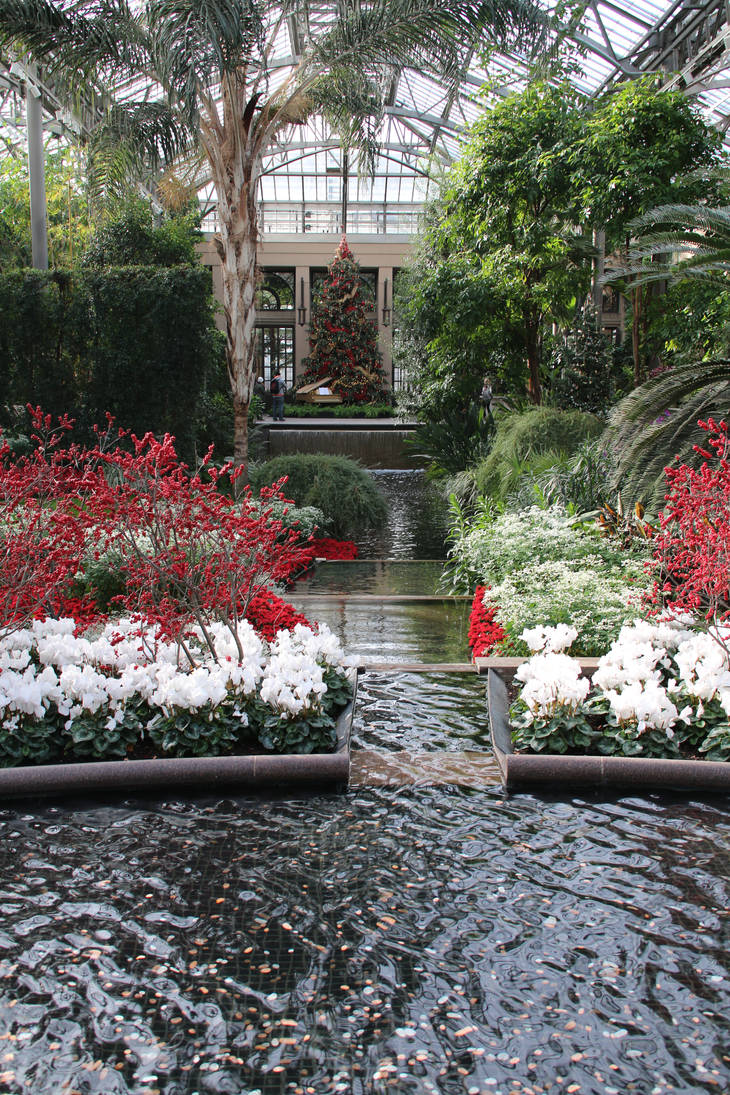 The beauty just never ends!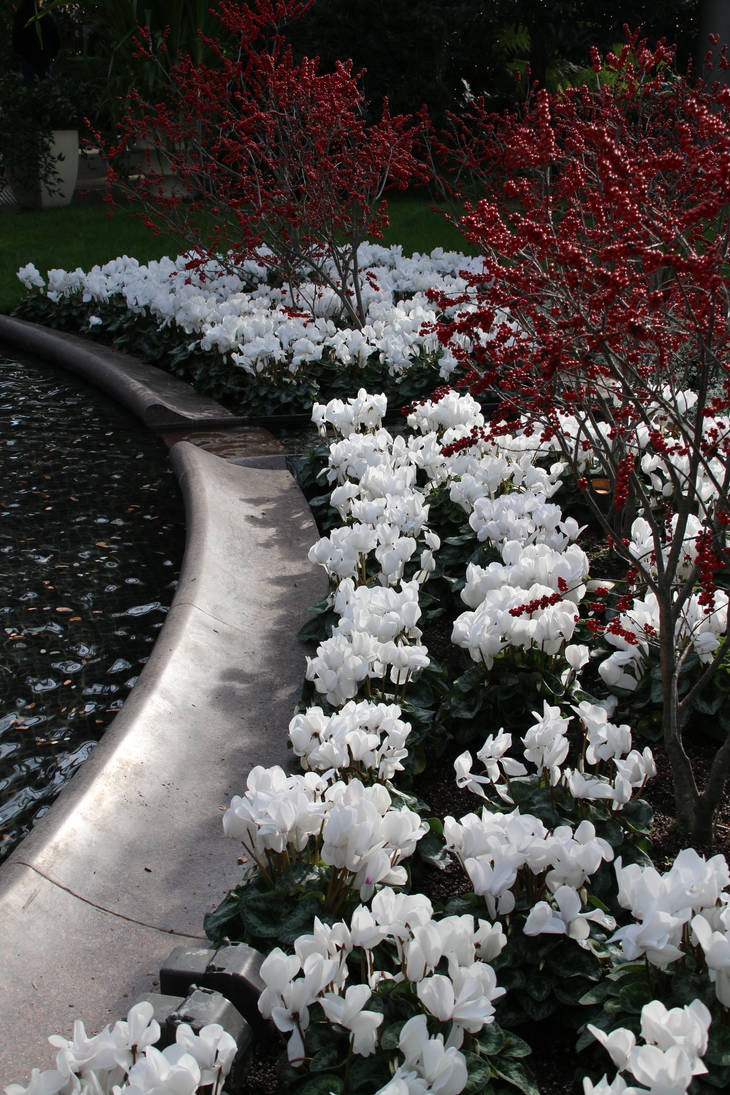 Angles, angles, and more lovely angles...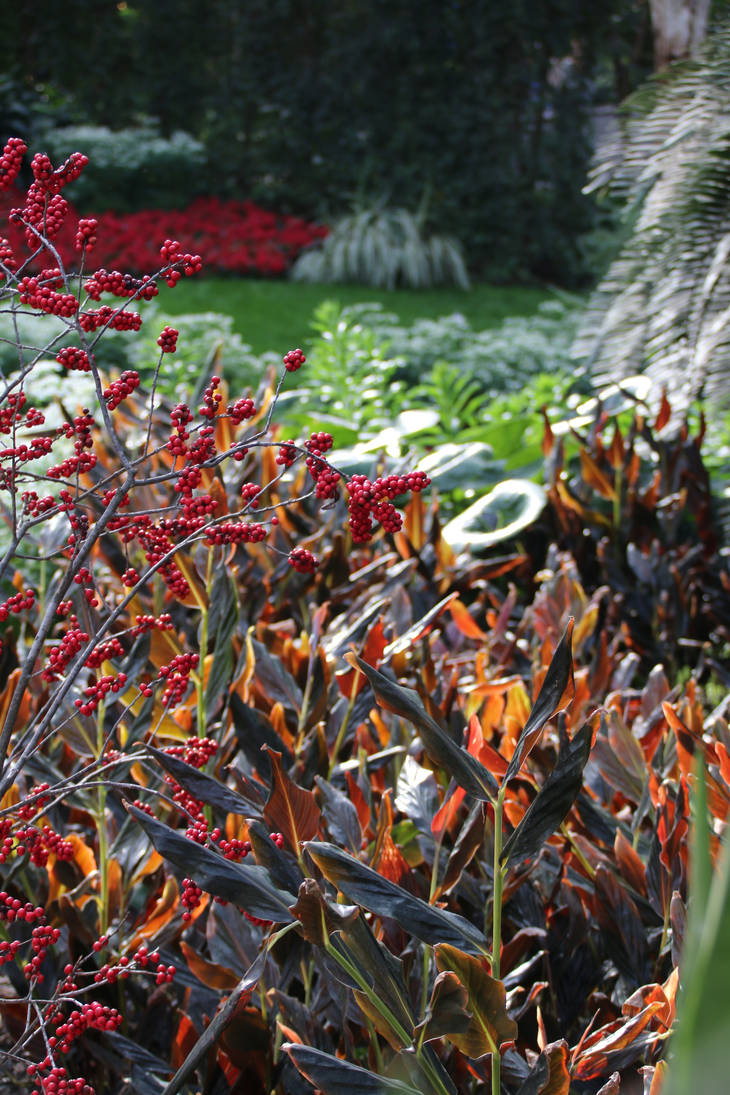 What a cute combo. The "furry" plant is Dusty Miller.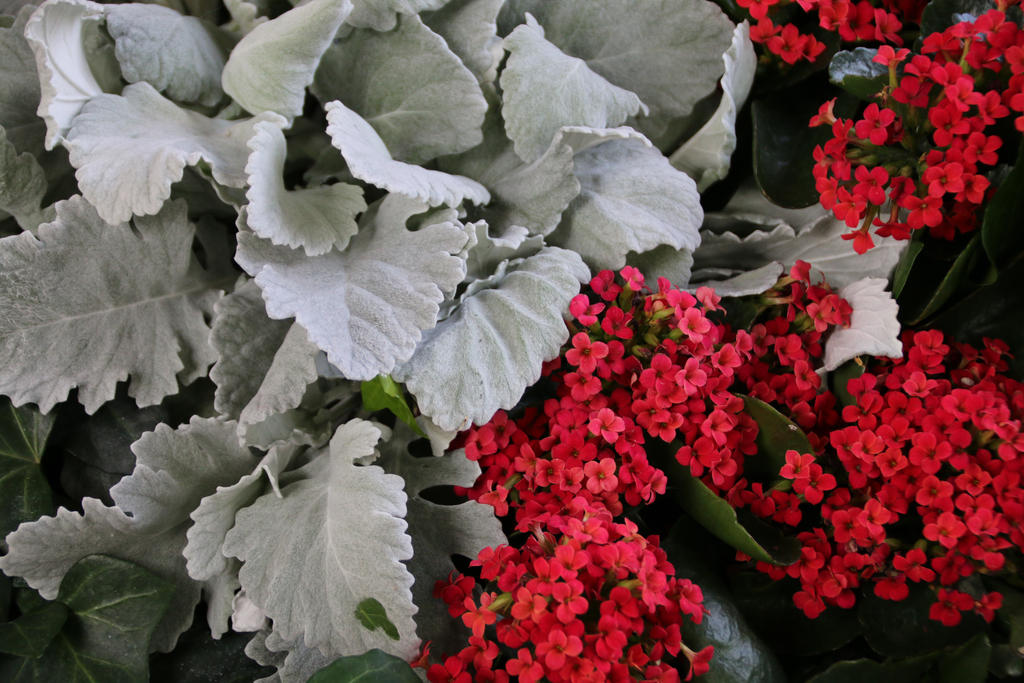 O Christmas trees, O Christmas trees, they're everywhere in Long-woood....♪♫
For me this green one was just stunning... *_*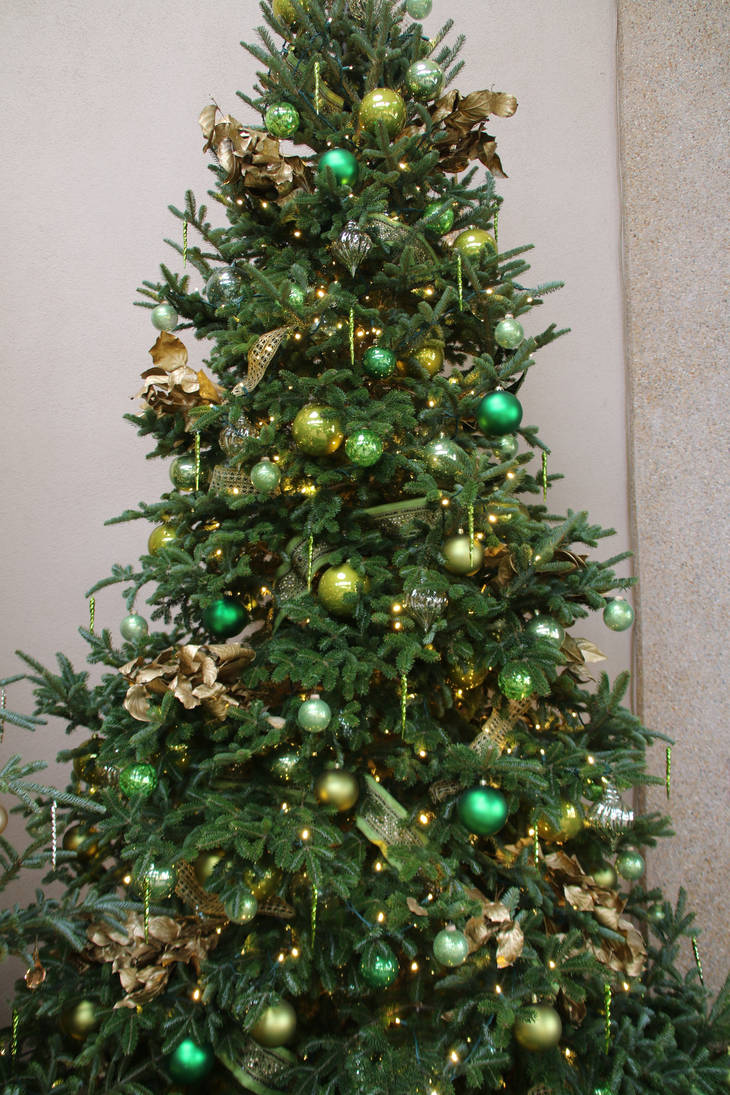 Gorgeous! I love the fancy ribbons they used.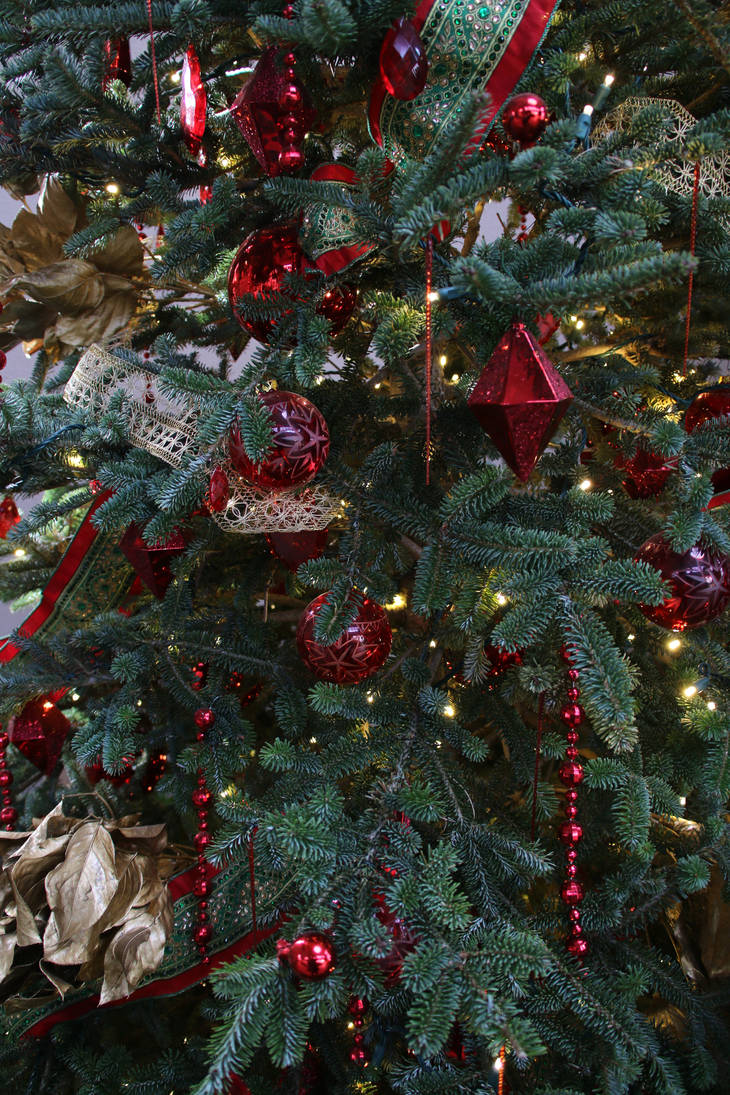 More glorious angles XD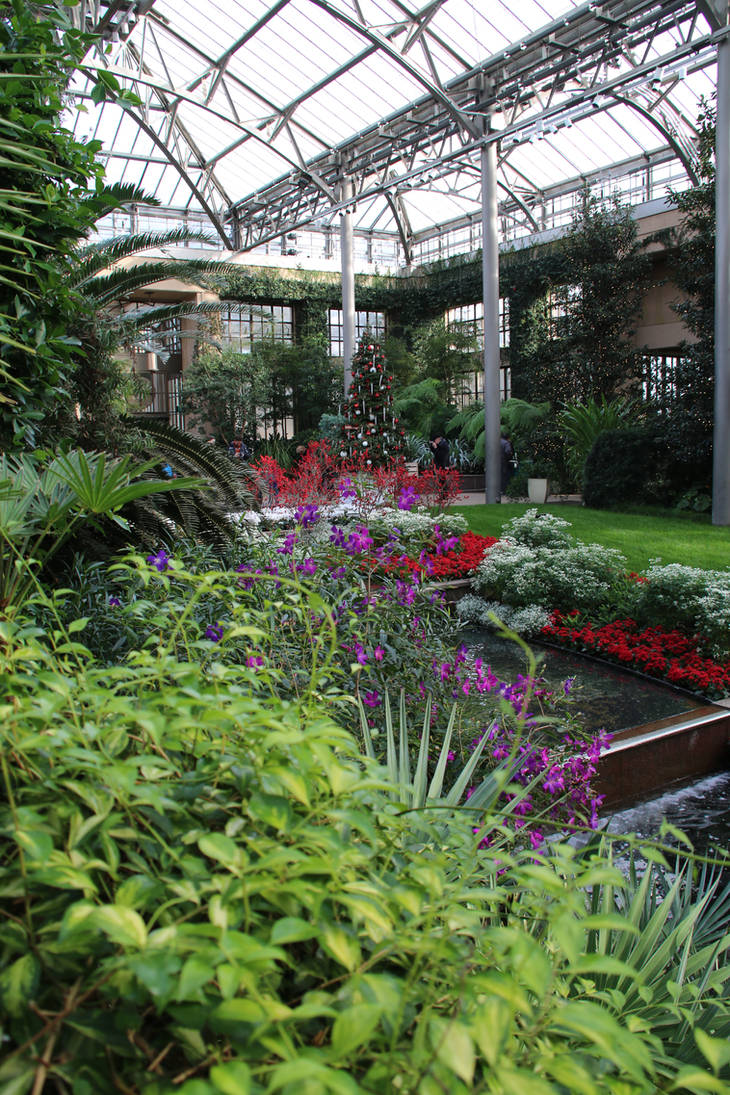 Such eye catching designs!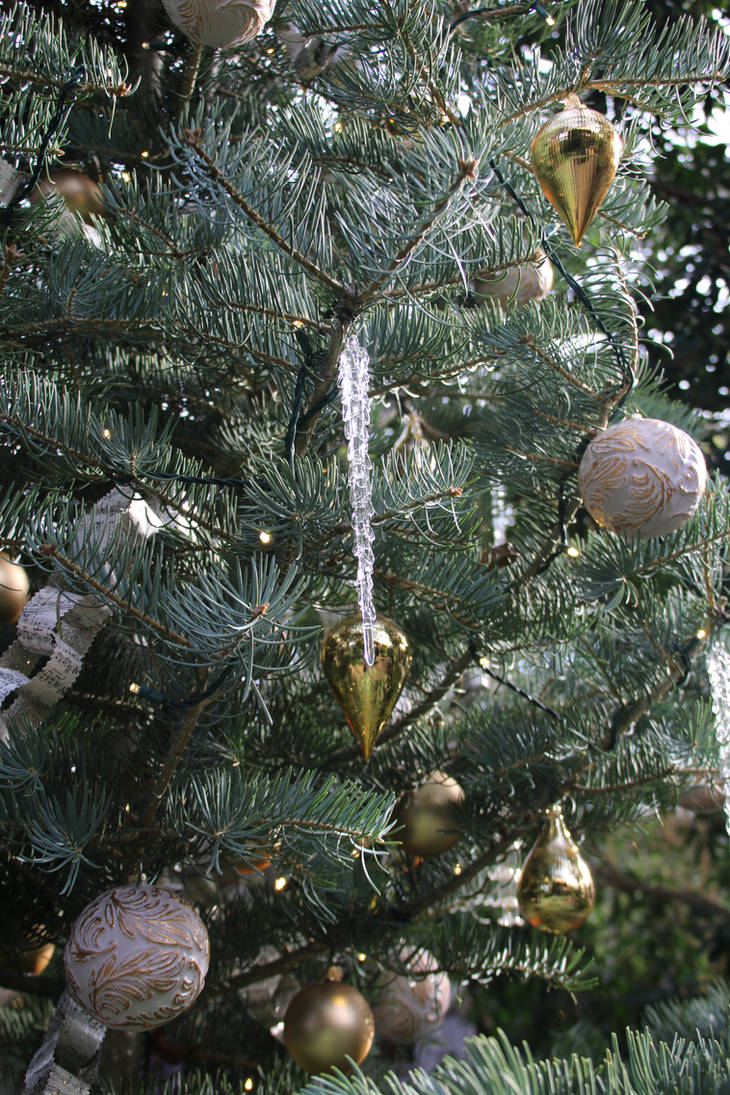 Each year Longwood has different themes. This year seemed to be a musical instrument theme. Love the piano next to a tree, they go together quite well! Check out all the tiny little gold lights!
That tree was made for a mansion!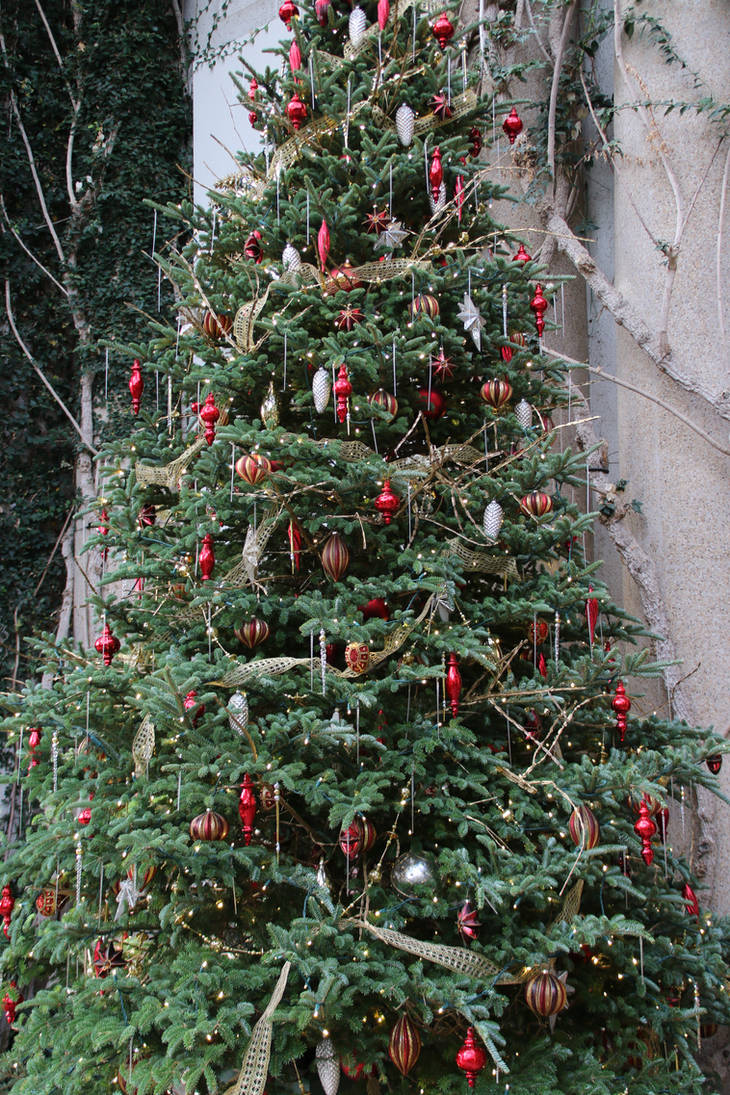 The blending of the decorated trees with the natural plants was genius.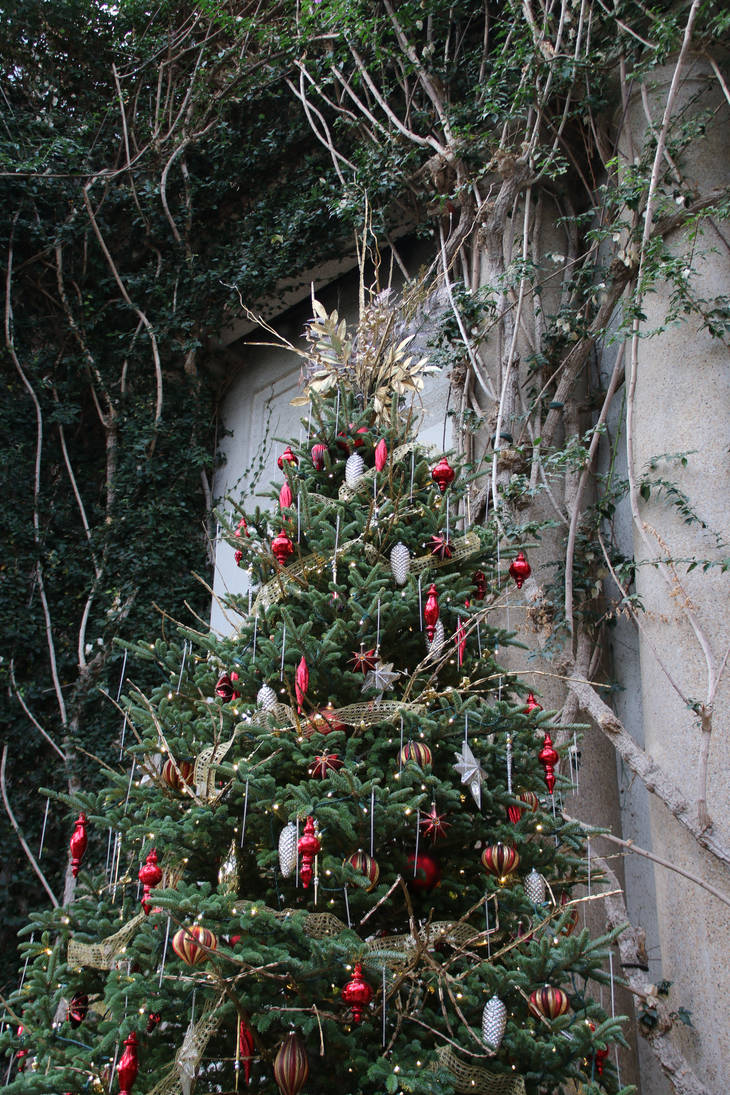 A wind-up tree! The key turned as it slowly spun around and played music!

(Notice all the instruments?)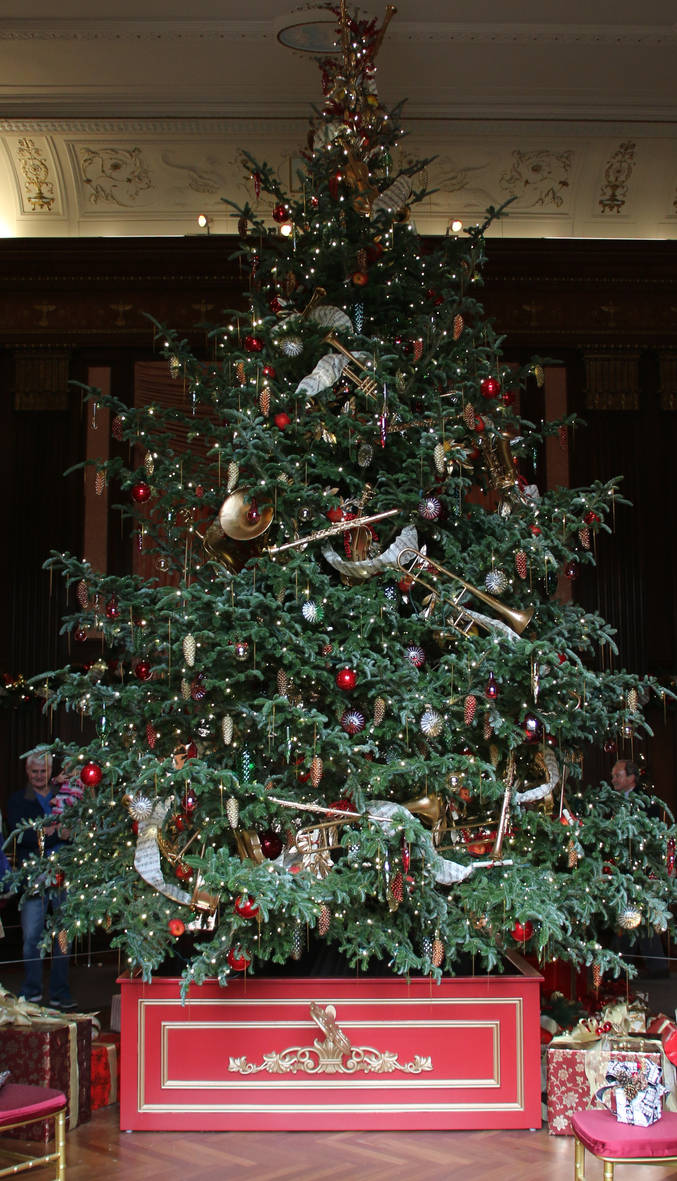 I'd love to be a guest at that Christmas party!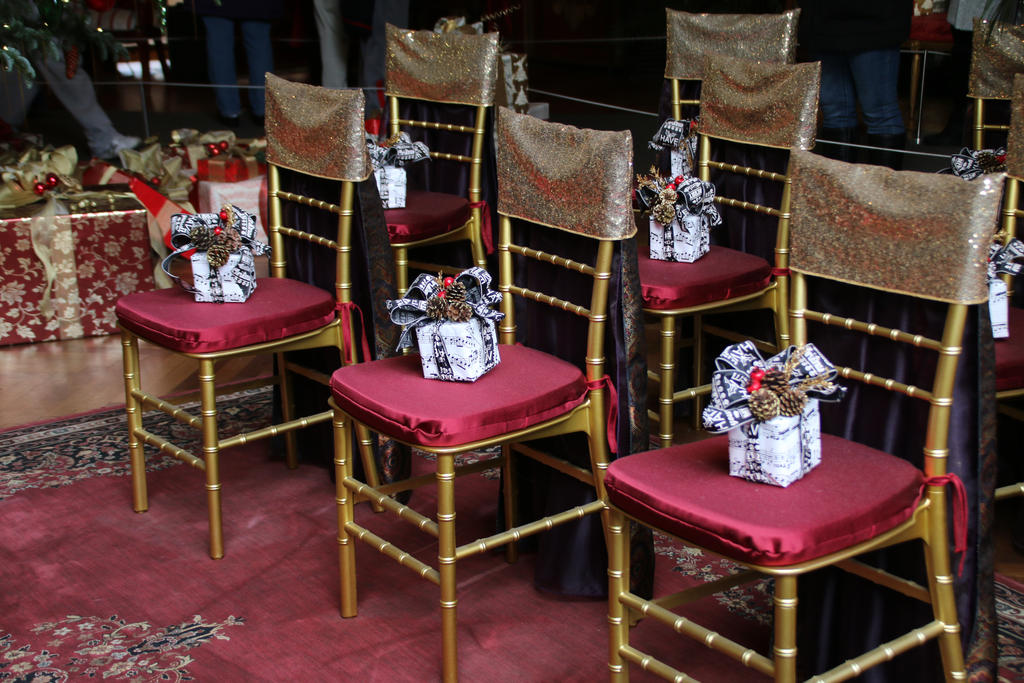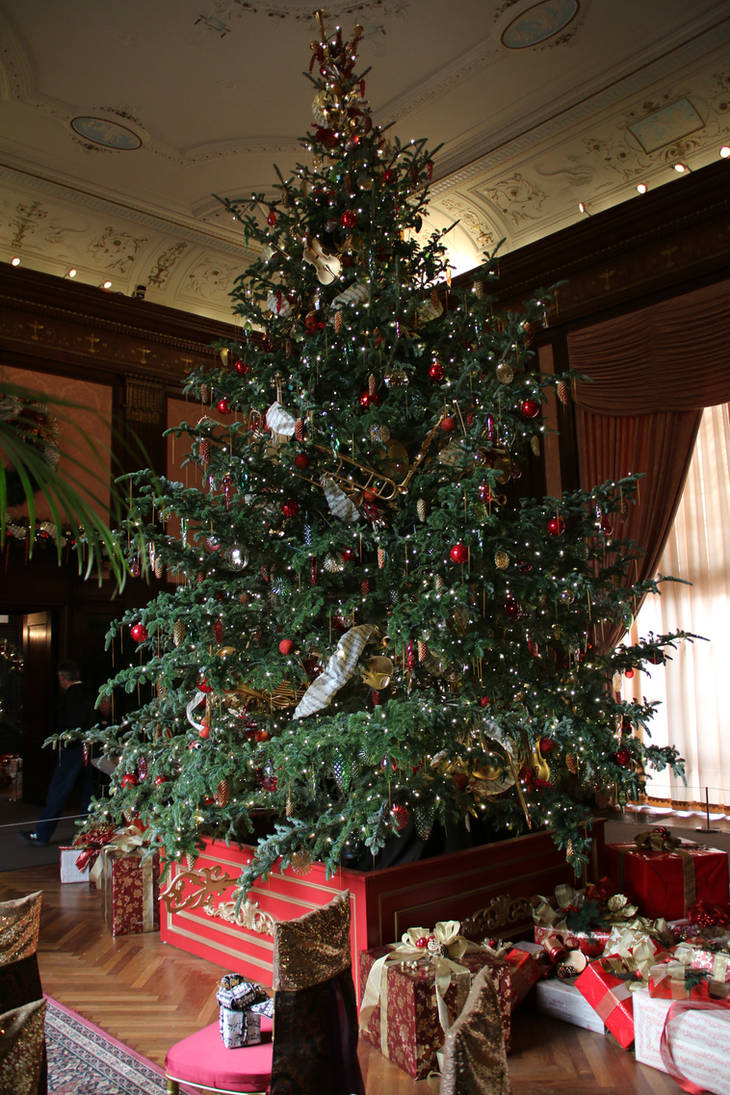 I'd never want to open these presents, too pretty!!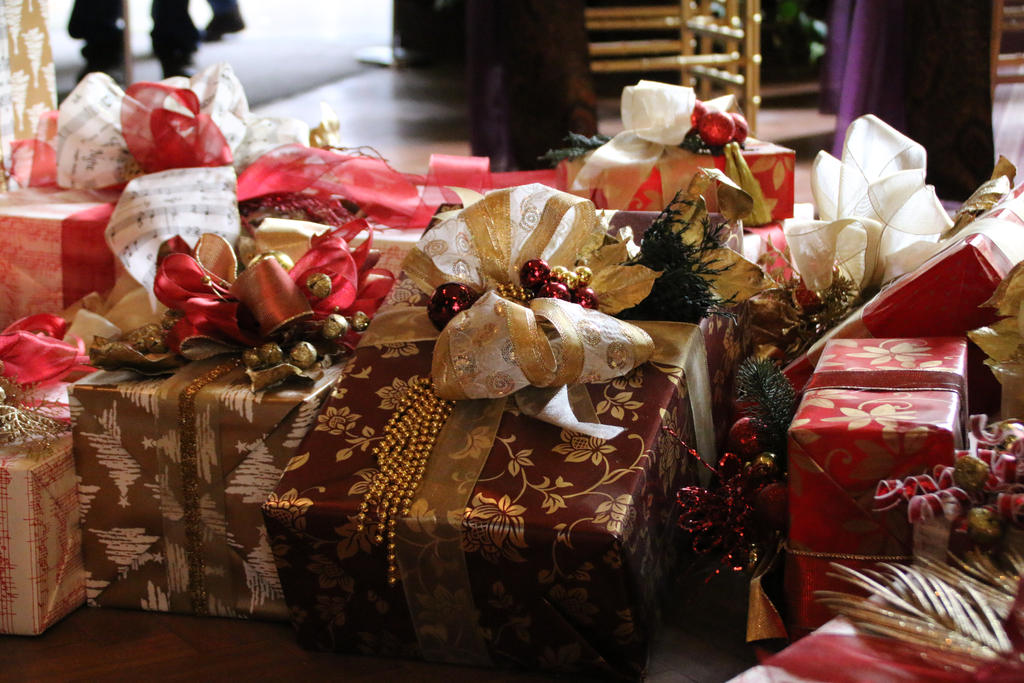 Great idea for your own home decorating, right? Why put all the presents under the tree when you could also put them by the banister?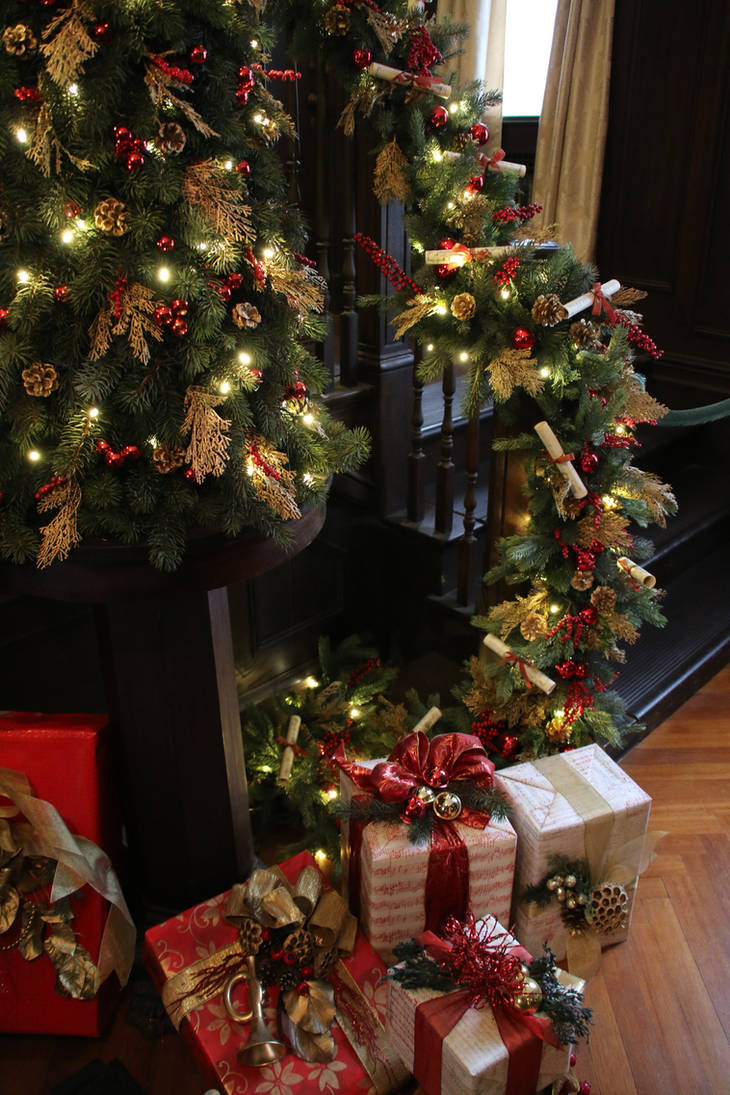 The naps I would take here, maybe after a hot cup of tea and a good book...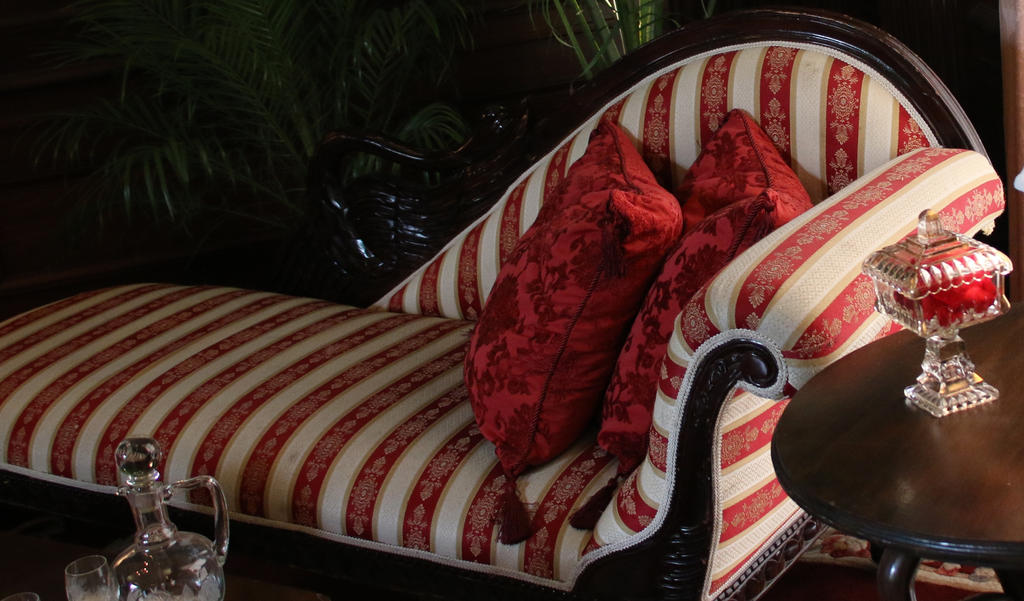 Interesting angles and composition are always my goal in my efforts to improve!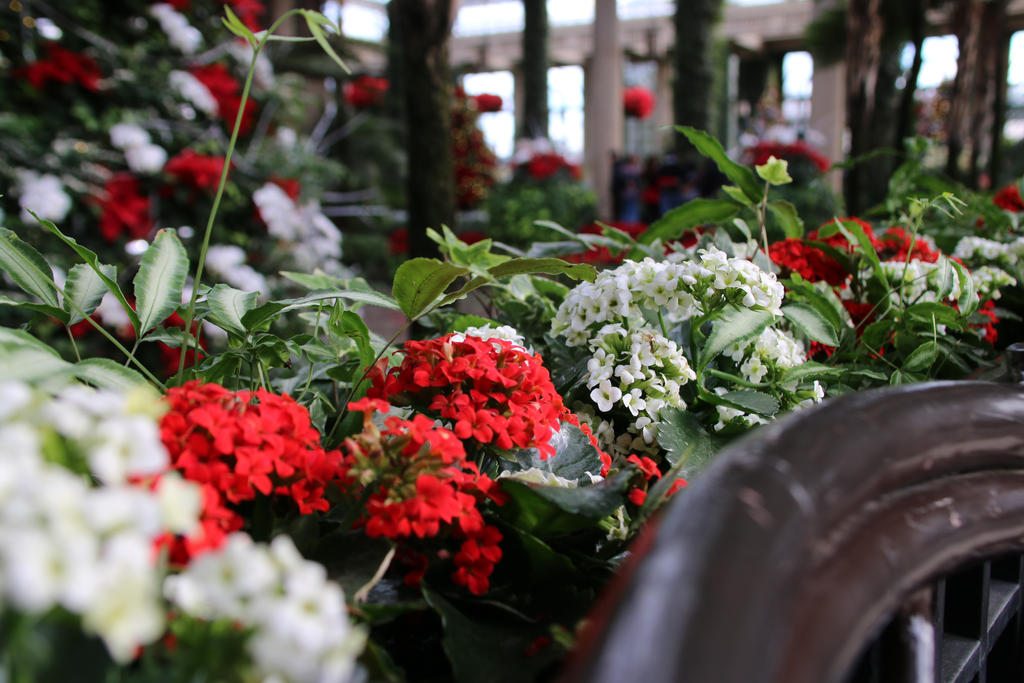 A gorgeous tree of red roses.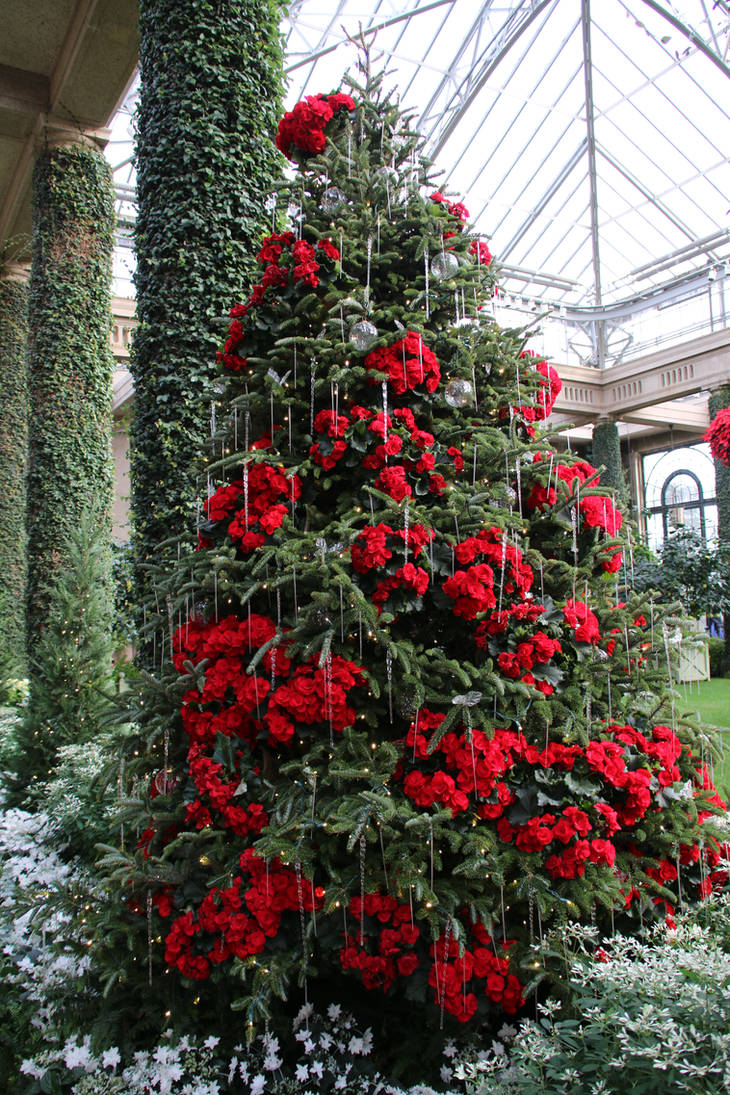 This pretty purple plant is a Spider wort.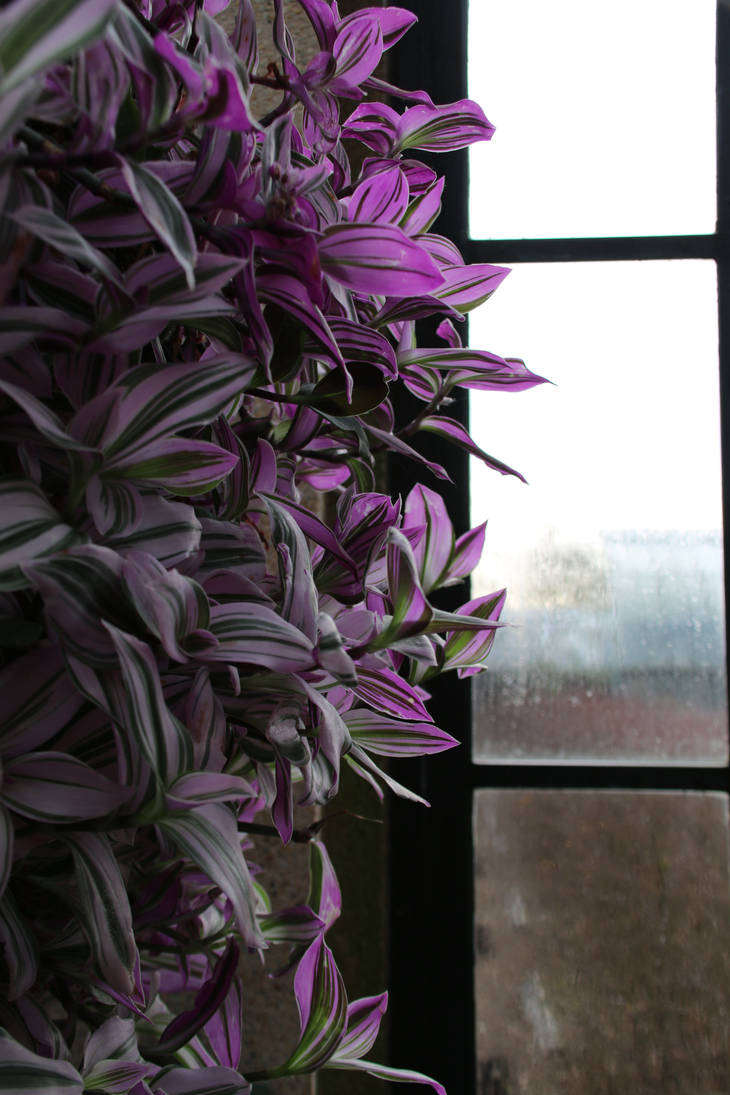 The other pretty plants mustn't be ignored, even during a Christmas themed event.

I loved the blues, purples, and greens set against the backdrop of the lit rose tree!
This amazing Christmas tree was made entirely out of desert plants!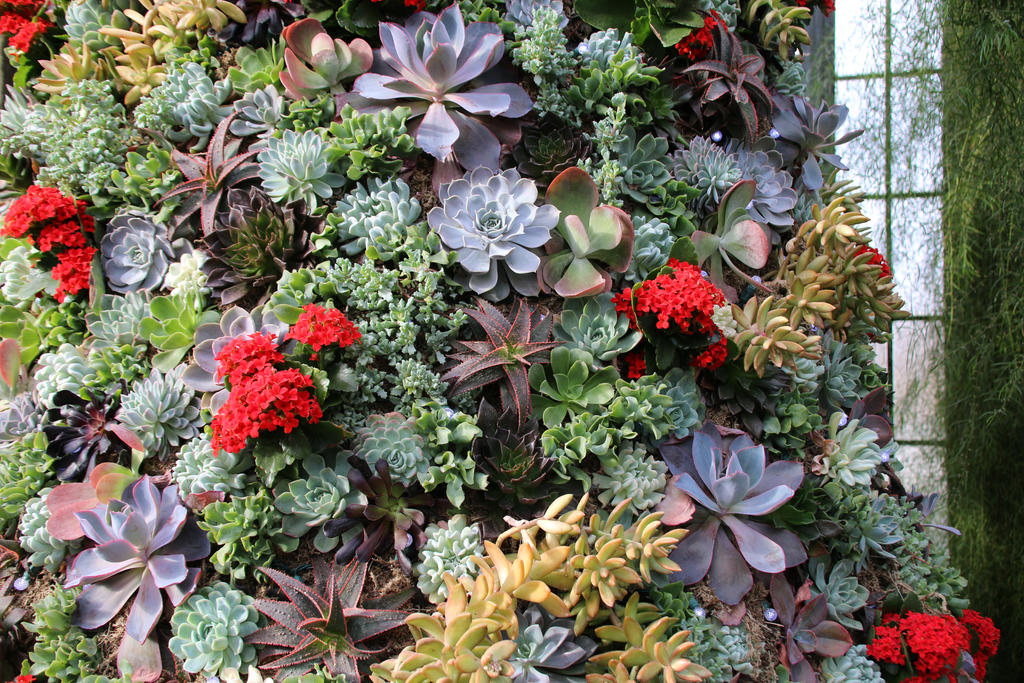 Longwood has a stunning collection of orchids I just had to visit during my stay.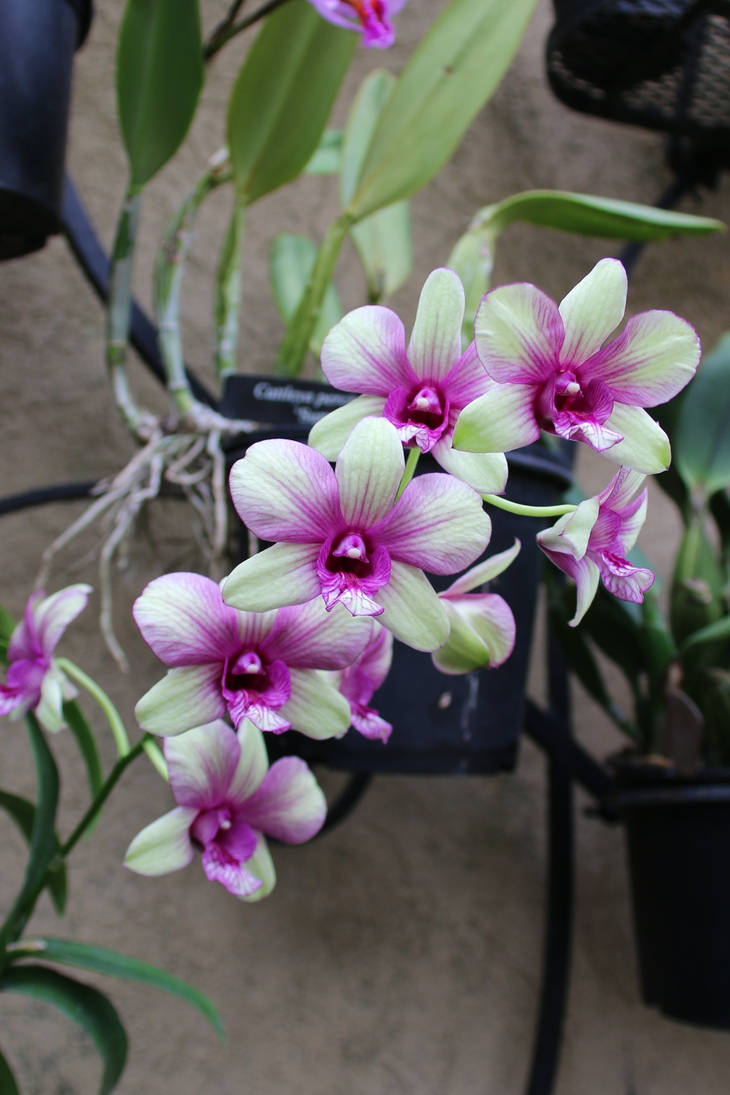 There were several trees decorated by kids, including handmade ornaments! Wow, nice art!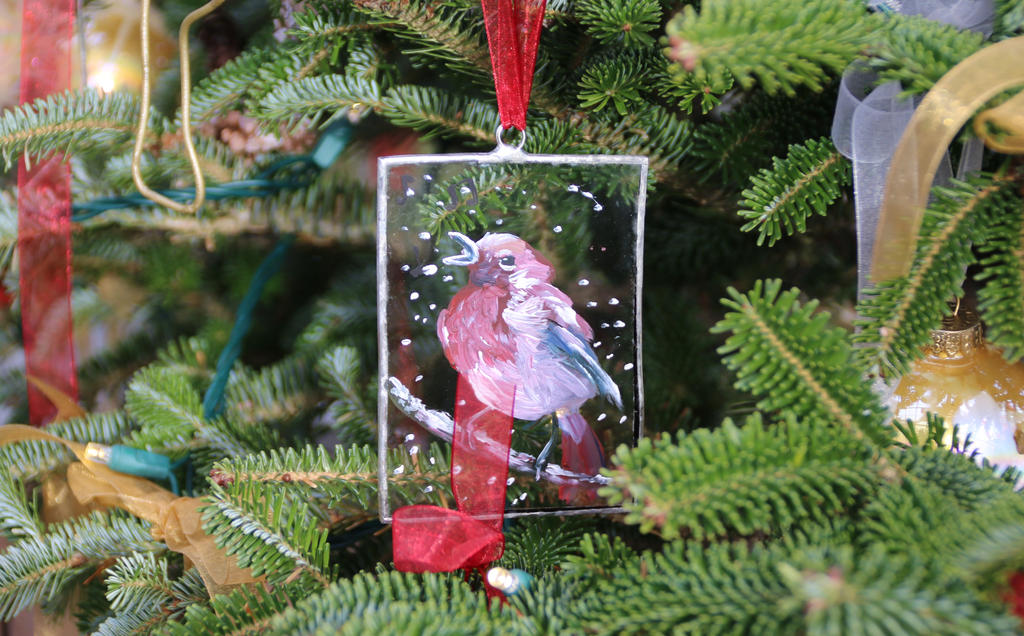 More flowers set against a backdrop of the lovely Christmas trees. I believe these white beauties are lilies if I am not mistaken.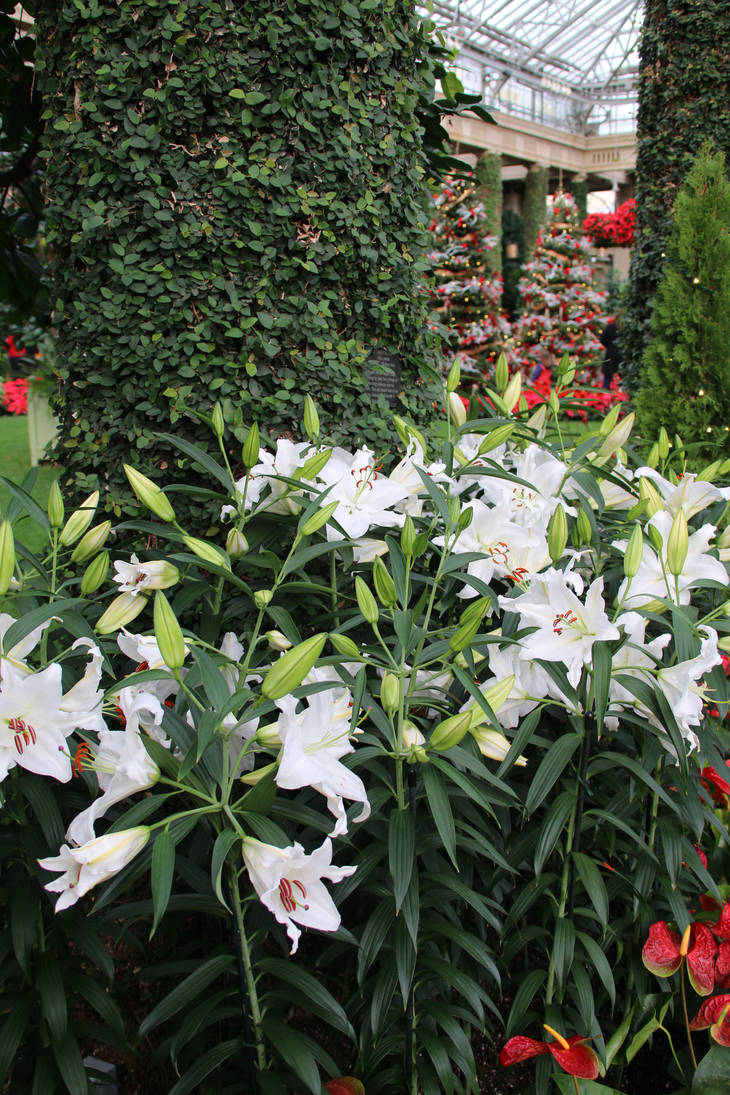 The largest and most breathtaking Christmas tree in the entire Conservatory!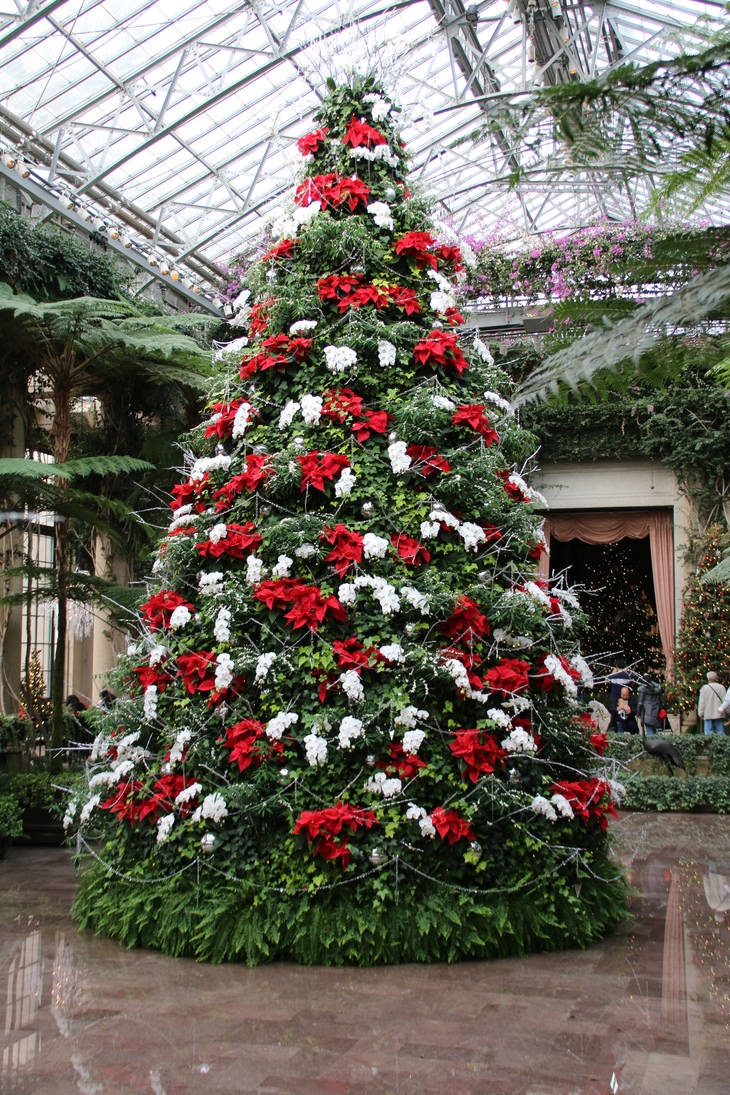 As evening approached, more the lights came on, including this stunner. I am really loving the combo of pale greens
with shimmering gold!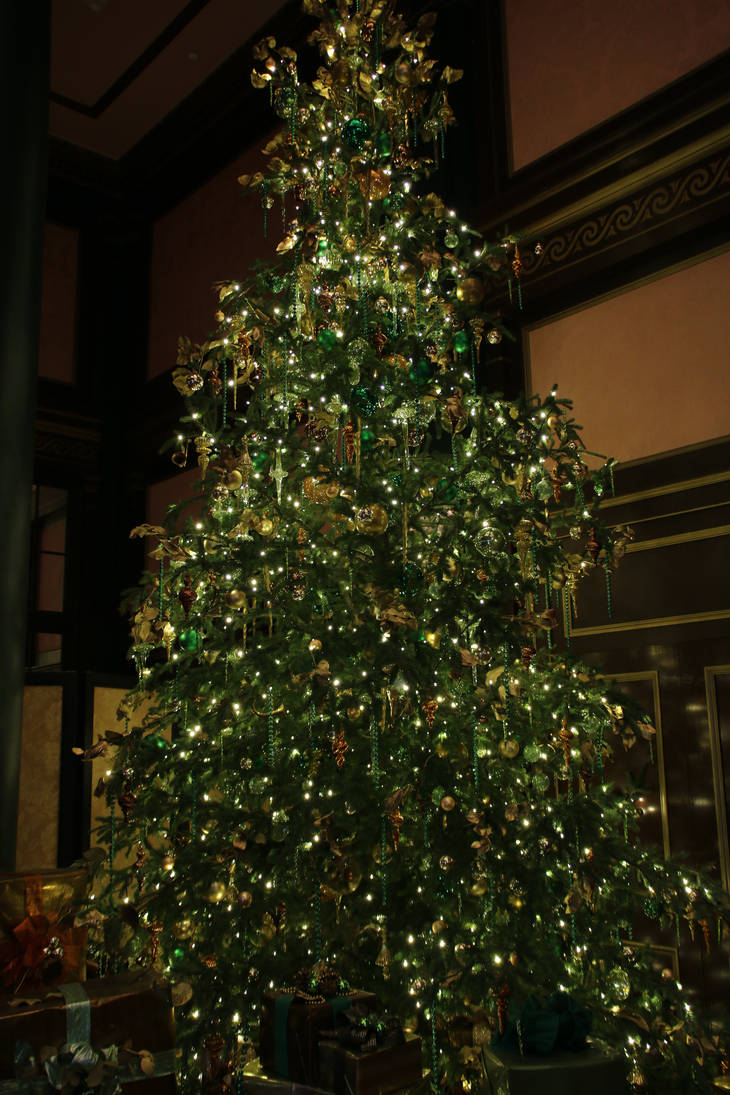 Close-up of that lovely tree.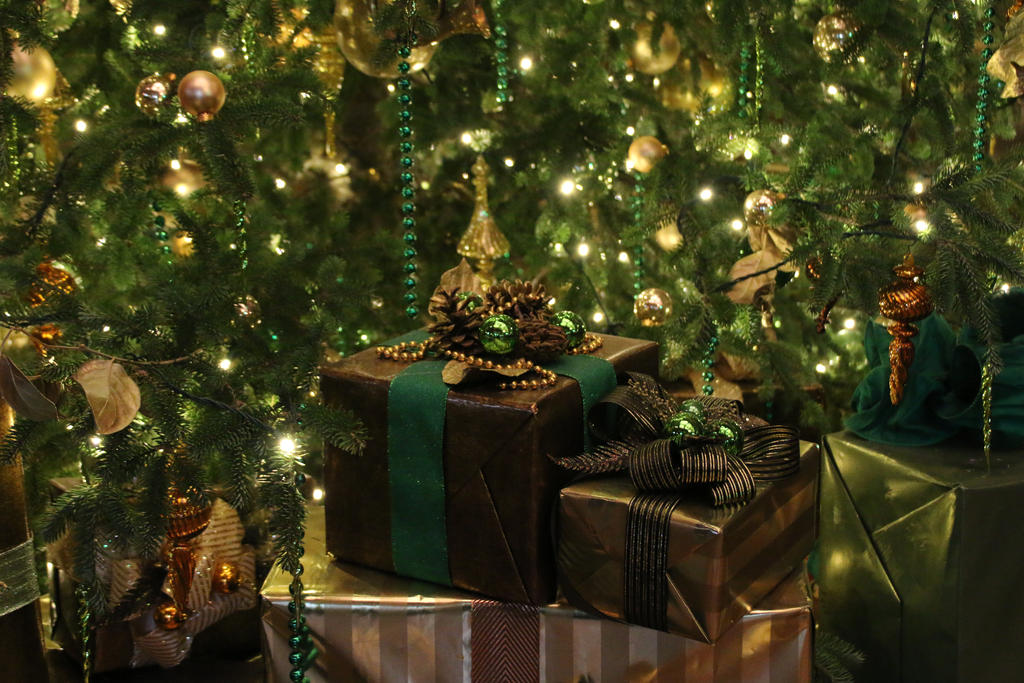 Even the chandeliers were decked out for the holidays.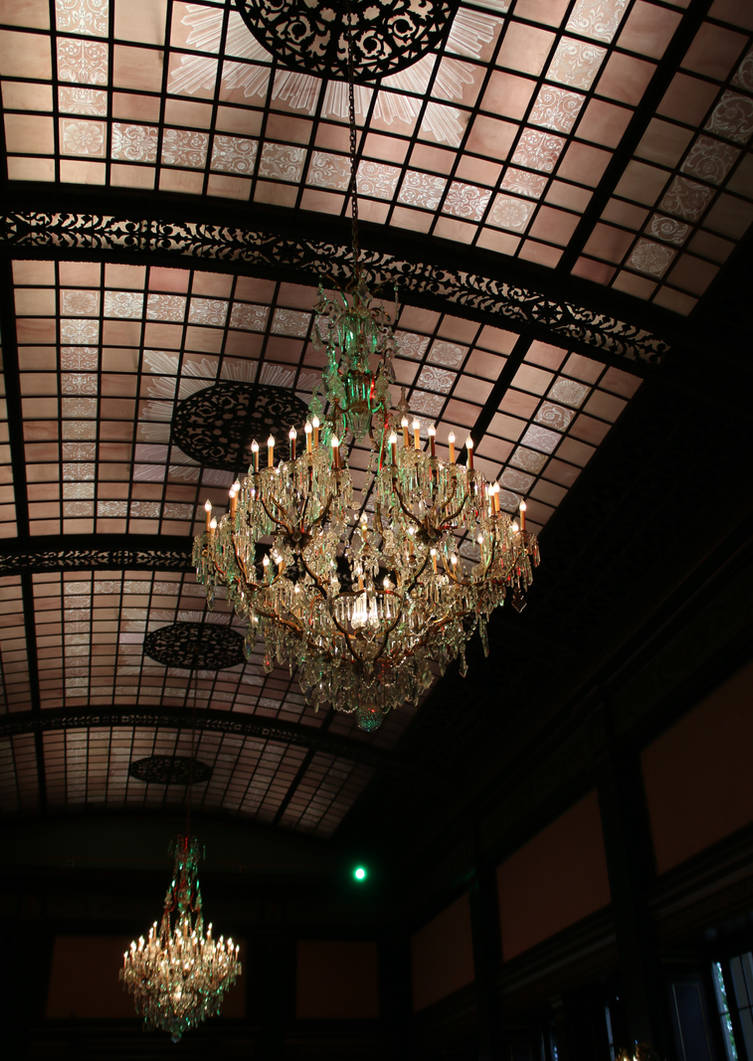 I could live here in a heartbeat!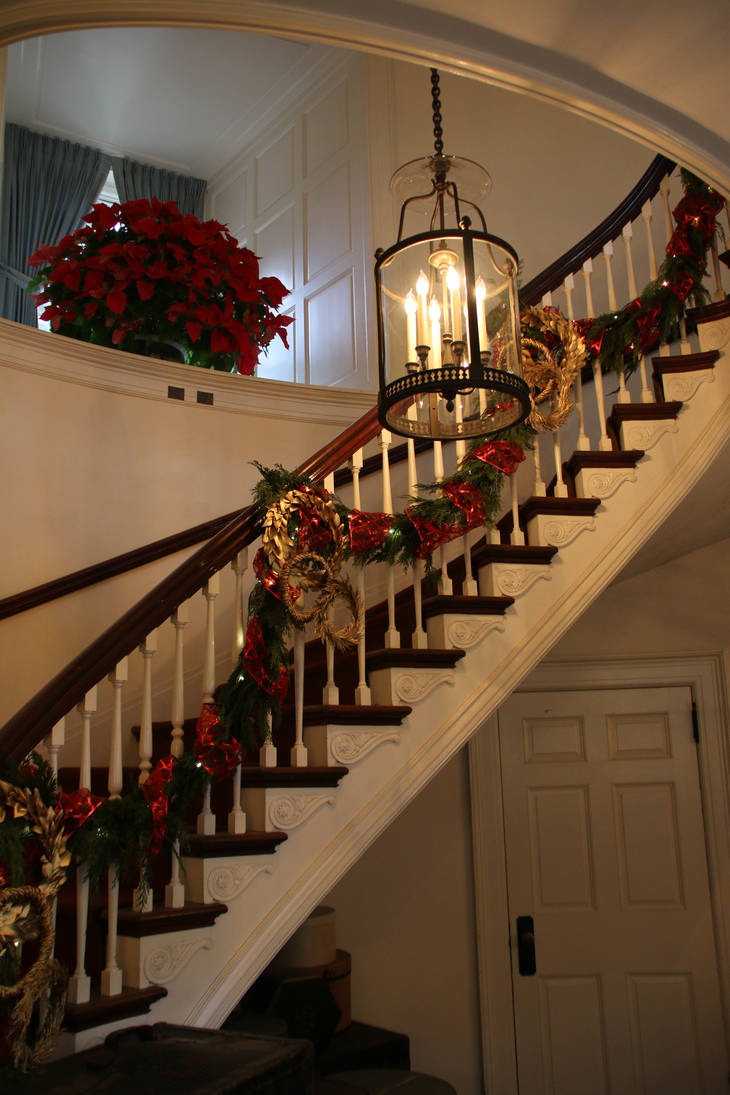 Greens, greens, lovely greens everywhere *_*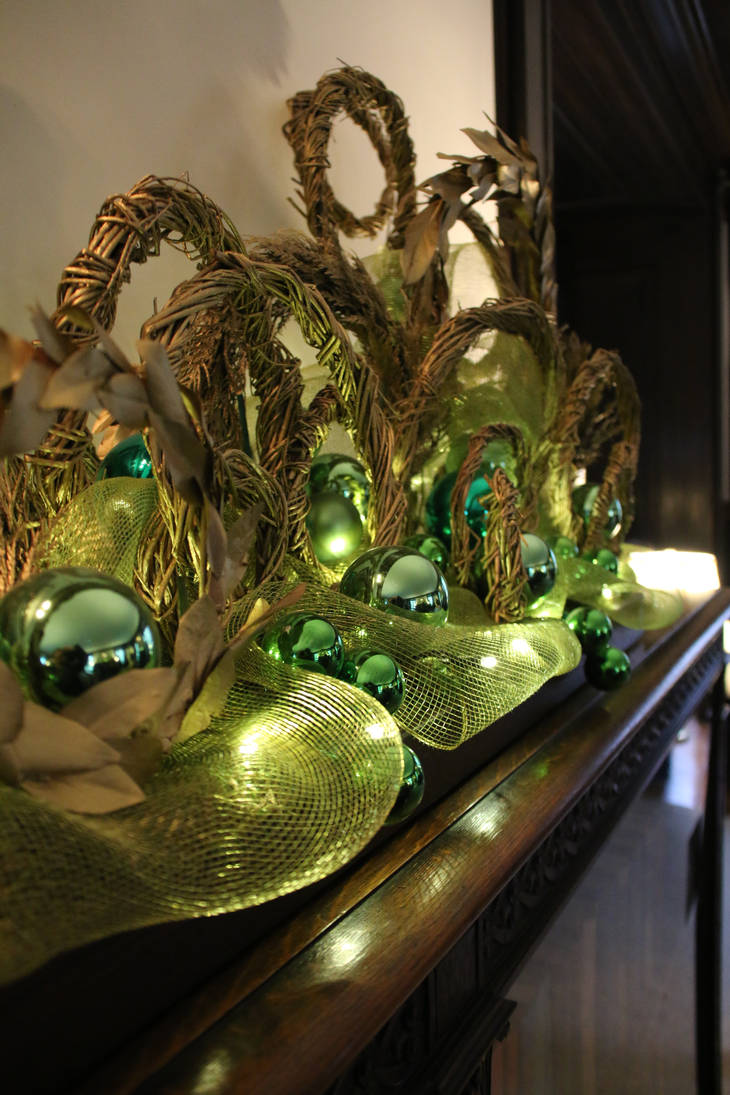 And what is green without the red??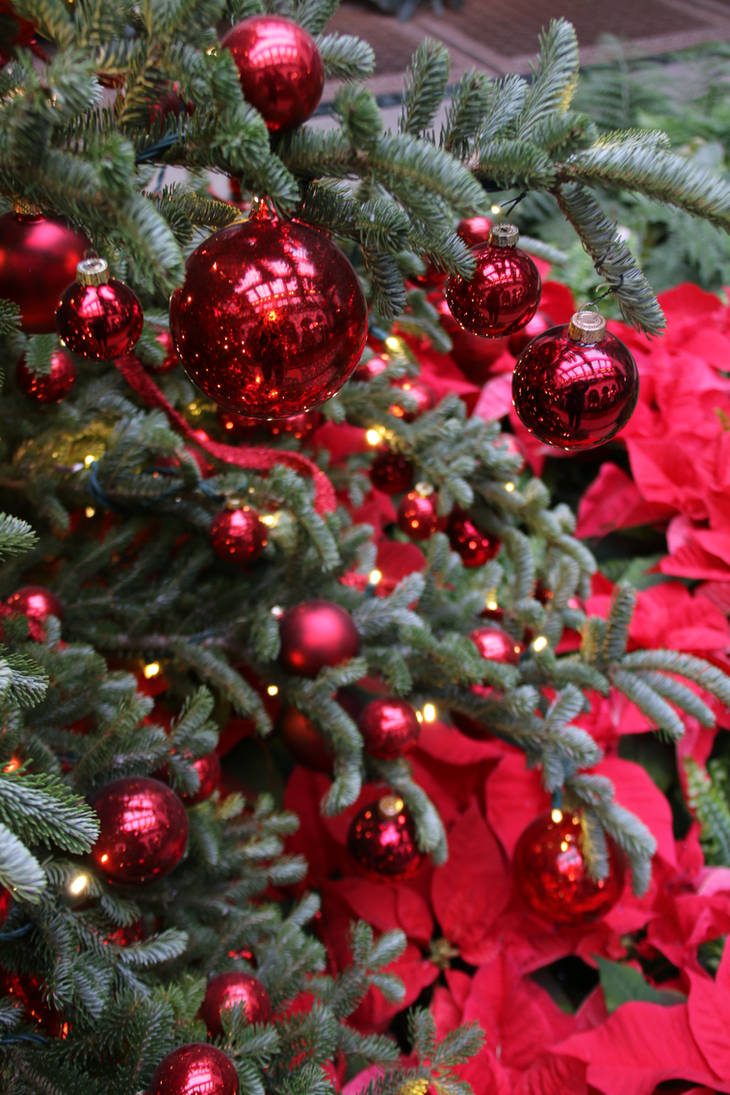 Once evening drew near, the outside displays started to come on! And they were spectacular!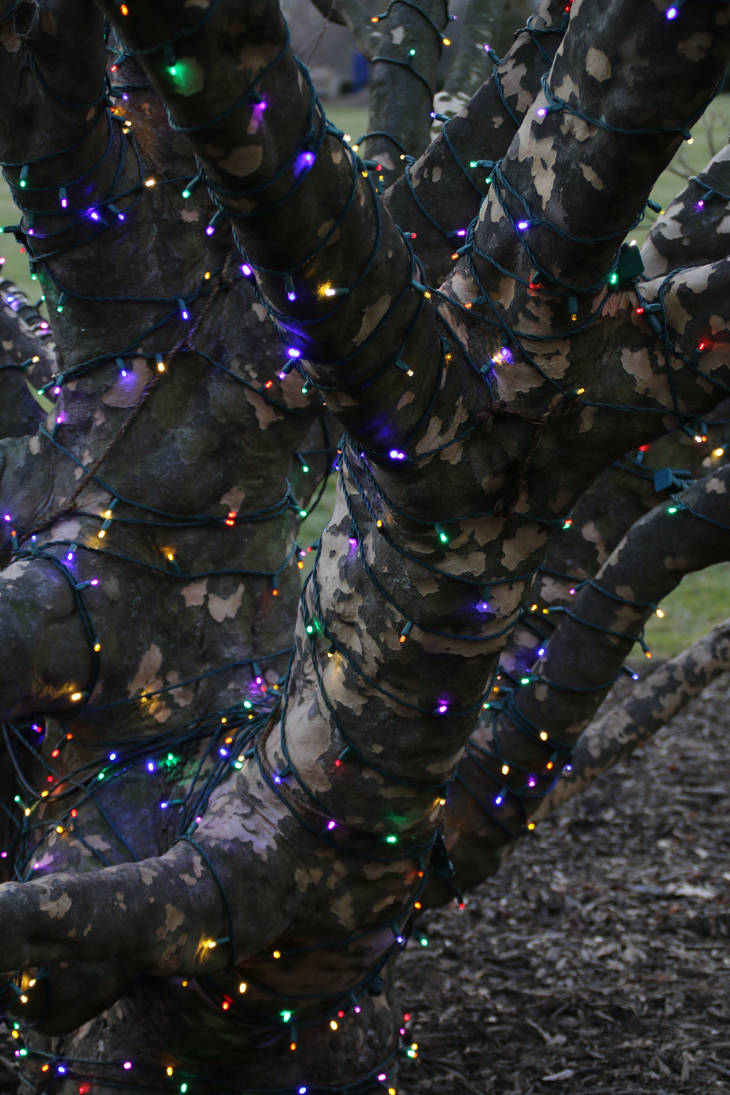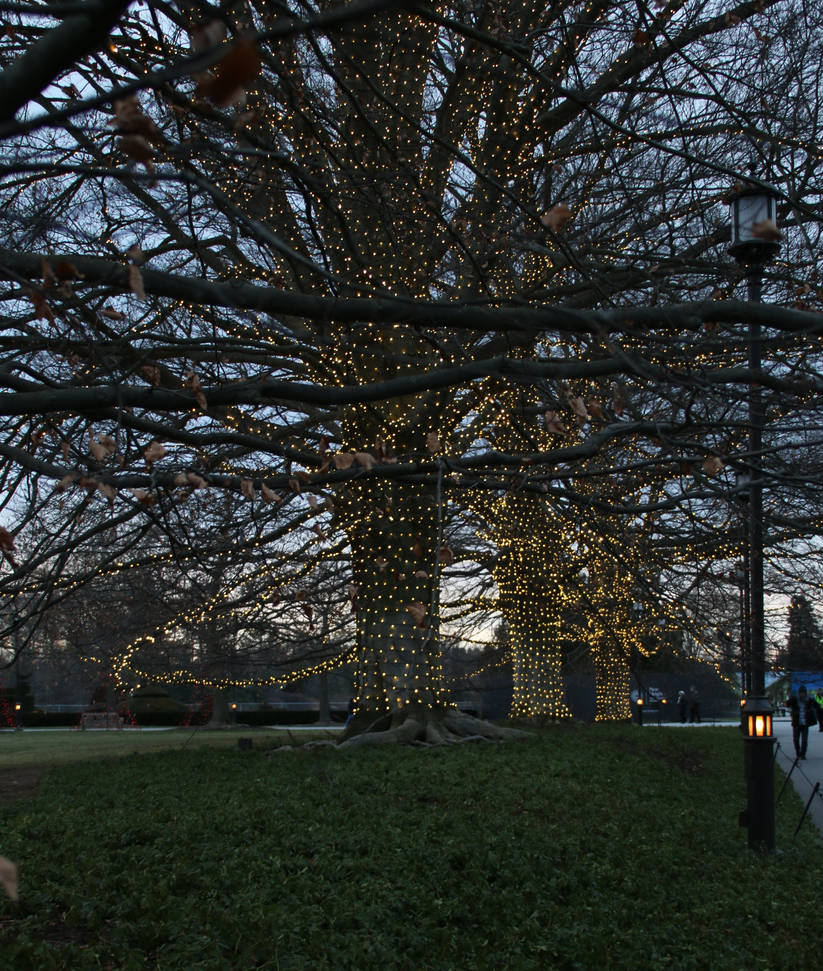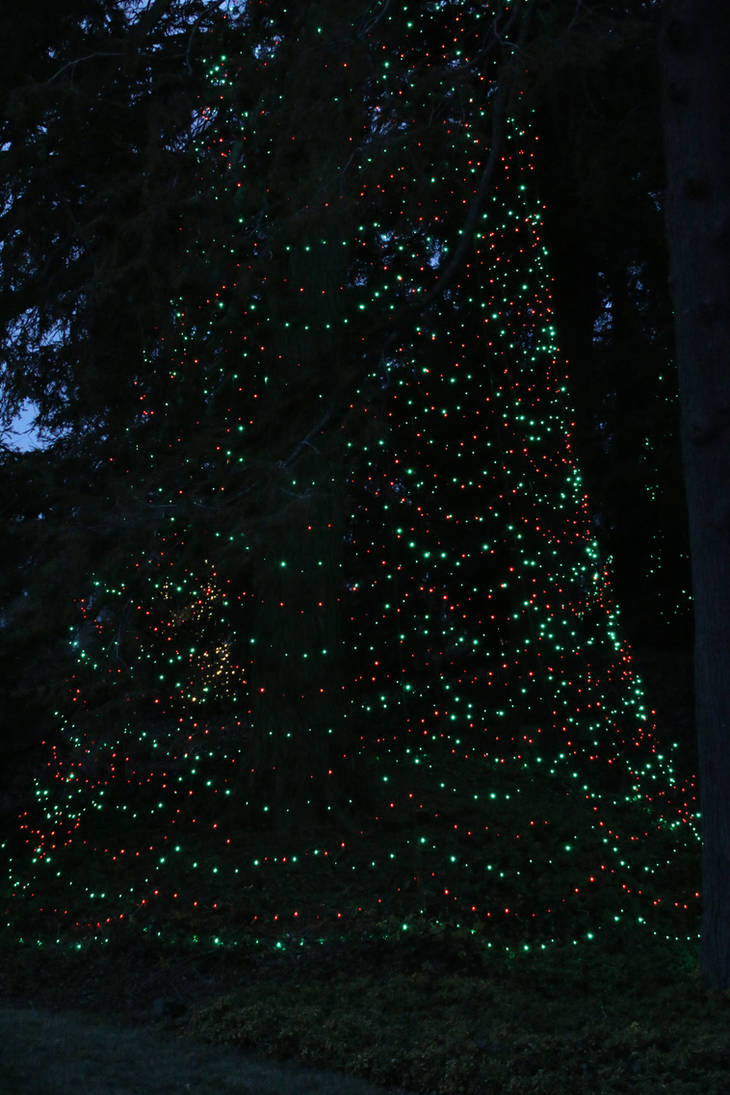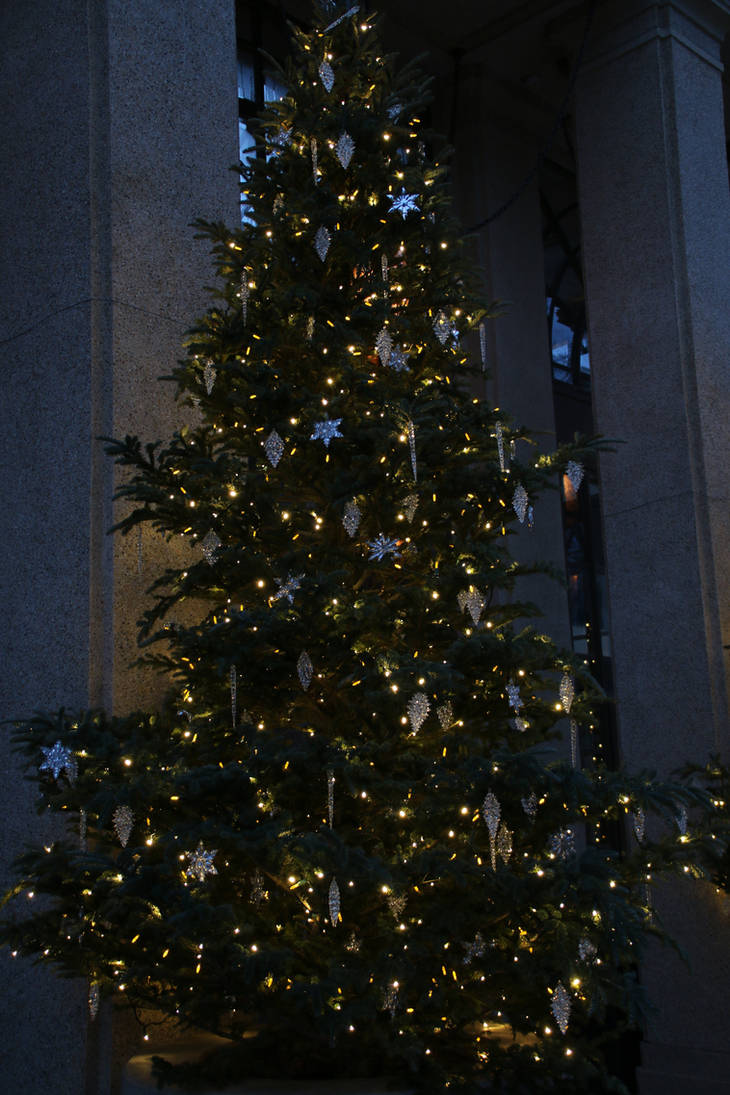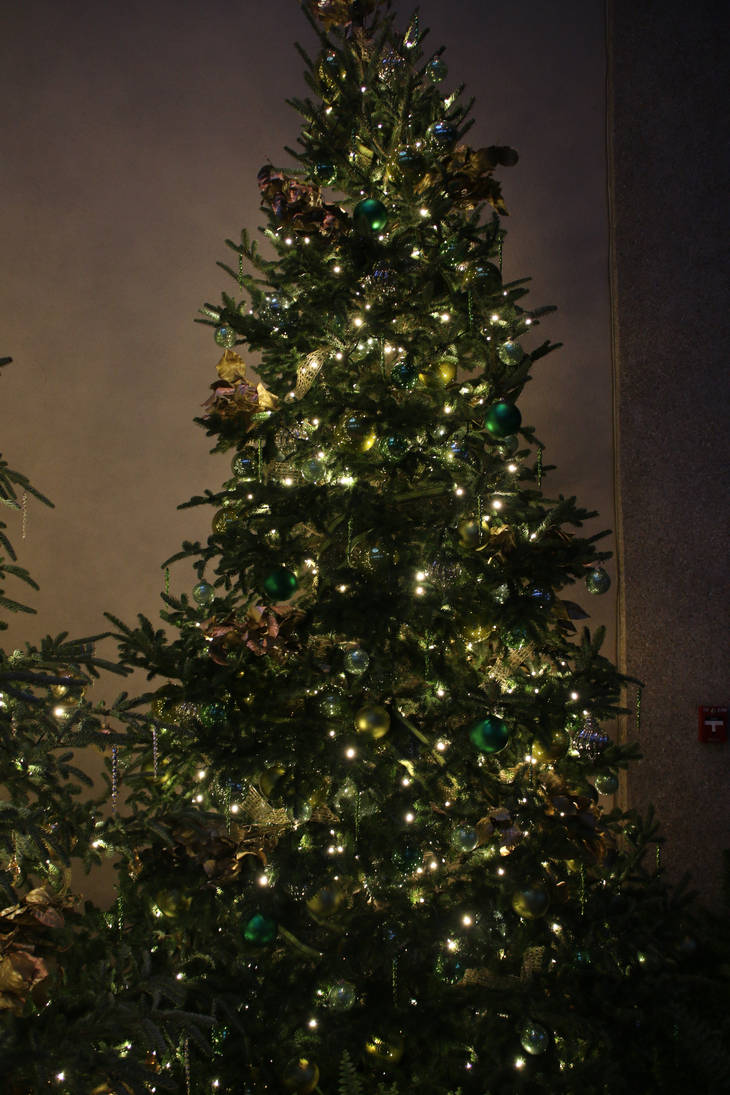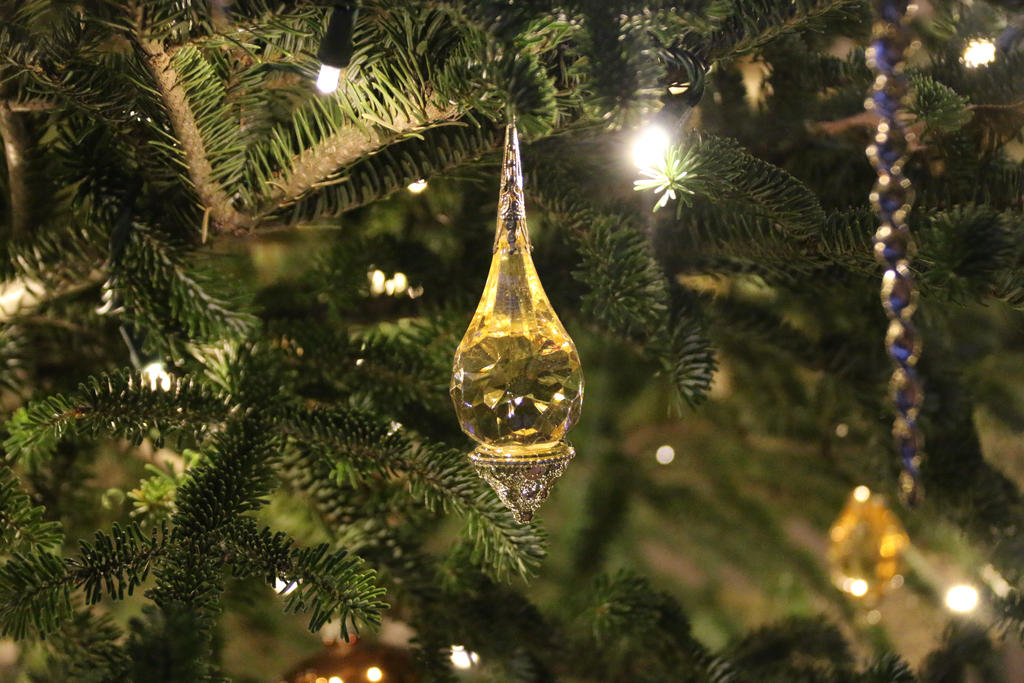 One of my favorite captures when all the lights were on...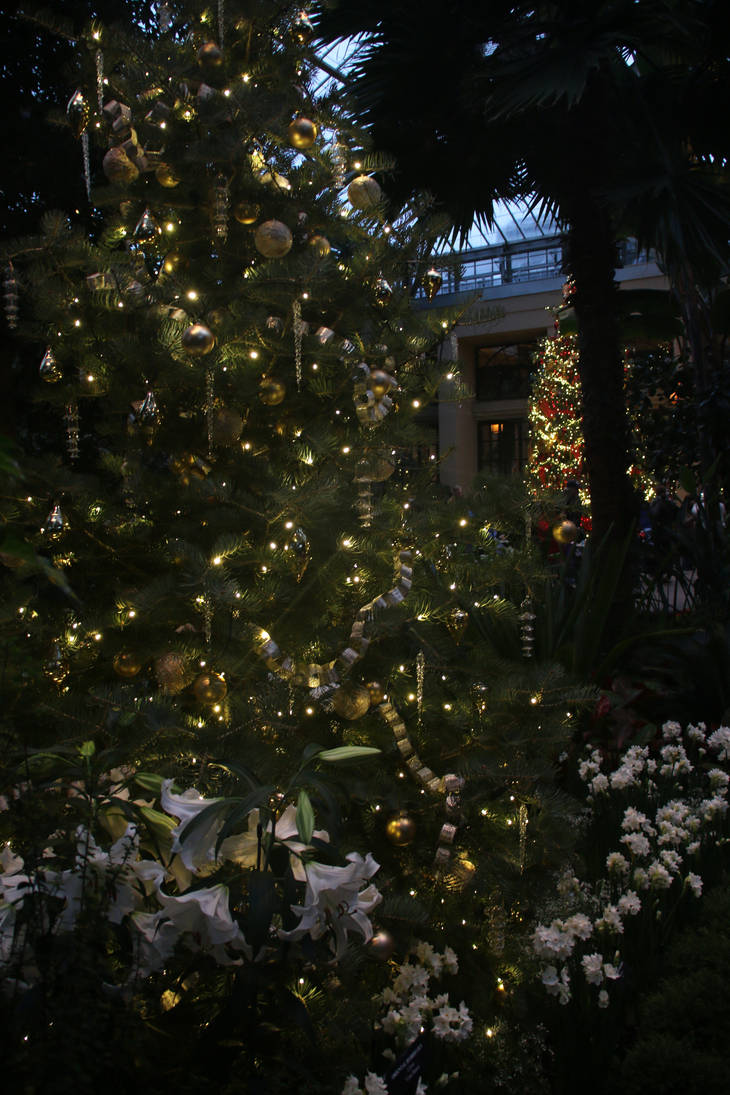 Neat effect caused by some fog on the lens! XD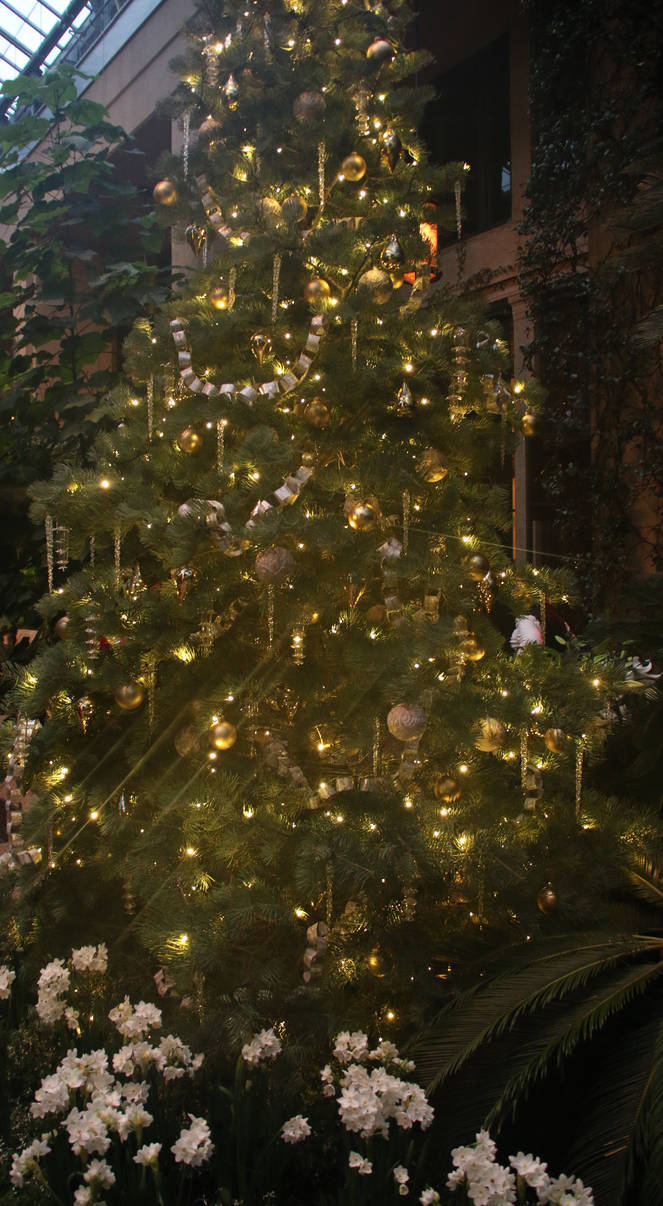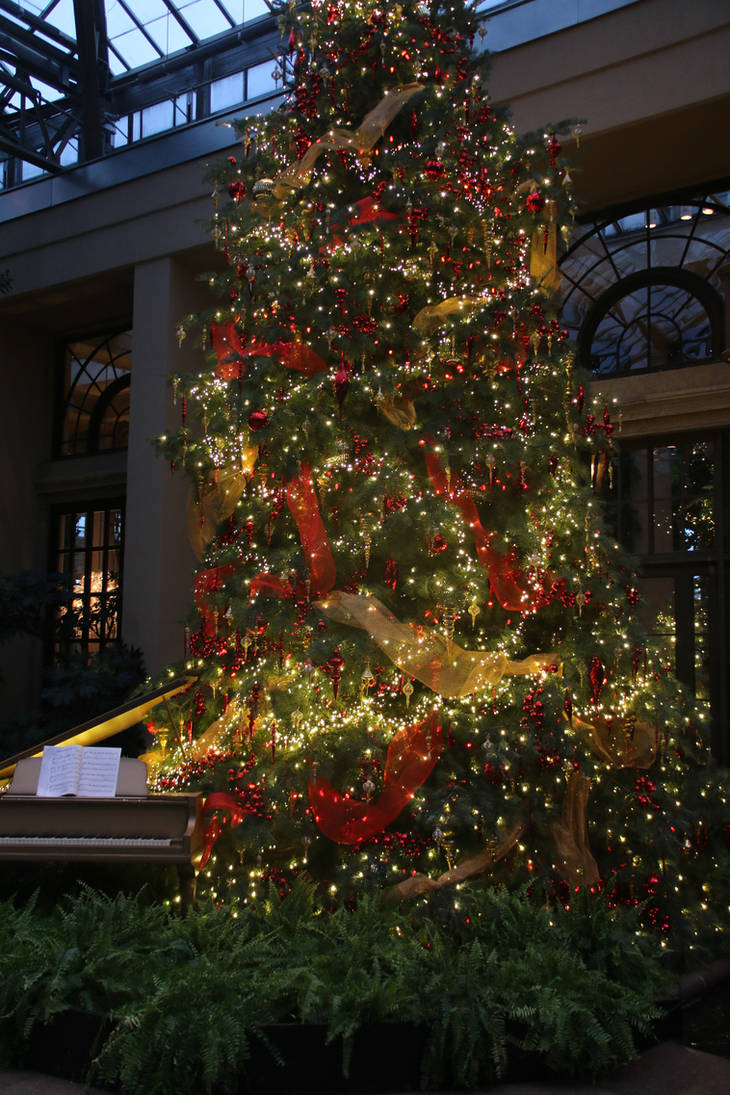 *_* The rose tree,now all lit up and glimmering red and gold!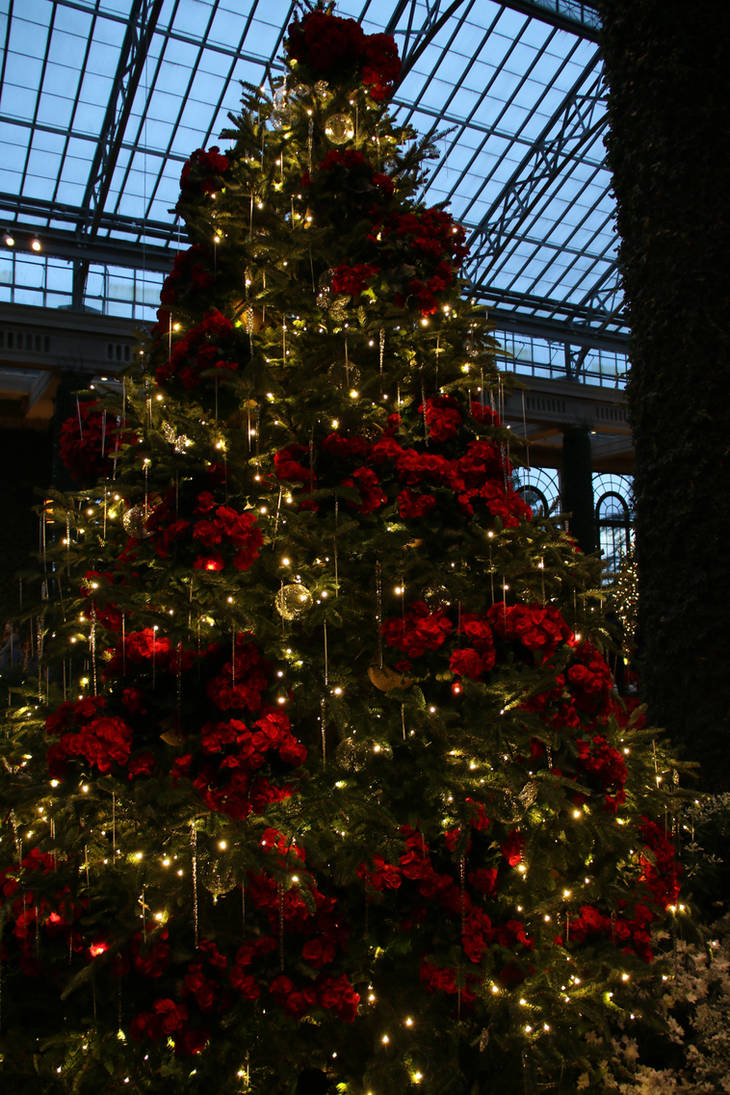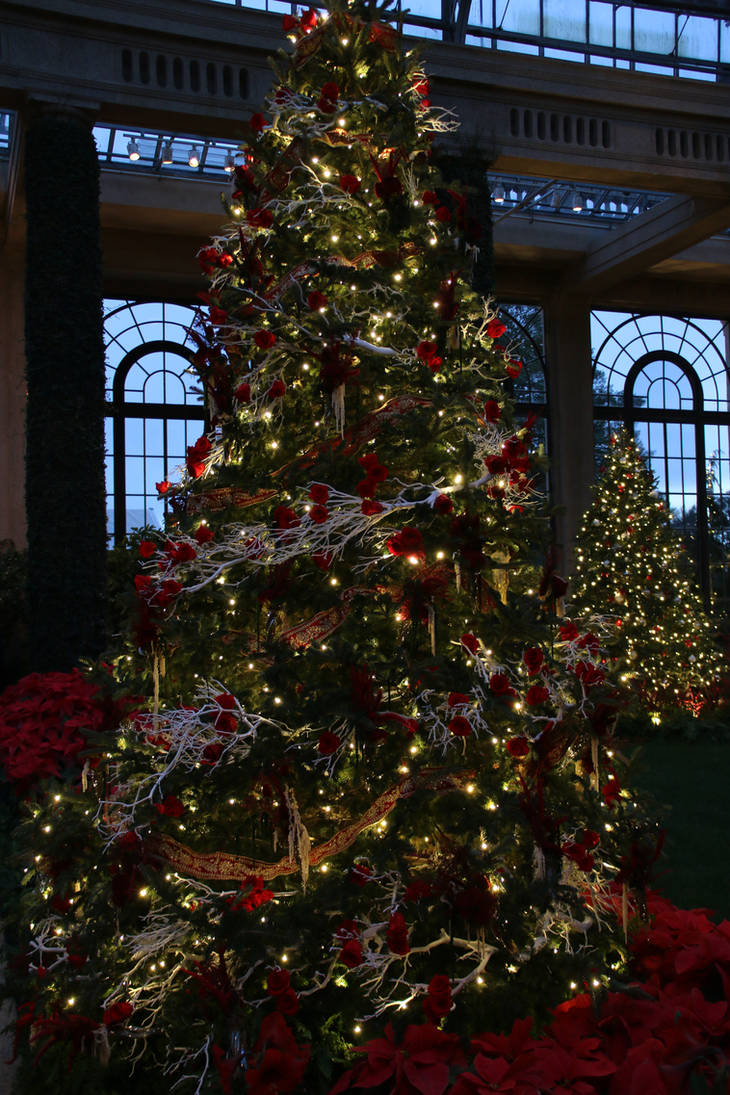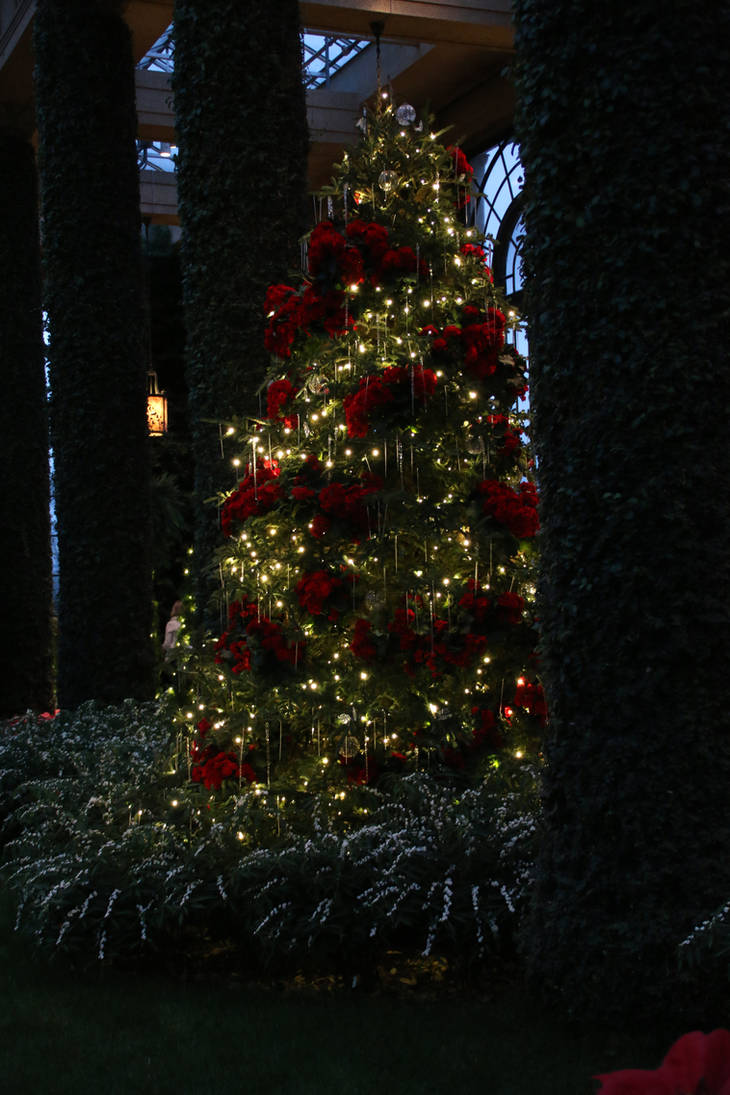 This final shot was outside with a very cool and unusual windchime tree that kept "singing" every time the breeze came by!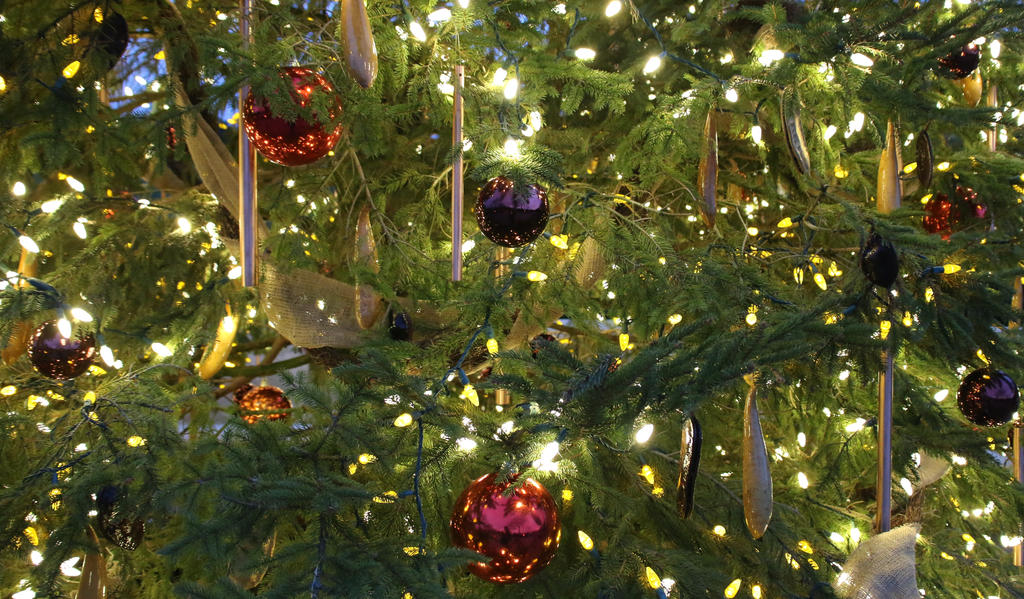 End!