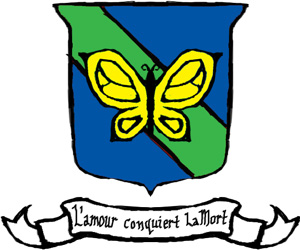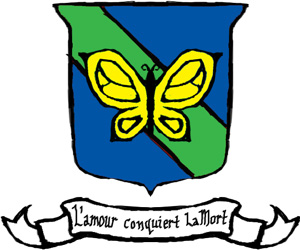 Watch
The coat of arms and personal motto of a character in a RPG.


Love (and butterflies) conquers evil?
Reply

Pretty much.

The character's a French noblewoman who faked her own death, and spends most of her time pretending to be a French nobleman in order to be with her lady love.

The butterfly symbolizes the metamorphosis from female to male, and also from one 'life' to another through death.
Reply

Reply