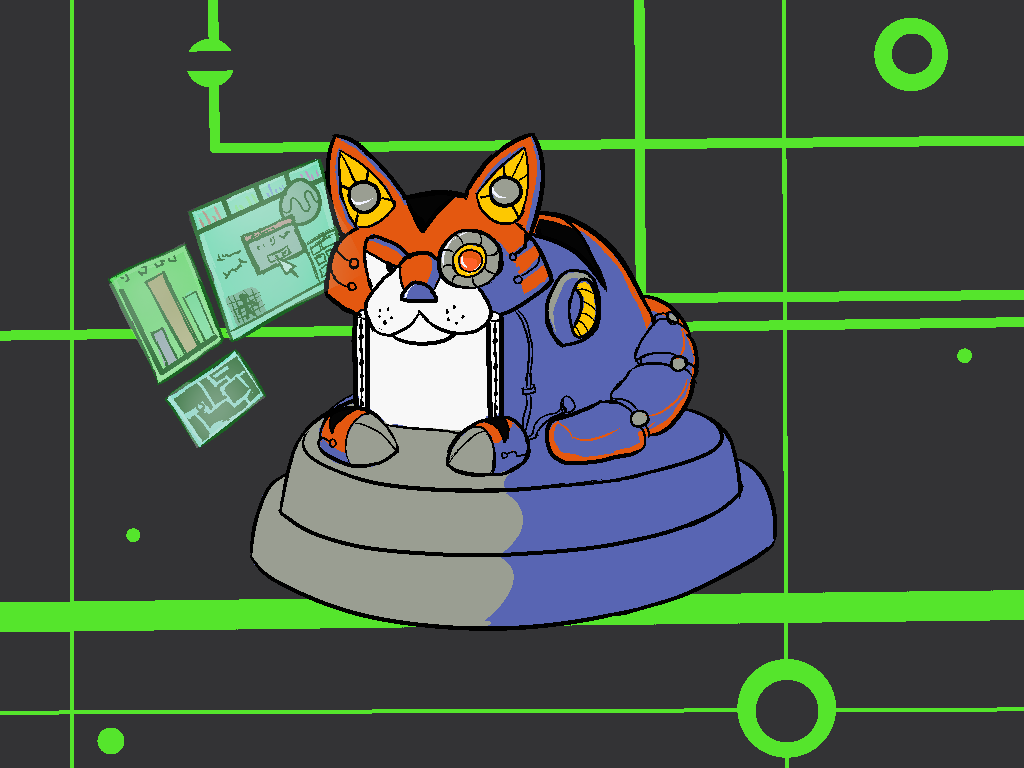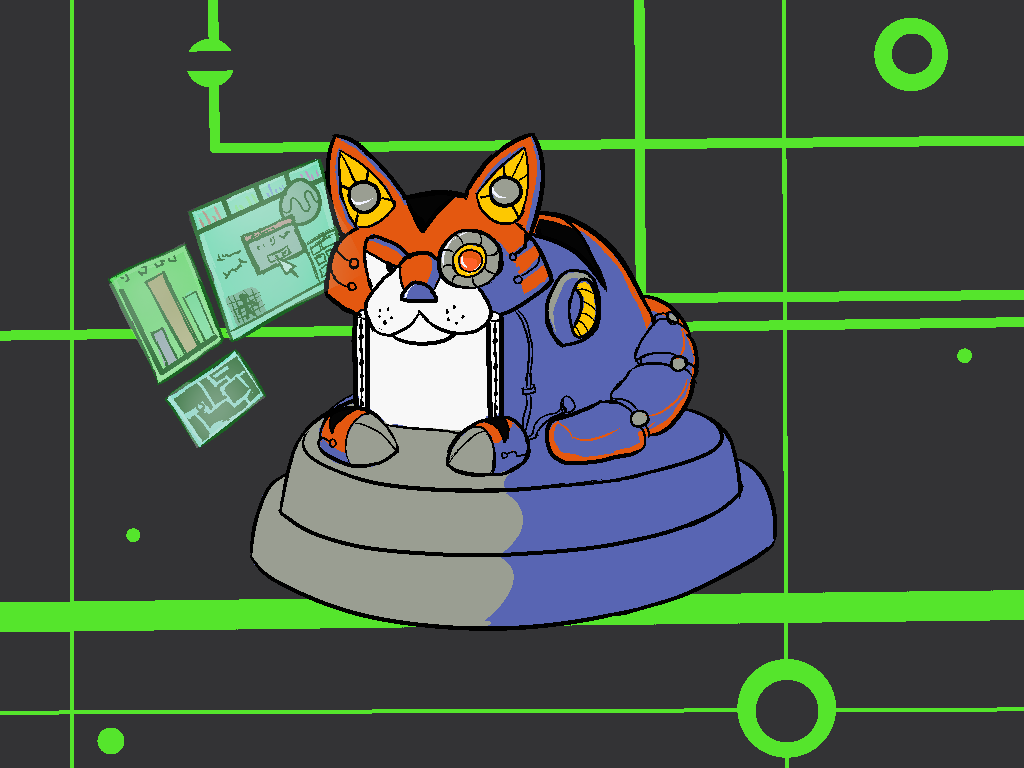 Watch
A redesign of a Megaman enemy, Tama is now a fully fledged security bot for crowded areas like Malls. It has access to cameras, issues directions to guard bots and takes care of any reports that come in. Its front claws are altered to dual mice for quick management of multiple screens, it's ears wired to receive signals of distress from guards/civilians and cheek speakers to issue commands over an inbuilt intercom.

They usually hole themselves away in the security room to monitor in peace. That said, if needed TamaGotchu will take part in any dangerous situation: The lower mouth is attached to the chest panel, which slides down to reveal a crowd control yarn cannon, designed to wind offenders.

Their programming is mini-maverick in true cat style; TamaGotchu only play to what's in their own interests i.e. pure, smooth control of their areas and all the breaks they need. This results in a frightening shutdown if any rule breakers would oppose the regime, including the ramping up of their yarn cannons to instill obedience. What's a couple ribs in the grand scheme of law enforcement?

I had a lot of fun with this, mecha-cat on a roomba, what's not to love??

thats really well done!
umm just wondering if you know me, its __D_r_a_g_o_n___
Reply