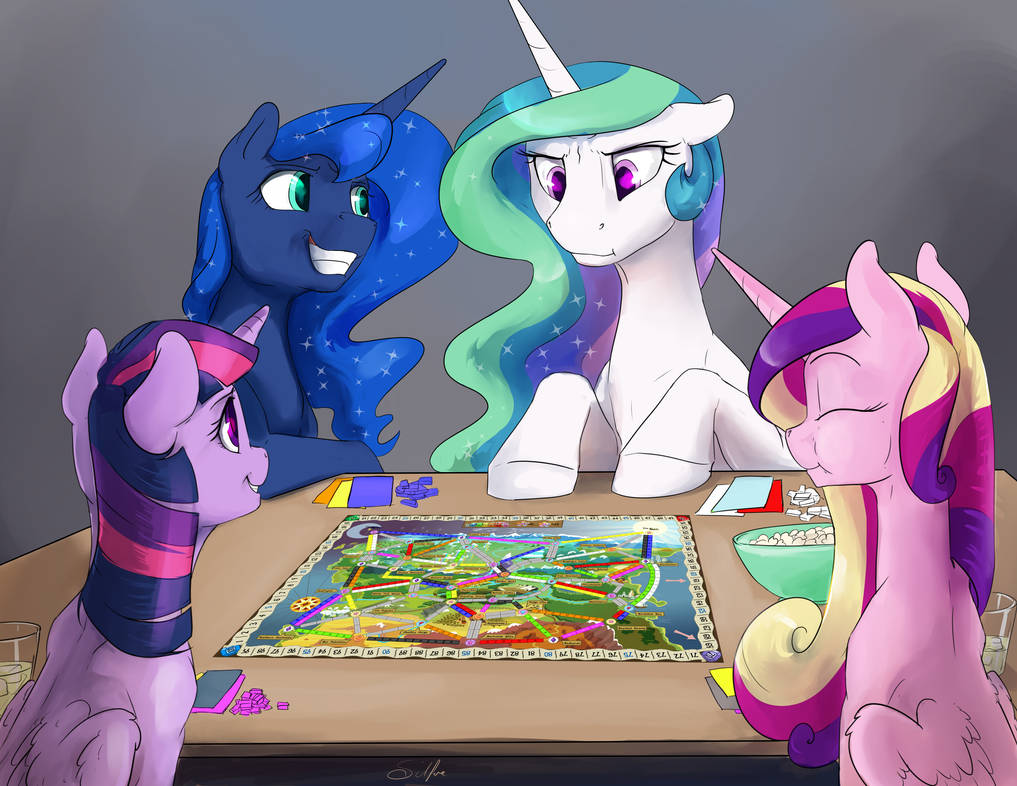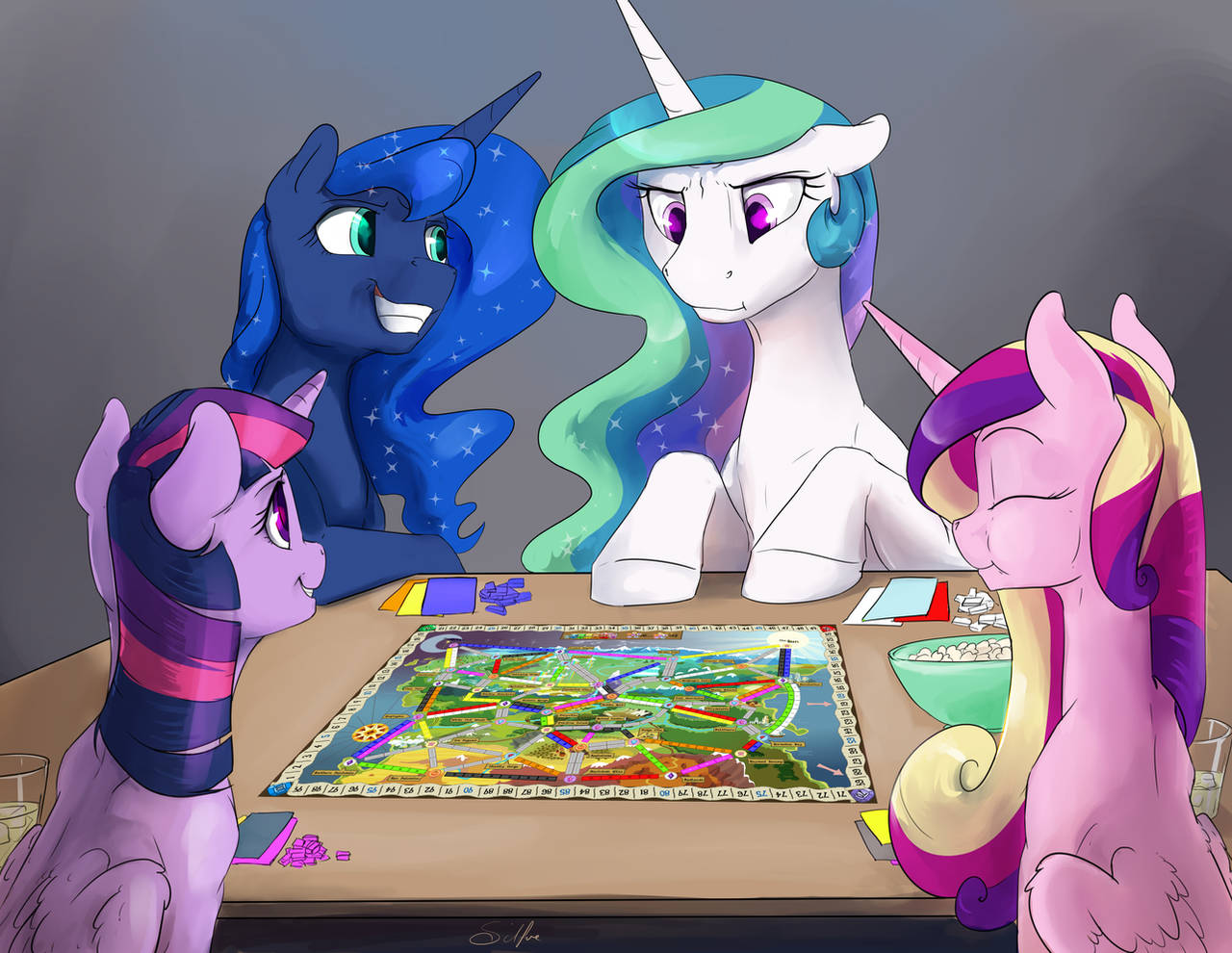 Watch
Patron's description:
Luna: "Well Tia, I don't want to say 'I told you...'"
Twilight: "...you so too want to say it!"
They all tried to warn Celestia that Cadance was going to cut off her route. She's a little miffed it actually happened.
The game they're playing is the Equestrian map variant of Ticket to Ride, the patron's choice. I pulled the map from
vikingpony.com/ttr/
where you can get the map and play it yourself!
The owner of this deviation has disabled comments.