Moving is expensive. Who knew?
Basic Info:
Commissions to paid in full via Paypal before I start work. The prices are in USD.

Contact me via email at silfoe45@gmail.com. I check that way more often than DeviantArt or Tumblr and it's easier to keep track of.

I'll send you a Paypal invoice once we work out the details.

You will always be shown a rough sketch or two to approve or ask to be modified.

For larger pieces, I'll update you as I go along. You also have every right to bug me if you want an update. I am a forgetful person so you'd likely be helping us both out.
Due to no private work area, I'm not taking NSFW coms for now.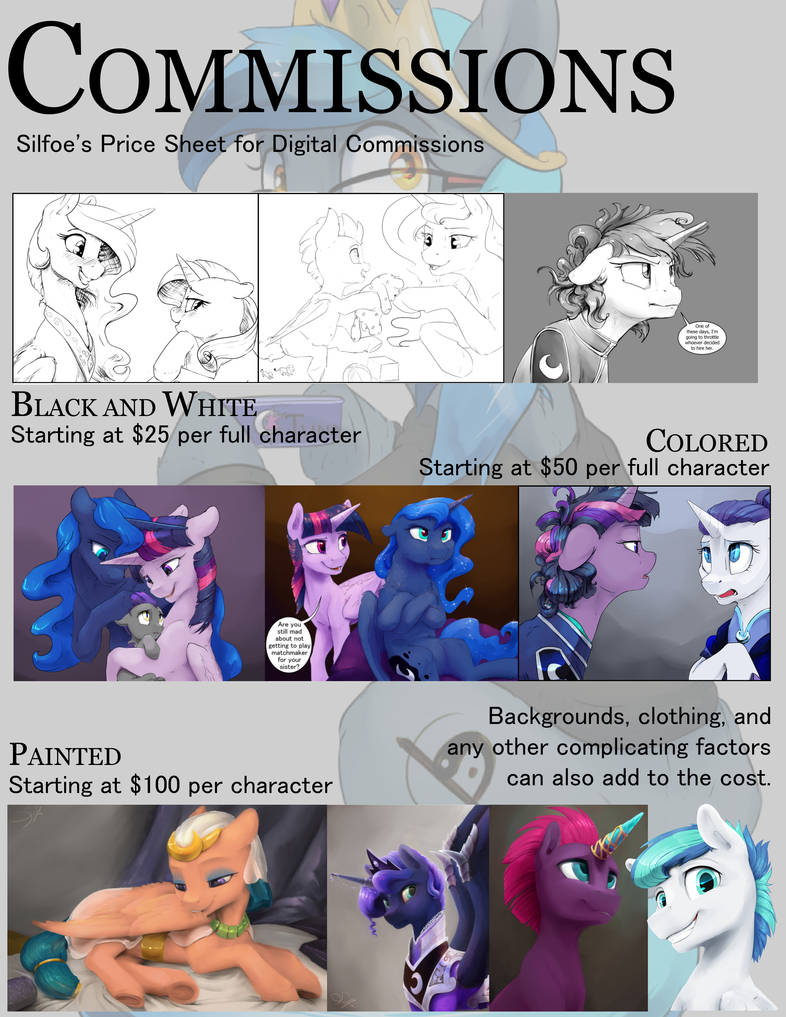 SLOT 1: CLOSED
SLOT 2: CLOSED
SLOT 3: CLOSED
SLOT 4: CLOSED