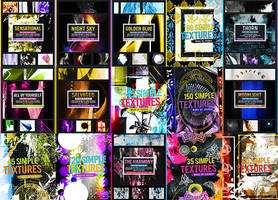 All Premium Content
Buy this to gain an ALL-TIME (not monthly) access to all premium resources packs I create (through Google Drive). As a subscriber you can also suggest what kind of resources you would like me to upload. Once you purchase, DM me for further info. NOTE: Reuploading and sharing premium content with others is strictly prohibited!
---

Description
Made entirely in Photoshop.

Rules:

Free for non commercial use.
Except DA prints - those are fine
((If you want to use them off DA for commercial use, talk to me and we'll work something out))

Can be used ANYWHERE, on or off DA

Credit is much appreciated.

Don't use my work for porn or racist or offensive material. (Artistic nude is fine, blood and gore is fine, but racist/sexist/anything-ist or pornographic is NOT fine)

Give me a link to your final picture! I'd love you see what you guys come up with!