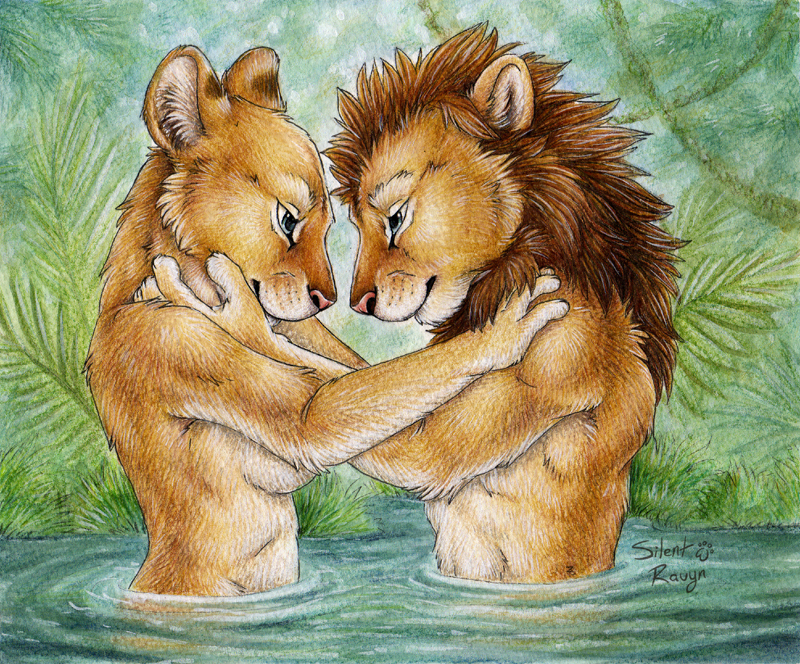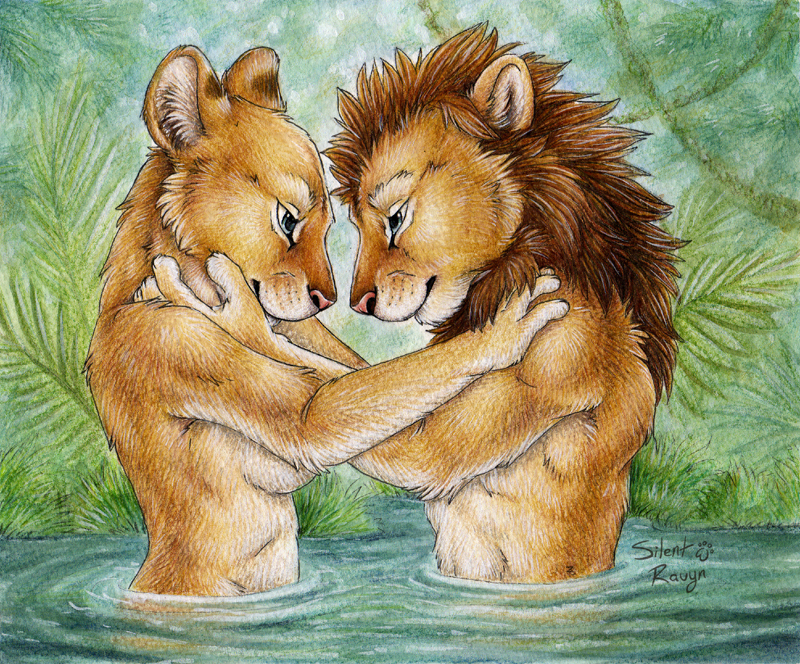 Watch
A tender moment in the jungle between a royal lion and his love. Perhaps a first romance, or maybe their affection is still strong after so many years of partnership.
Another piece for AC, and another attempt at semi-realism. I had a lot of fun with this one, even though I usually have difficulty with multiple characters. I'm a sucker for romantic artworks

This will be my last upload before I leave for Anthrocon! I will have a few pieces there that haven't been uploaded yet, but I will do that as soon as I get back. For those of you going, be sure to stop by my table at G04! See you there!