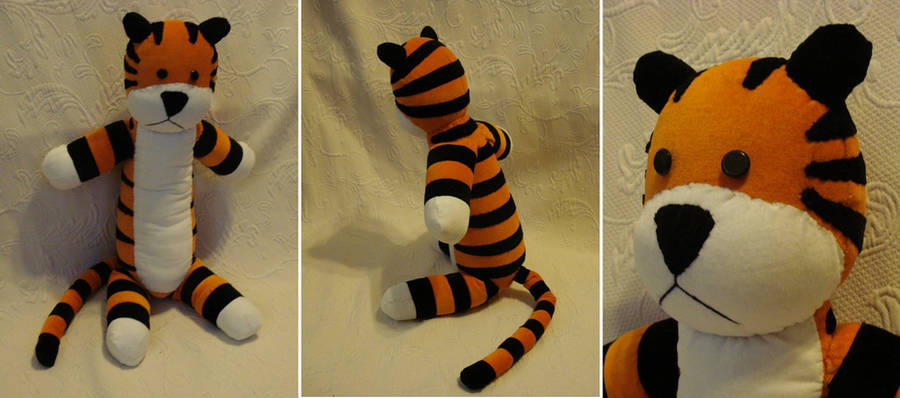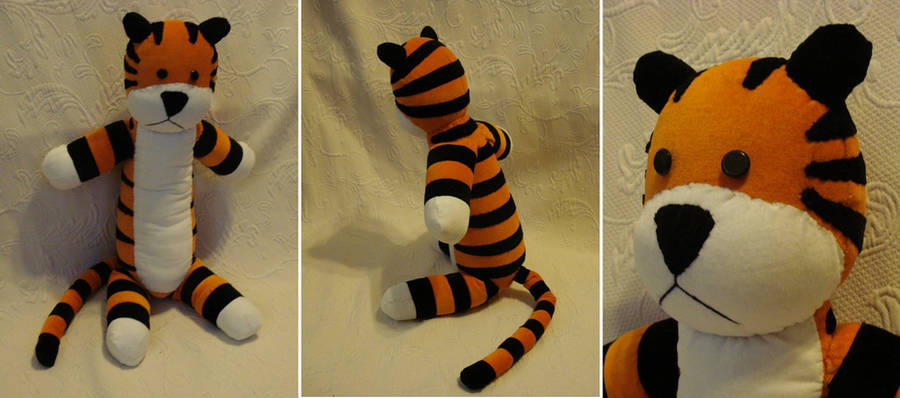 Watch
***
I will not be making any more Hobbes plushes. The requests have gotten out of hand and I just can't make them anymore. I do have the sewing pattern for sale, if you'd like to try making one yourself:
[link]
***
Custom plush based on the stuffed toy version of Hobbes, from Calvin and Hobbes.
Plush is 20 inches tall when sitting, and is made from soft velveteen fabric. All of his stripes are hand sewn, and he has shiny button eyes.
---
Commission info -
[link]
Shop -
[link]