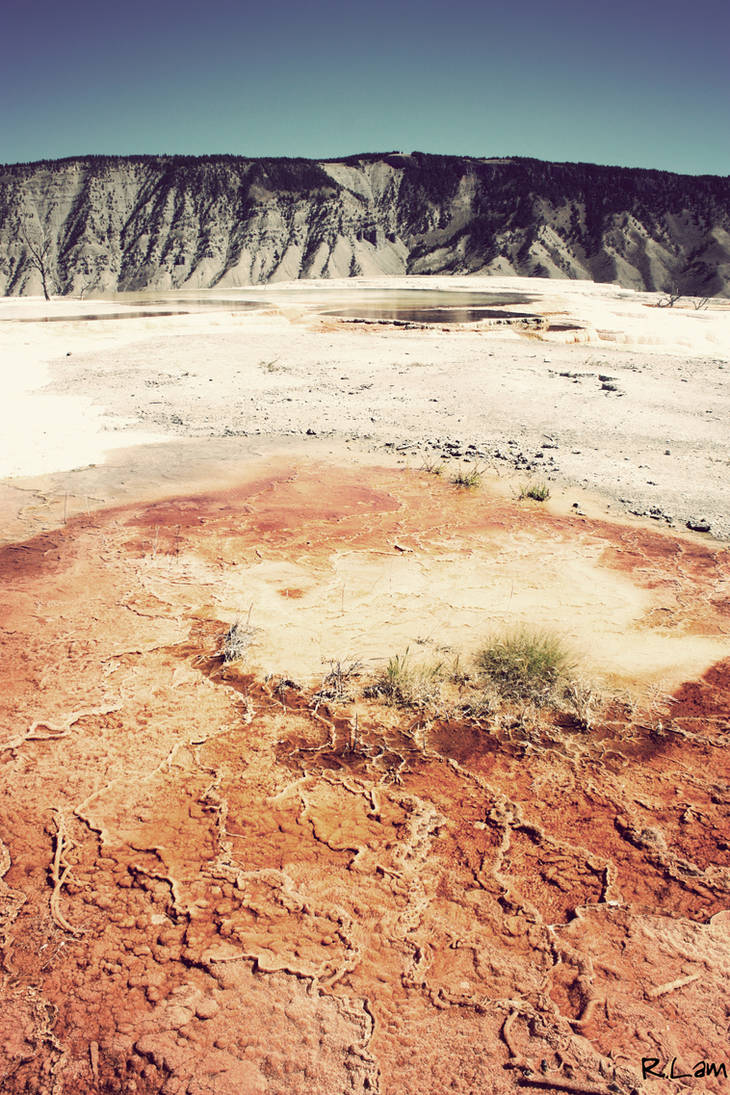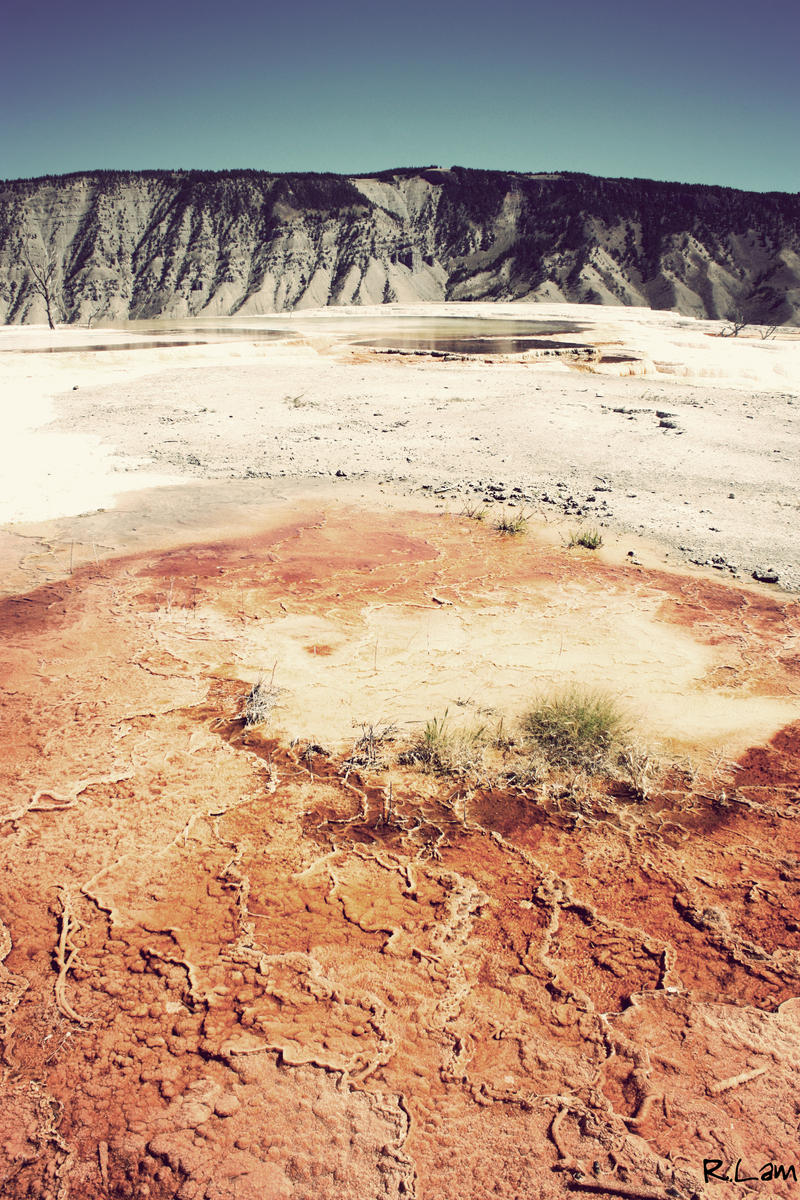 The beautiful dry sand marks are just amazing.
Do you go to the park often, or is this from a group of pictures you took?
The black mountain in the back... wow. I love the angle btw... it's like, looking at the floor but into the distance too.
Great photo all round

Reply

Thanks, these Yellowstone pictures are all from the trip I took this past August. I'd love to go again, though. If only it weren't so far away!
Reply