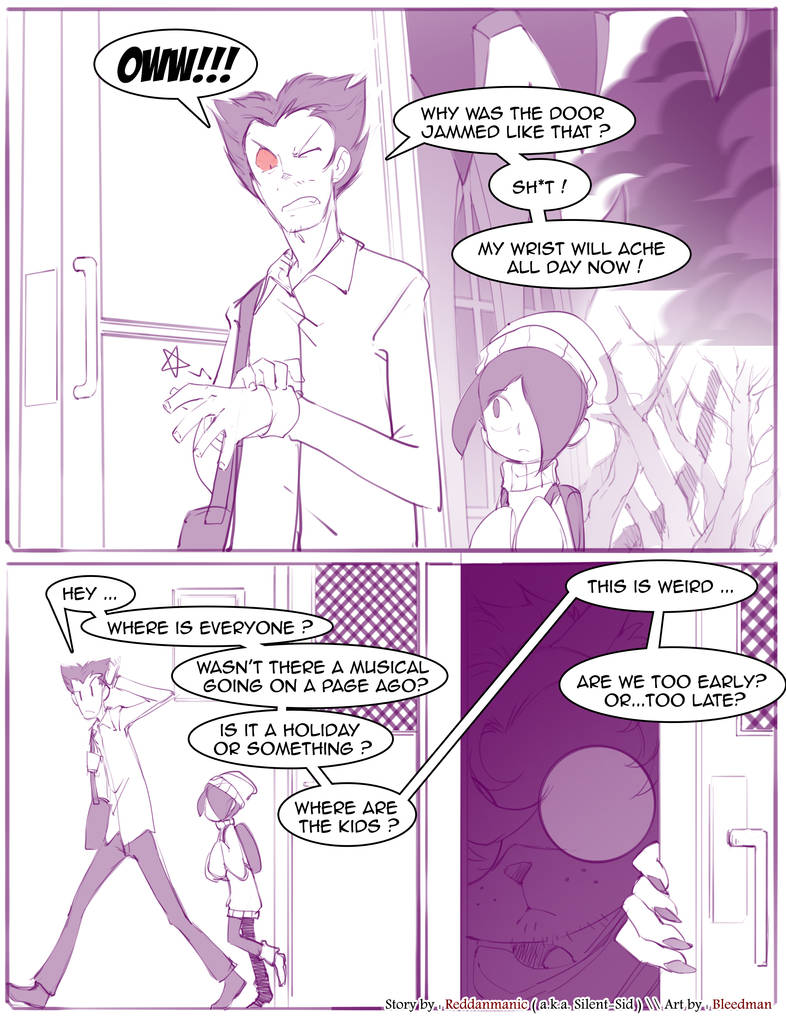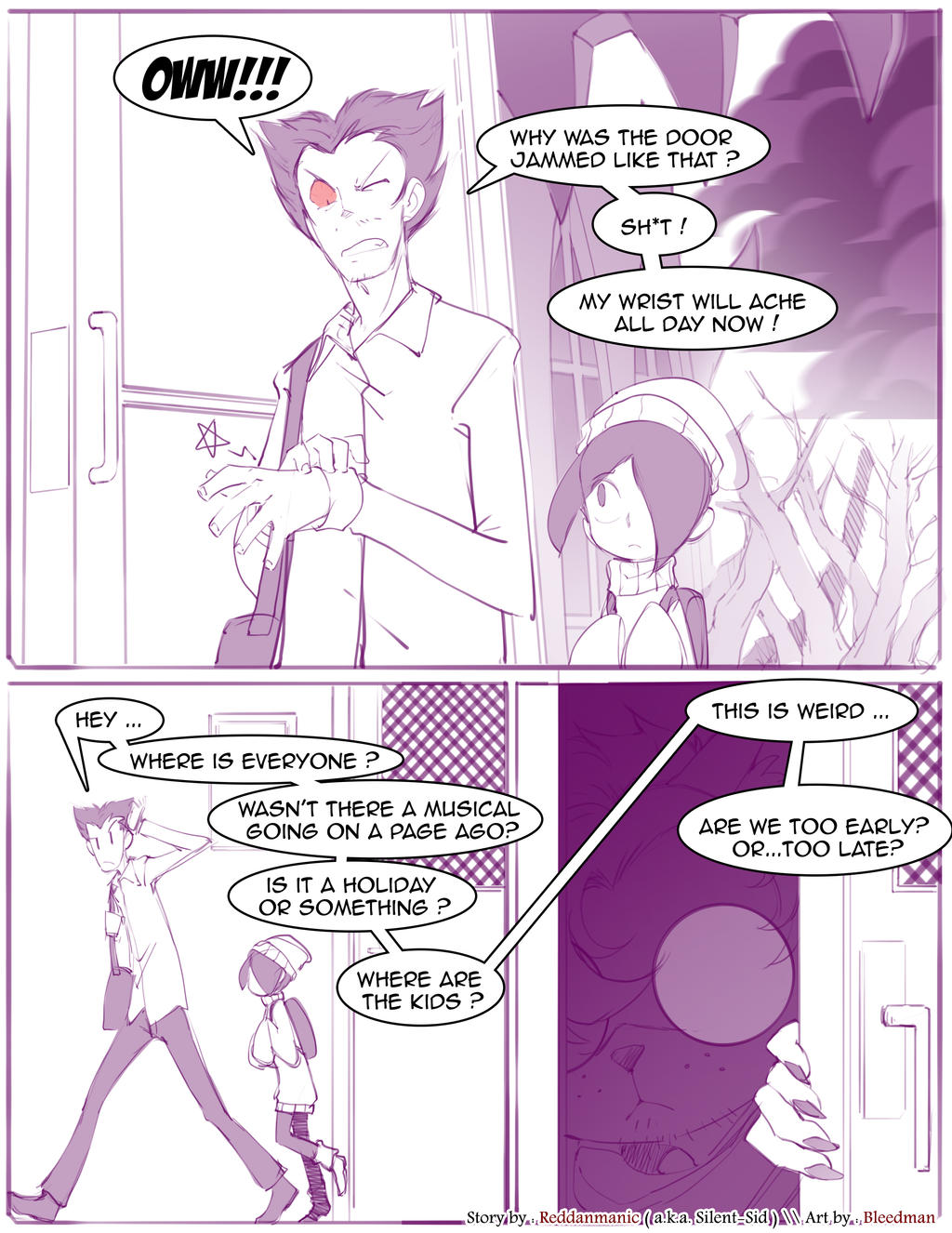 Graywood High comic
Story By : Reddanmanic
( a.k.a.
Silent-Sid

)
Art By :
bleedman

Previous Page : GH - Ch.2 P.18 - Sin-G Along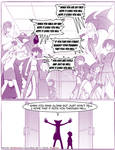 Chapter 1 - First Page :
Welcome to Graywood High - T#1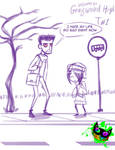 if you like this comic and want more of it , please donate any amount of money to support it , and as a reward to those who donate , you can have one of two things:
1- get your OC inserted in the story of Graywood High !
2- get a package of drafts and PSD files of the comic pages ( and a bonus of my rough sketches prior to them )
( PS : the money will be used to fund the comic and pay the artist for the pages )





just two notes :
1- the Paypal Name is only used for legal reasons, so do not ask about the Name.
2- the package will be sent to you VIA Email, but only after the transaction become final and completed, so that it can't be undone without permission.
there for, it might need a couple of days before the package is sent.
Paypal Donation Link :
www.paypal.me/SilentSid



for more details , contact me through these below :
Gmail + Skype : silentsid1992@gmail.com
Skype : live:silentsid1992
Discord : Silent-Sid 1992#0294
Twitter :
twitter.com/SilentSid1992
Blog :
silent-sid-1992.blogspot.com
DeviantArt :
silent-sid.deviantart.com/
Tumblr :
silent-sid-blog.tumblr.com/
Youtube 1 :
www.youtube.com/channel/UCSyg5…
Youtube 2 :
www.youtube.com/channel/UCwToj…
special guest :
Izuna-Angel

Special thanks to :

alucardsblood

Cover :