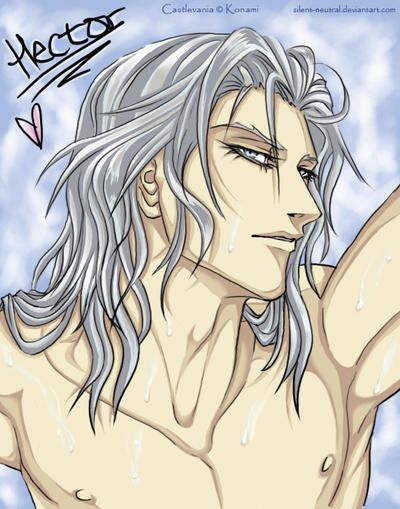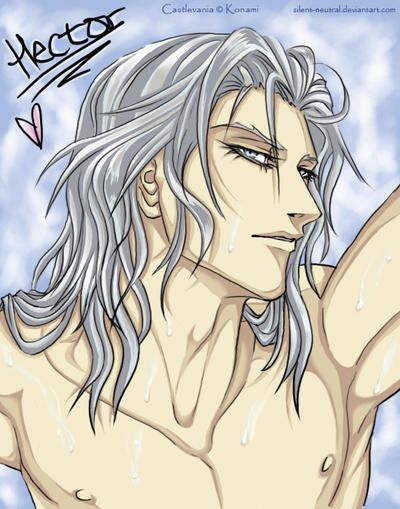 Watch
Hello again, I didn't have net access for a while, hence my disappearance lol..
Here is something I managed to finish while I was bored having no net lol…
Sexy Hector

This was just colour practice…wanted to experiment a bit. I can't take all the credit for this either; I used a drawing for reference from some Japanese artists' site months ago (Megaman artist). I don't know who it was, and I don't have the link…Everything was in Japanese and my comp doesn't have the language pack soo…But if you see/seen it, you'll be able to see the resemblance (except that pic's character had their hand to their mouth; didn't want to copy it straight off) Saw this particular artwork and I really liked how they drew the eyes and hair so I kind of wanted to try it out too…I exaggerated the lashes though, because well, Castlevania characters have them

and I could only think of Hector who might look hot with them xD and I'm happy to say that yay, some Castlevania fanart! For once...
Atm, I'm working on an arttrade with a close friend and working on a commission for someone on here as well, plus my own projects which are second priority compared to the previously mentioned.