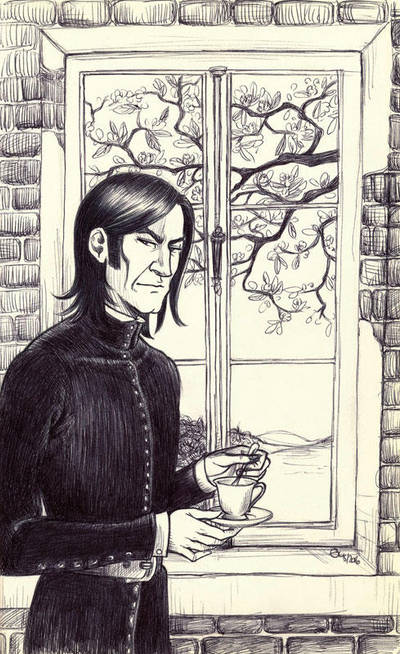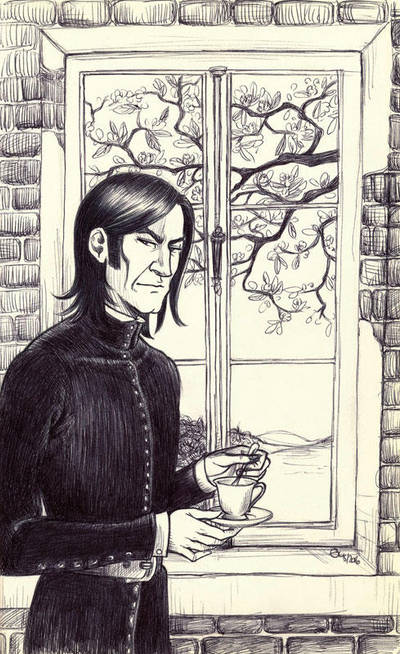 Watch
This drawing is a few months old now, and it shows! Snape's face isn't sharp enough. I'll be back with sharper Snape

.
Snape is (alas!) not my property. He is (c) J.K. Rowling.

Amazing work, his expression is love ♥
Reply

No, no, no, my Legilimency skills don't stretch that far.

Expect more Snape, though. He's never really been absent from my sketchbooks, but I have read
Cursed Child
and visited the Harry Potter Exhibition (it was on show in Brussels), and now I'm back to drawing him more intensively. And back in fandom, really

.
Glad you like him (and flattered that you missed my version)! -I thought he needed tea...
Reply

I love this

Reply

It looks great

I also love how peaceful this scene feels like
Reply

Thank you very much!
The poor man doesn't get any peace at all in canon, I think we owe it to him to give him some in fanfic or art...

Reply