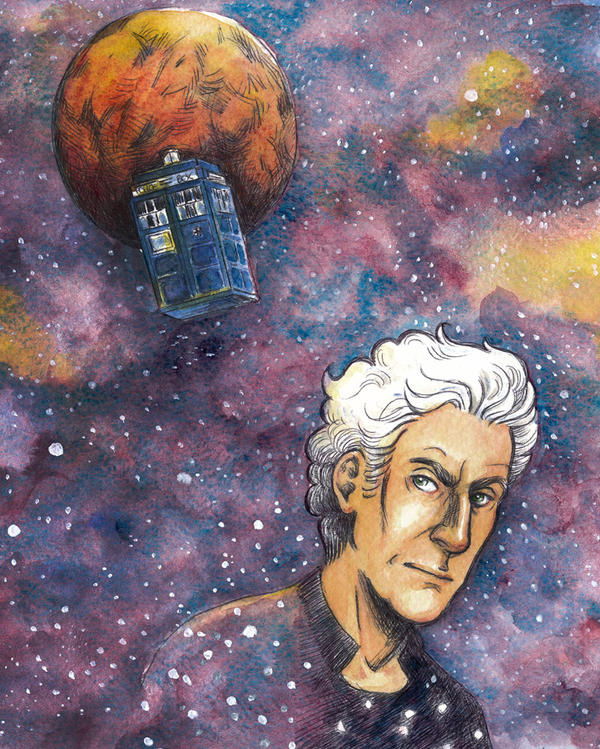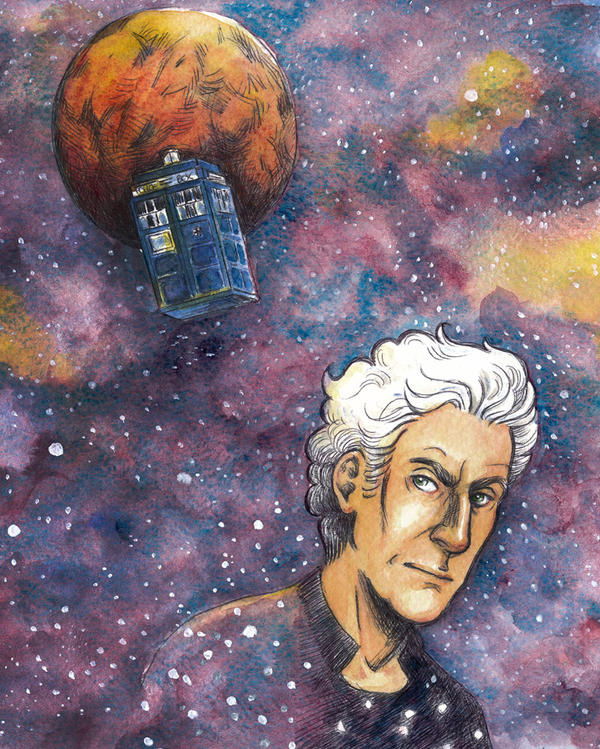 Isn't that just grand - now that the Twelfth Doctor (my Doctor) is about to disappear, I'm finally learning to draw him in a satisfactory way.
Also, WHY did I have to draw the TARDIS. Argh perspective.
Nevertheless, this was immense fun to draw and paint

! Watercolour is perfect for space.
Media are ballpoint pen and Blockx watercolour on Daler Rowney Aquafine Cold Pressed paper (300 g/m²).

I hope that you have been well and that the Muse has shown only her kindest generosity to you?
Reply

Hah! I've been well enough, but the Drawing Muse isn't really paying me a lot of visits right now... I'd really love to be working on doll clothes (I have a Snape doll now! also my Mini Arthur is still waiting for his outfit!), but I have foolishly allowed myself to be talked into giving a Wilde lecture and so I feel obliged to work on that first. Sadly, it feels like work, so it's not advancing very much

.
No, I have some scribbles, but this Doctor picture is really the only thing I finished this summer. In a few days, art school starts again, so I will have to work hard on the comic. (I didn't TOUCH the comic this summer. I feel ashamed. But I guess I needed a break?)
Reply

Well a nice long break never hurt anyone ... just so long as it isn't inflicted on a load-bearing limb or the fingers of one's dominant hand.

I'm just glad to know that you are still keeping well and apparently destined to do so for the foreseeable future.

Reply

Don't worry Ms. Sigune - I see only Excellence, no matter what perfectionist quibbles might beset you!

Reply