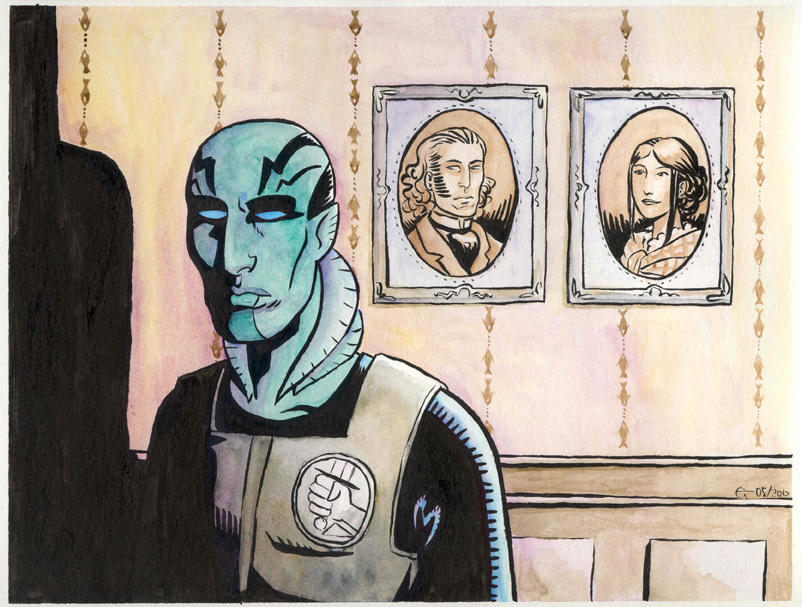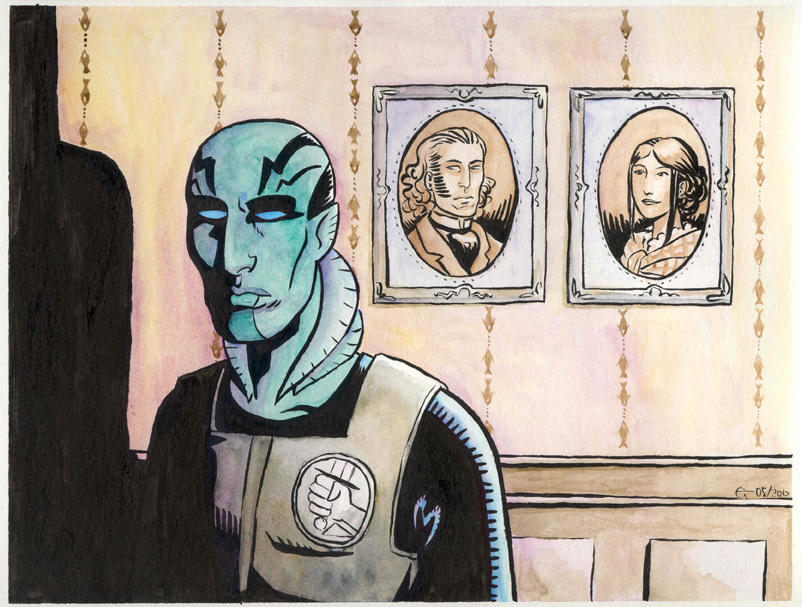 Watch
A belated birthday present for my friend Nout. He has been lending me his BPRD comics lately, which to me means, "Draw me some BPRD!"

I guess he'd rather have had Roger than Abe, but I had an idea for Abe. So there. Still hope he likes it

.
Inked with a Pentel brush pen, coloured with watercolour on Lana cold-pressed (NOT) paper.
I'm really rather happy with how this turned out *g*.
Abe Sapien is (c) Mike Mignola. I got my inspiration from the work John Arcudi and Guy Davis have been doing in "The Dead" and "Garden of Souls". Oh, and I also adore movie!Abe

.