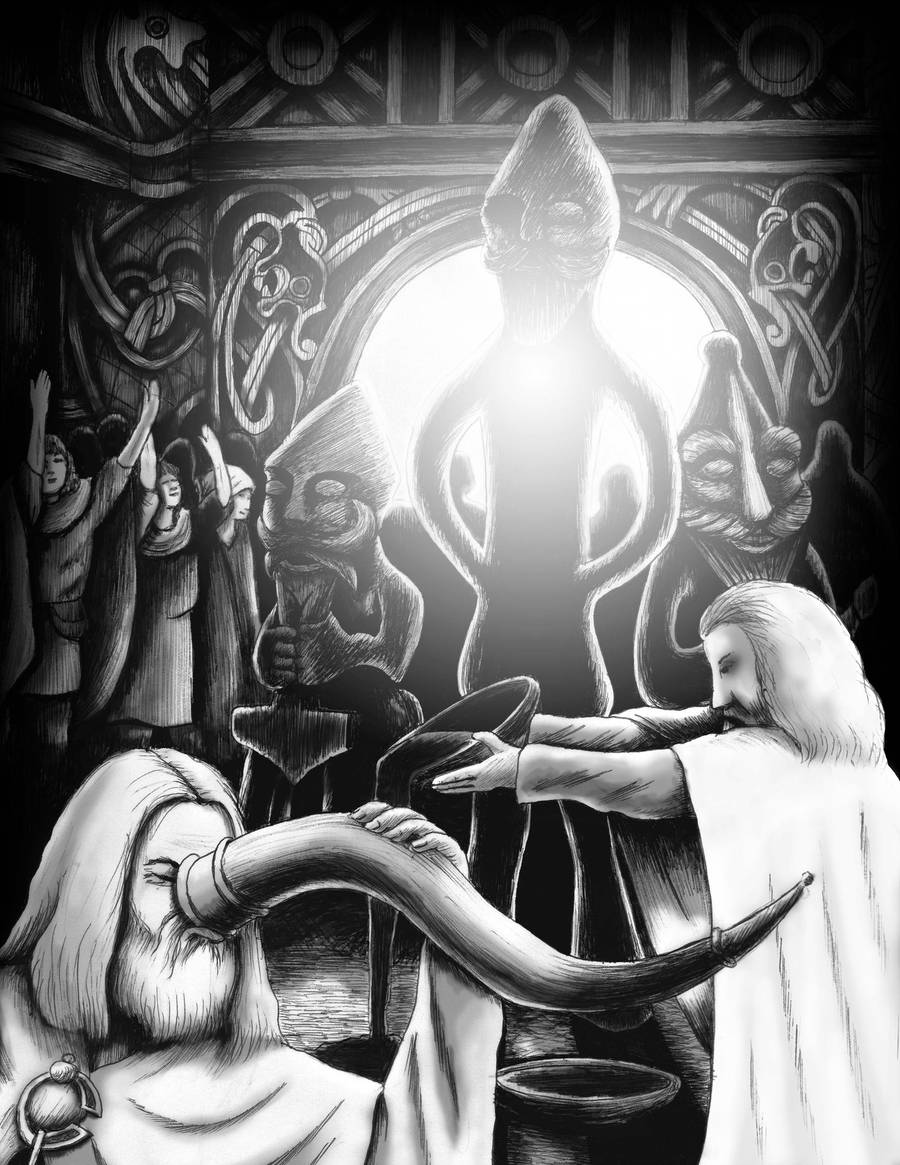 Watch
The Heathen Temple of Uppsala.

Made for an article in The Witches & Pagan Magazine 2011

The Illustration is made with a pen

dimensions: 21 x 29,7 cm.

Reply

Great theme, and great rendition!
Reply

Poor Thor has been demoted then

Good work though.
Reply

Wasn't the Uppsala area mainly known for Yngve-Frey and Frey worship?
Reply

Take your pick. Adam of Bremen says Thor was the most honoured god in the temple. The local kings were descended from Frey and the level of human sacrifice suggests the worship of Odin.
Polythesism, wonderful stuff

Reply

Sorry, Its because Odin is the high one

Ive got some plan to make a illustration of thor in the future
Reply

Yes this is great!
Thor, Odin and Freyr! Hail!
Reply