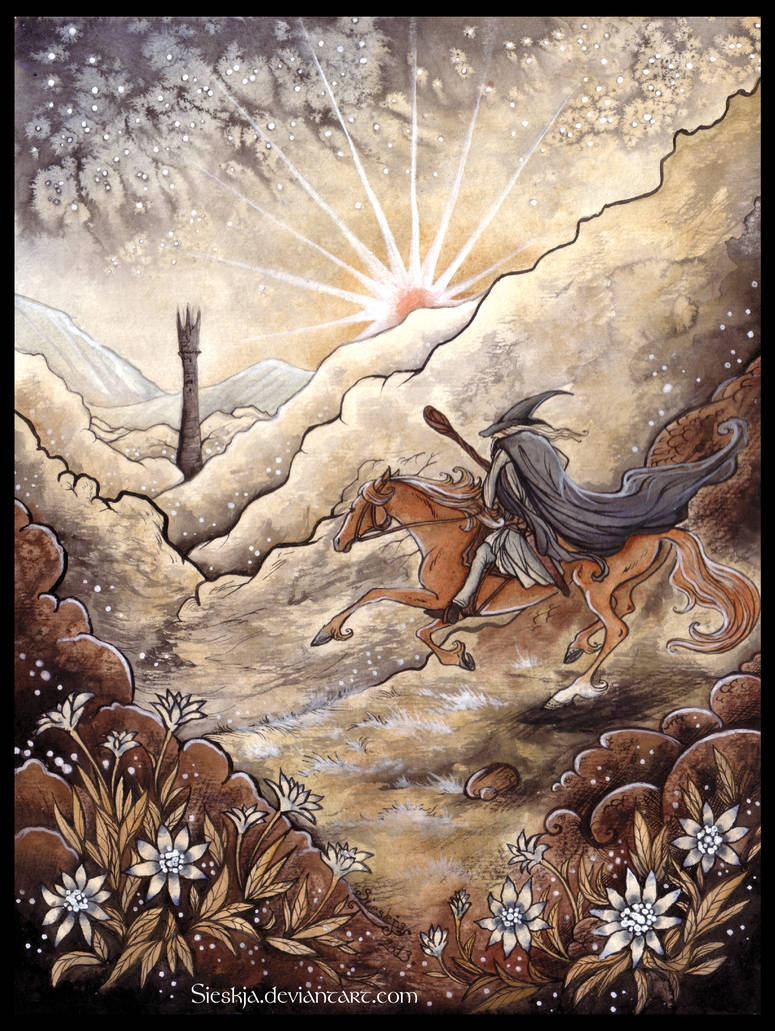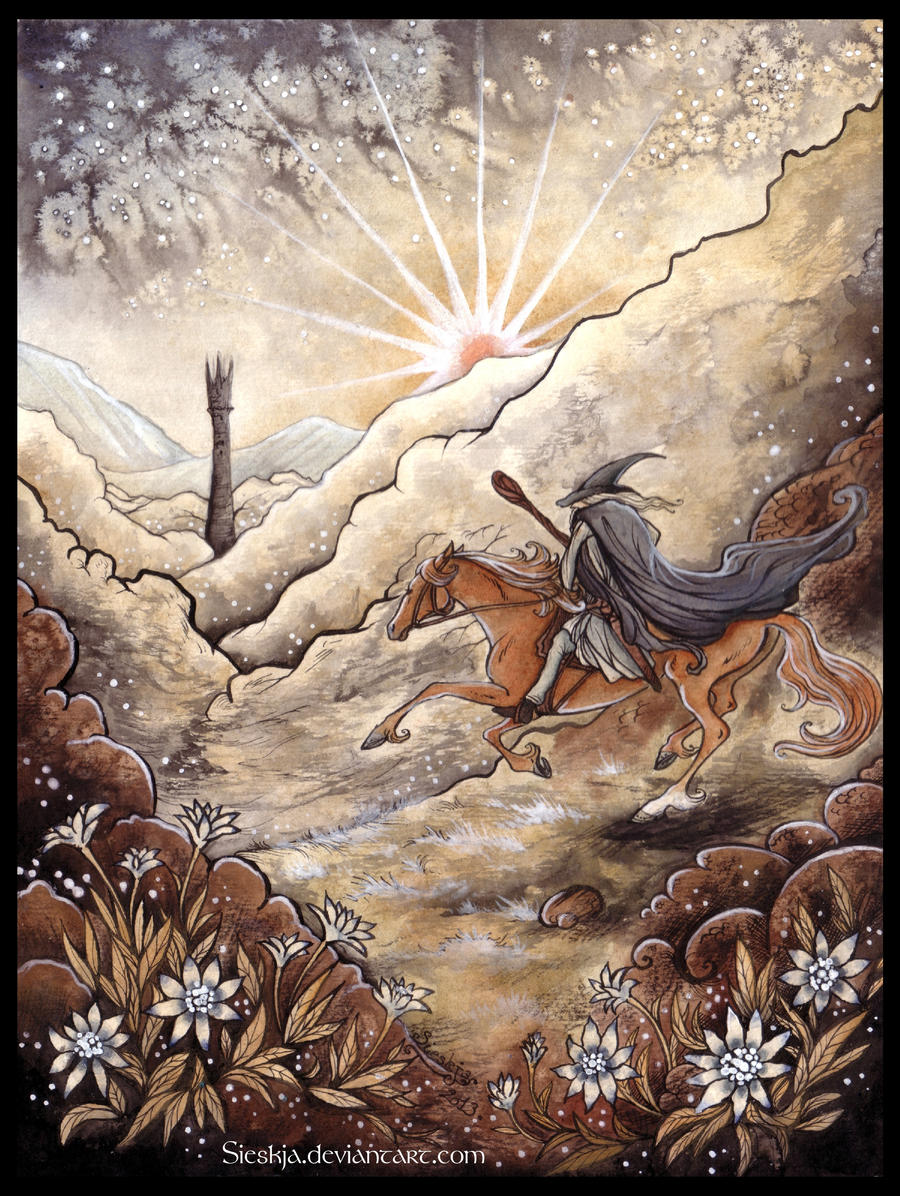 Watch
Gandalf riding to Isengard at the sunset... My very first fanart of
The Lord of the Rings
.
And also my entry to the

contest! The aim was to illustrate (through drawing or writing) a scene from Tolkien's realm, using some imposed words. I chose here the words
lights
,
mountains
and
flowers
(and maybe also "couple", for the rider/horse one

).
Watercolors, India ink and white ink on 24*32cm paper.  
Yesterday I just watched the animated movie directed by Ralph Bakshi from 1978... which haunted my childhood. For those who didn't know that movie
here you can see a nice trailer (with added voices from Jackson's trailer) made by a fan
(:
And a great source of musical inspiration...
Summoning -
Saruman