Journal Entry:
Fri Aug 4, 2017, 8:53 AM
I'll be at ScareLA at the Los Angeles Convention center Aug. 5th-6th selling art books, art prints and Zorgon CDs. On Sunday there will be a free screening of my first feature film "PHANTASM RAVAGER" followed by a Q&A.
I rarely do appearances and conventions so if you are in town and want to stop by and say "Hi!" this is the time. I'll also be there with Ravager alumni Reggie Bannister, Gigi Bannister and Le Kat Lester!
Hope to see you there!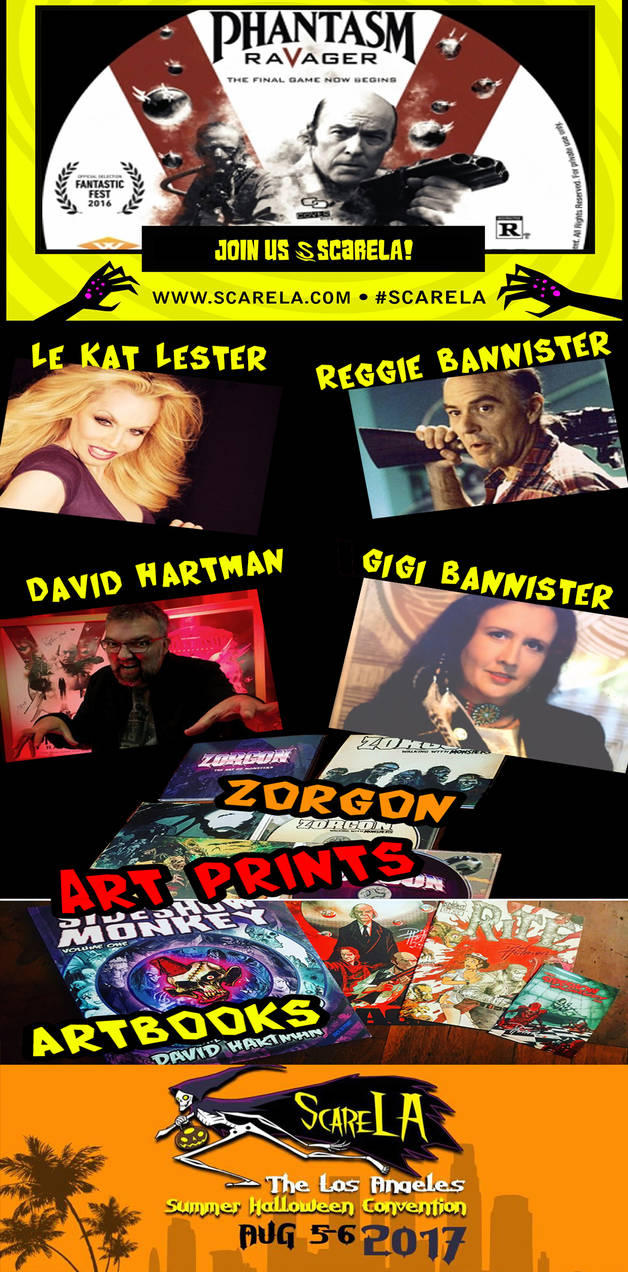 My television and film credits!
Click here to visit my website and sign up for the Sideshow Monkey Newsletter!
Check out my Wife's Art!!!