Journal Entry:
Wed Sep 5, 2018, 8:41 AM
"The Adventures of RITE" graphic novel now available through Amazon!!!
Inbetween animation and movie gigs I have been working on a comic project based on characters I created many years ago. Full of action, comedy, horror, and violence this comic has taken some time to complete and I'm proud it is finally done and available to share.
Currently available on AMAZON but will also be available through bookstores in the near future. Only $10.99 for 78 pages in black and white.
Check out the Amazon link below to read more and purchase your copy today!
Thanks so much and please share!
CLICK HERE TO PURCHASE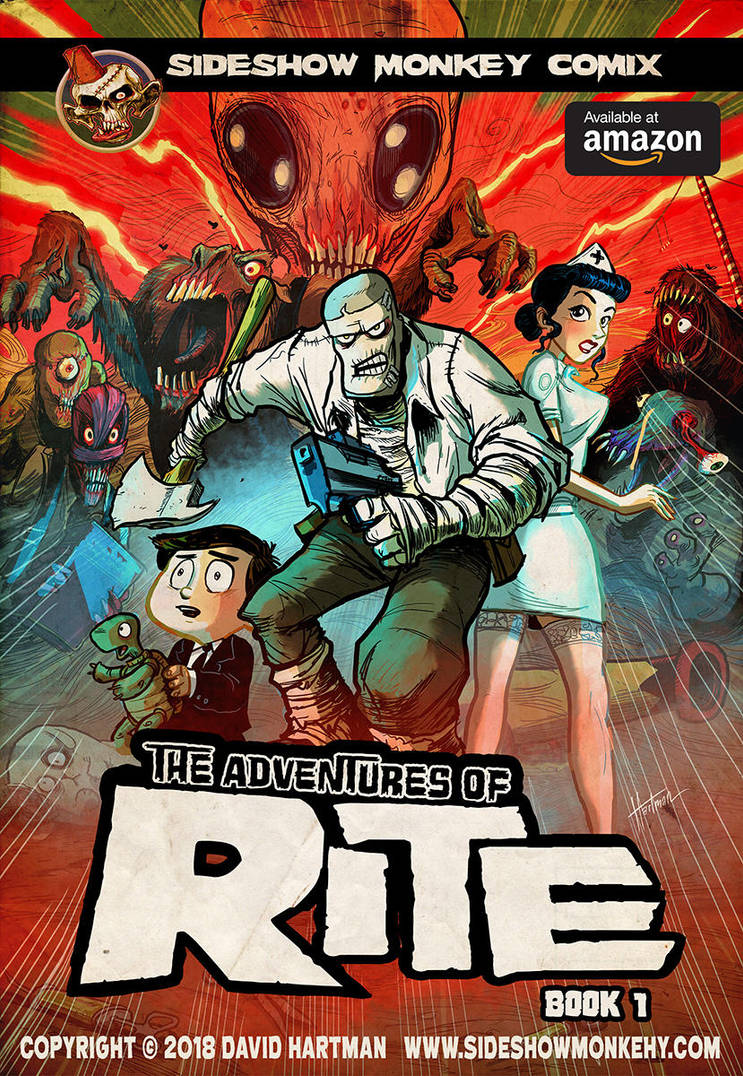 The absurd adventure of a bandaged hero, a scientist turtle, and their boy servant as they try to stop evil from gaining the power to control time and space. A fun mix of action, horror, comedy and even romance within an insane adventure to stop evil from claiming our past, present, and future! From David Hartman, award-winning illustrator, director of "Phantasm Ravager", "Transformers Prime" and Rob Zombie collaborator. Rated PG-13 for mild violence and language. 78 pages in Black and White.
My television and film credits!
Click here to visit my website and sign up for the Sideshow Monkey Newsletter!
Check out my Wife's Art!!!