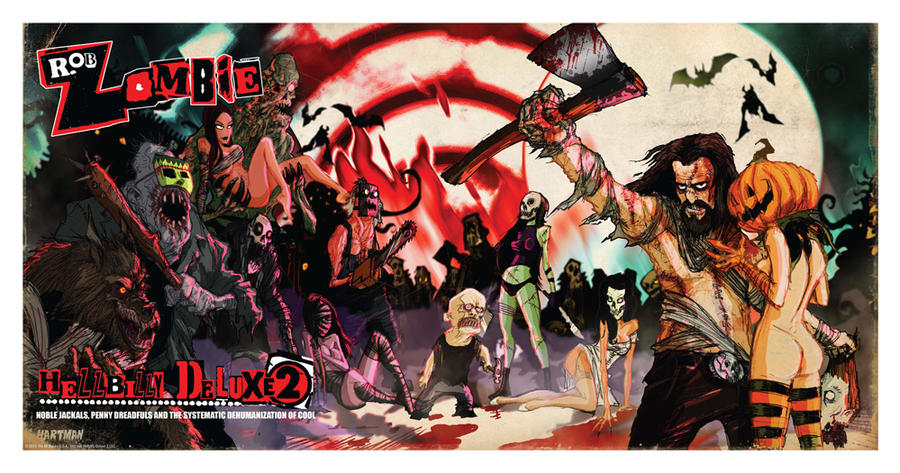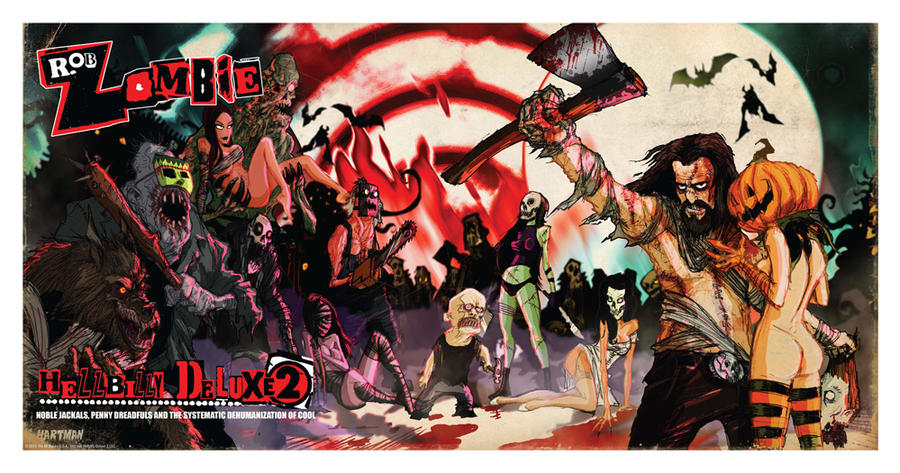 Watch
This is a piece I did for Rob Zombie's album "Hellbilly Deluxe 2". This is in the booklet as well as art from Dan Brereton, Alex Horley and Sam Shearon.

For a limted time only the piece is available as a lithograph at HOT TOPIC stores. Here is info from Zombie's site...

"Purchase Hellbilly Deluxe 2 At Hot Topic And Get A Free Limited Edition HD2 Lithograph!

Exclusive offer from Hot Topic!!! Buy Zombie's new album, Hellbilly Deluxe 2 at any Hot Topic and receive the pictured limited edition lithograph for free. If you purchase a Rob Zombie T-shirt you can also upgrade your purchase for $5 more to download the album and also receive the lithograph (only with the upgrade). This offer is limited so get there early and ensure you "Rock the Motherf**ker" with the latest from Rob Zombie"