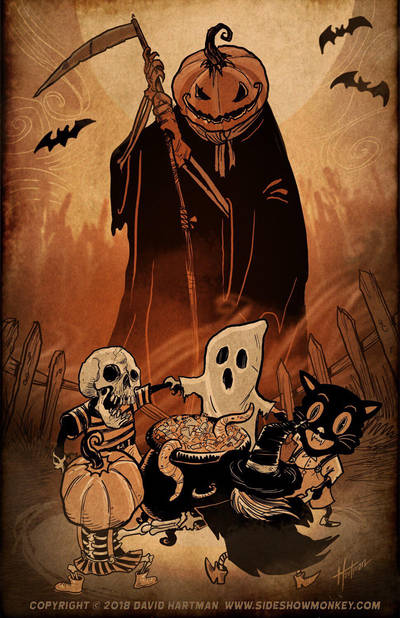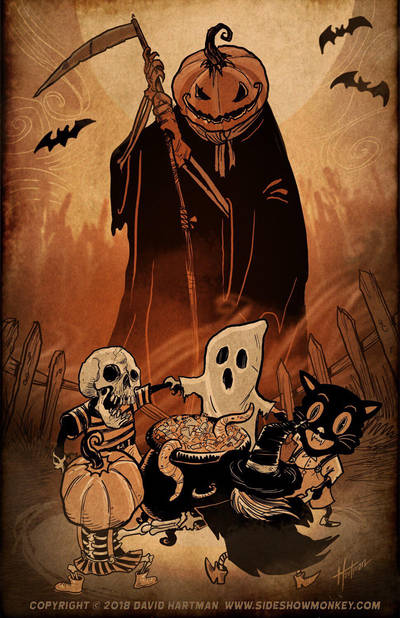 Watch
Been crazy busy lately drawing for work that it has left little time for the fun stuff. Had to sneak this out right before trick or treating started. Posted on Facebook but didn't get to post on DA until now. Enjoy!

Great work! More kids should have costumes like these!

Reply

Awesome work as always! Love this one.
Reply

Not sure if Mr. Jack O Lantern is smiling because the kids are having a good time or because he knows they are the next ingredients in the soup. Either way it's a great piece. So, what have you been working on lately or is that a secret.

Reply

Thank you! Well, I was helping develop a new show for Dreamworks and now going on to direct another show I hope to announce in the new year.
Reply

I feel this may be considered a Great Pumpkin reference from The Peanuts.
Reply

Reply

Reply

Very cool! Never too late to show some Halloween works and yours never disappoint!
Reply