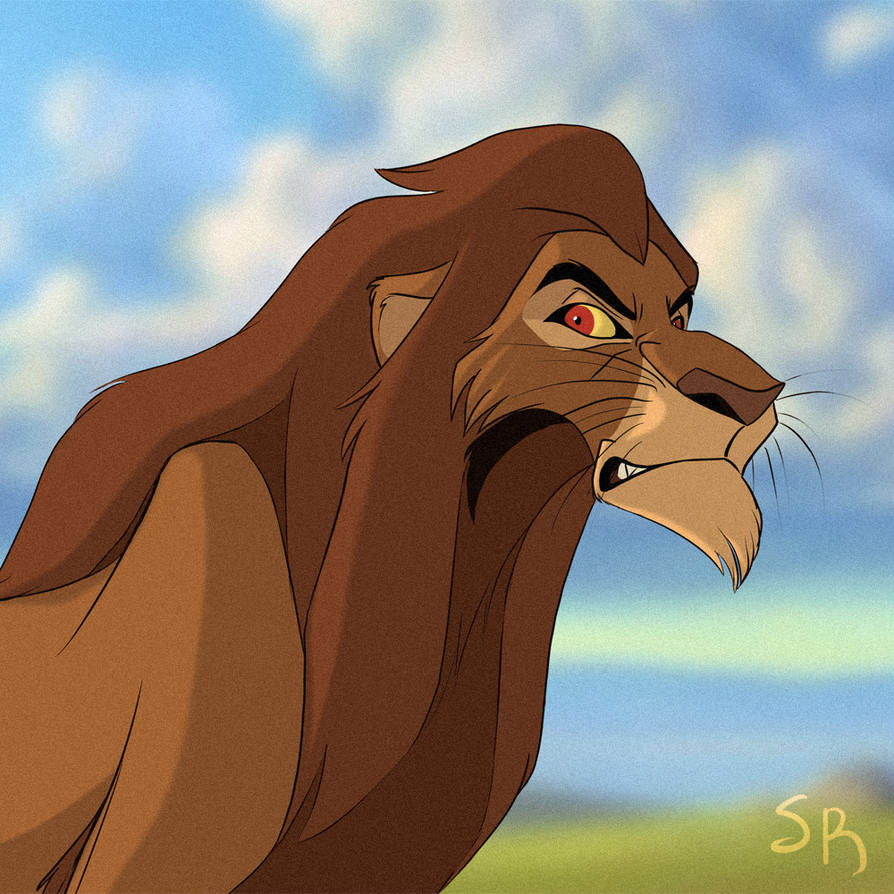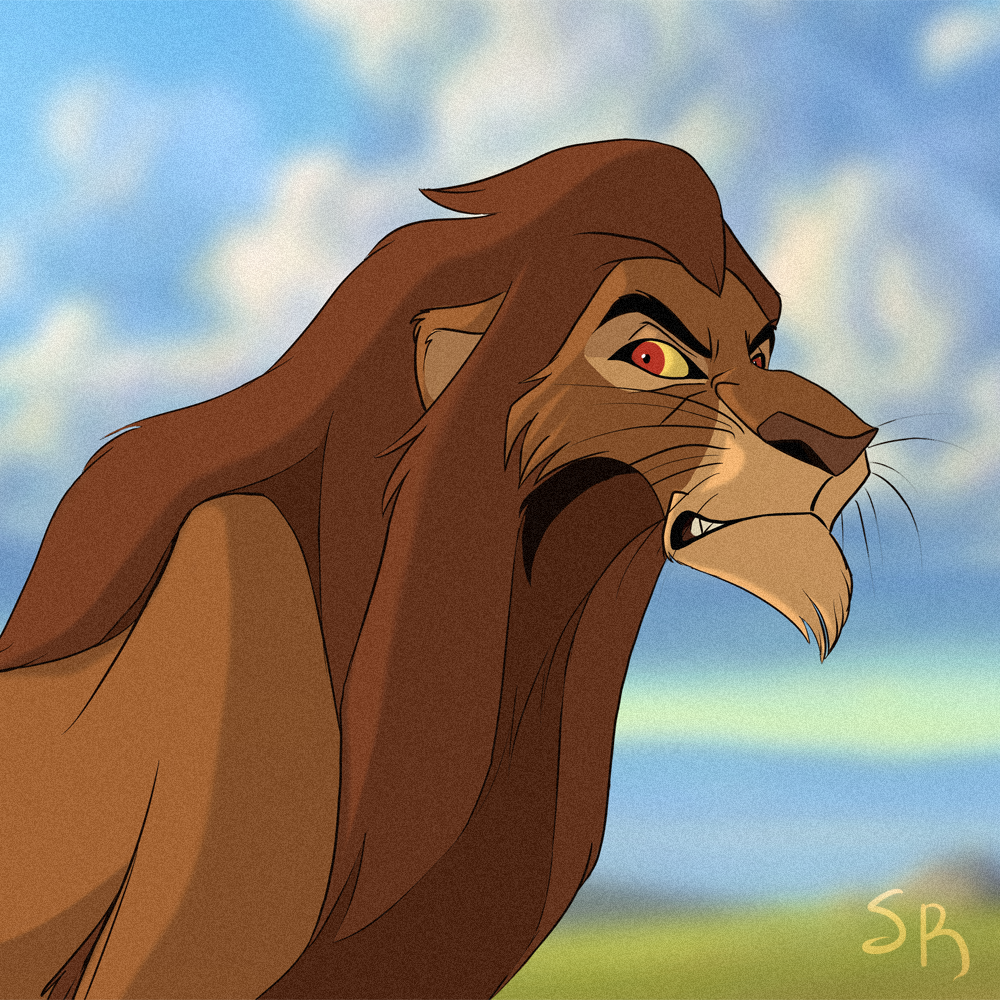 This is "Selfish" - the angry lion from audiobook "The Brightest Star". You can read about him here:
[link]
I named this character "Hasimu" what means roughly "to be angry," "arguing", "quarrel", "avoid". I guess he was Mohatu's elder brother, but he was very rude and unsociable. While Mohatu was trying to help animals survive during the Great Drought, Hasimu did not care about anyone but himself. As a result, Mohatu was proclaimed king of the Pride Lands, and Hasimu remained unsociable loner who live near the border. However, he liked this life.
I made him more sturdy and tall male than his grandson, Taka, with more thick mane. Hasimu - not a villain, but he is very severe. This lion is very grumpy and unpleasant, but he is not envious as Taka.
The Selfish Lion (c) Disney
Name, bio and personality (c) SickRogue
Yes, you may use this picture, but only with my personal permission!