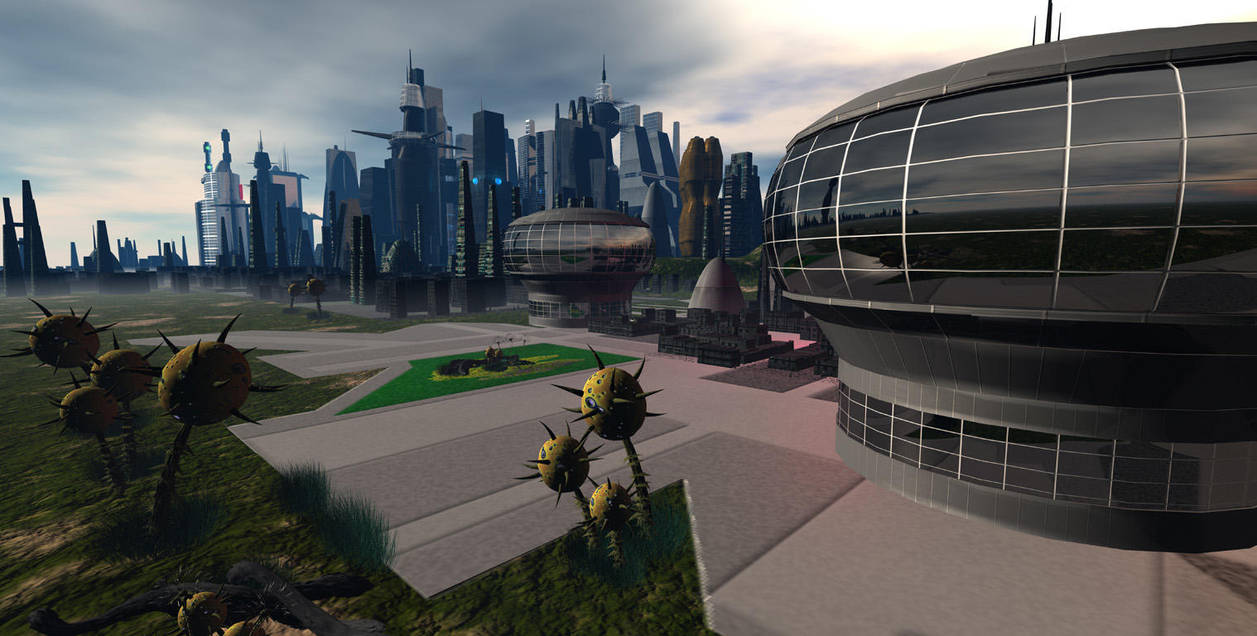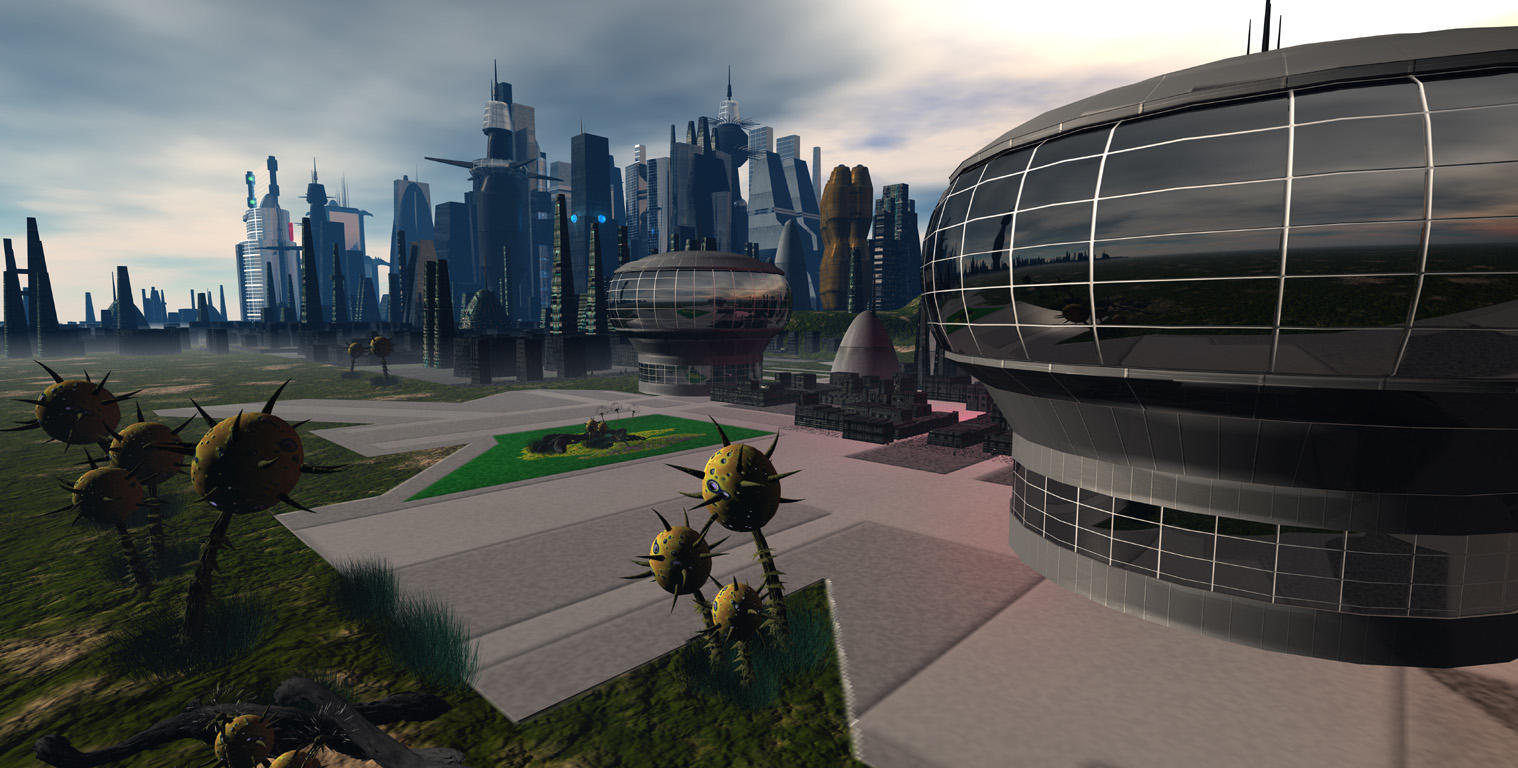 Watch
Remember that Alien City I've been working on? Well here is version 4 of the work in progress. I still have to add the sky traffic and a few other buildings into the scene... but she's getting there.
I love Bryce... you can just load that sucker to the tits with polygons... takes a shit load to make her choke I'll tell ya!


Impressive really fantastic artwork can[t wait to see the finished picture
Reply

wow bro. this is immense!
and i really dig that alien plantlife you're developing too.
at least i think that's what that is. heh.
i was wondering,...your atmospheric perspective is so
excellant. does the app apply that for you? or is that something
you have to consider and apply yourself?

very nice work.
Reply

Thanks "D" I'm using Bryce 5 for my rendering and the possibilities with the sky lab are virtually endless... I must spend hours just tweaking the atmosphere settings alone.
I'm working on some new more detailed city tiles, they are more detailed but have fewer polygons than a lot of the terrain generated city tiles you see filling a lot of the BG space, those tiles were created using Bryce's terrain editor and a Photoshop PSD file (B&W geometric shapes to create buildings) This is a quick and dirty method of city creating... I'm making more detailed tiles stricktly in Amorphium Pro and texturing them in Bryce and then saving each city block as a Bryce Pre-Set, it's a much more time consuming process but you get a more realistic looking city in the long run...

Reply

Excellent work! I love the spikey plants(?). The ground plane bitmap's looking a bit weird at the moment but I'm sure you'll sort it.
Oh, and Merry Christmas!

Reply

Thanks... yeah... I was not sure if I should work it in post or not... allthough... I think it just needs a bump map, I think I may have forgotten to give that part one... that area was actually suposed to be in the background, but when I was playing around in the director mode I accidentally came across this scene and I just had to jaz it up a little with the plants and then render it off.

Reply