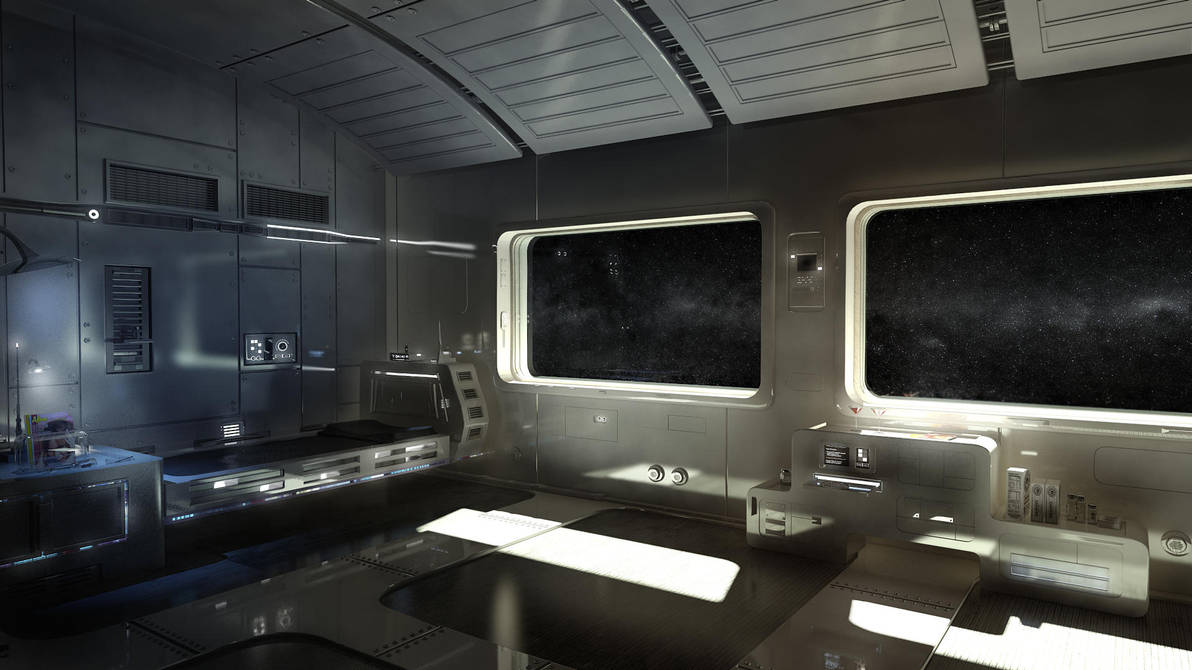 The Space Suite H-305. Continuation of my "Space _____" series. An imagination of a 4-star space hotel suite in distant future...

And yes, the food boxes on the far right are actually Dharma food boxes from Lost.



Software Used:

3DS Max 10 - Adobe Photoshop. Rendered with Mental Ray.
OK here goes, I have not done a critique before.

As for the vision, it reminds me of the movie aliens in a way that the look and feel is of the nature of the movie's elaborate sets and it's futuristic character aliens has.In saying this i think this vision is a step beyond.

For the originality, it does not lack anything that has not been done before but adds to it fivefold.The original theme is in the eye of the beholder but in this case the artist has given us a good imagination on the theme of a hotel in space, and i can just imagine using that "elevator in space"
to ascend here.

The technique is very nicely done with details everywhere and aesthetics in design aplenty, 5 stars here.

Impact hit me straight away, as if i wanted to sleep here just for one night and look at that gorgeous milky way whilst connected to my i pod outlet listening to Devin Townsend's Ocean Machine or A Perfect Circle.
The Artist thought this was FAIR
42 out of 42 deviants thought this was fair.
As am I, but can can tell that your are very talented and such more. Thou you and do better for example the glasses of wine there, you could have done the reflexion of the glass to the floor or water, but anyways apart form that every thing is amazing just wonderful. The structure is really reallistic and such. i love the way in how the sun reflects on the windows and stuff. But I notice that some reflexions of shadow aren't there, but overall look of all this is from my point of veiw that is i give it an 8.5 out of 10.

Keep up the good work.
The Artist thought this was FAIR
6 out of 6 deviants thought this was fair.