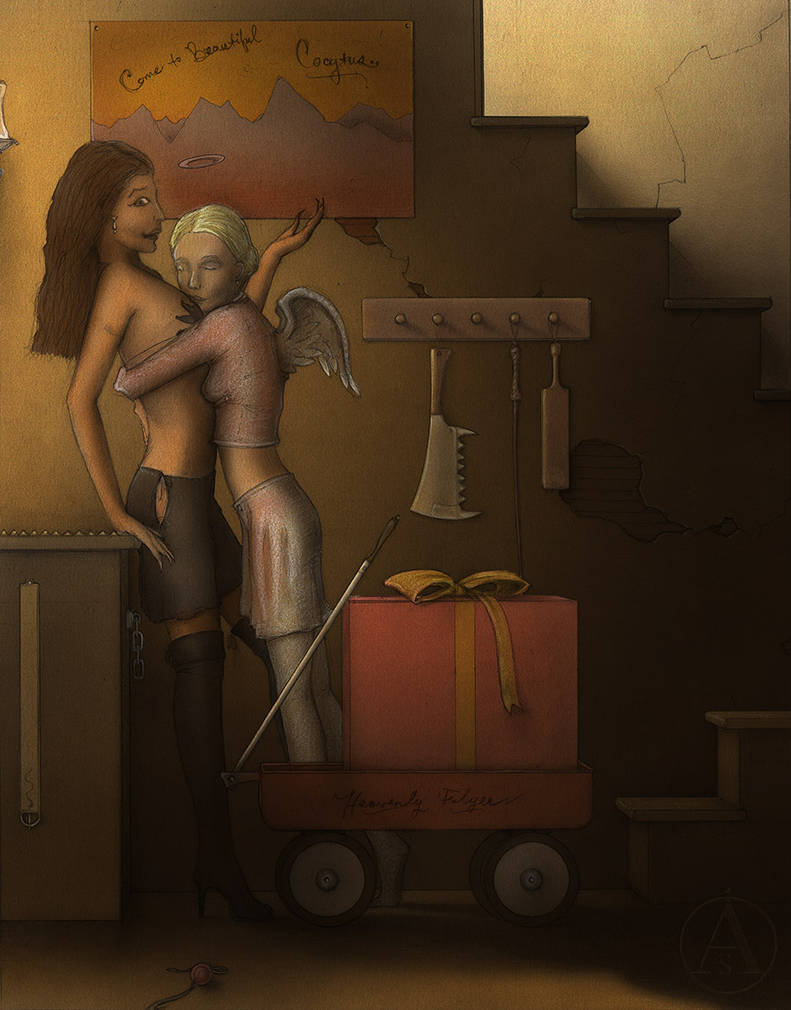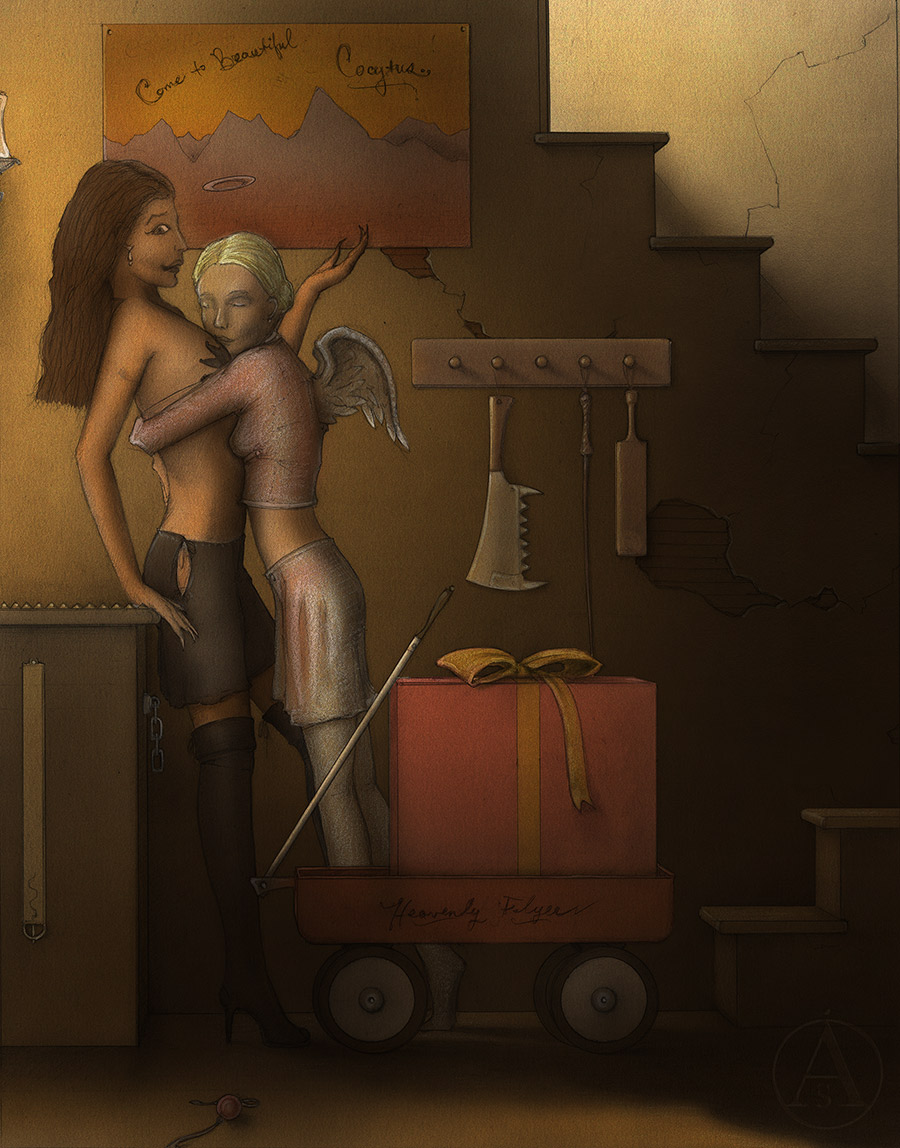 Watch
An angel goes to great effort to bring her demon a gift for the holidays. Demons need love too, or so she reasons.

Very much compels me to wonder of just how an angel manages to sneak into Harbingers of Hell are Us to do he holiday shopping for the demoness in her life. Seems to strike me that those certain sorts of high end retail outlets are not inclined to allow any disruptive looking anybody's through the doors. Though i suppose, an angel can invoke her connections to carry on her appointed missions of mercy. I am thinking the bad girl was not entirely expecting that raucous hug fro she seems a bit taken aback and has dropped the ball gag. Just what might it be in that great big box in the little red wagon. I wonder if the Demoness shakes the box vigorously, or the gift giver herself in an attempt to have the contents revealed ahead of the official opening time.
Reply

Thanks for the note. Although I'm not sure whether to be flattered or frightened that you could properly identify the item on the floor.

Reply

Oh never a need to be frightened in my particular case of making that i identification. Please rest assured that i would never be the one employing one ......
Reply