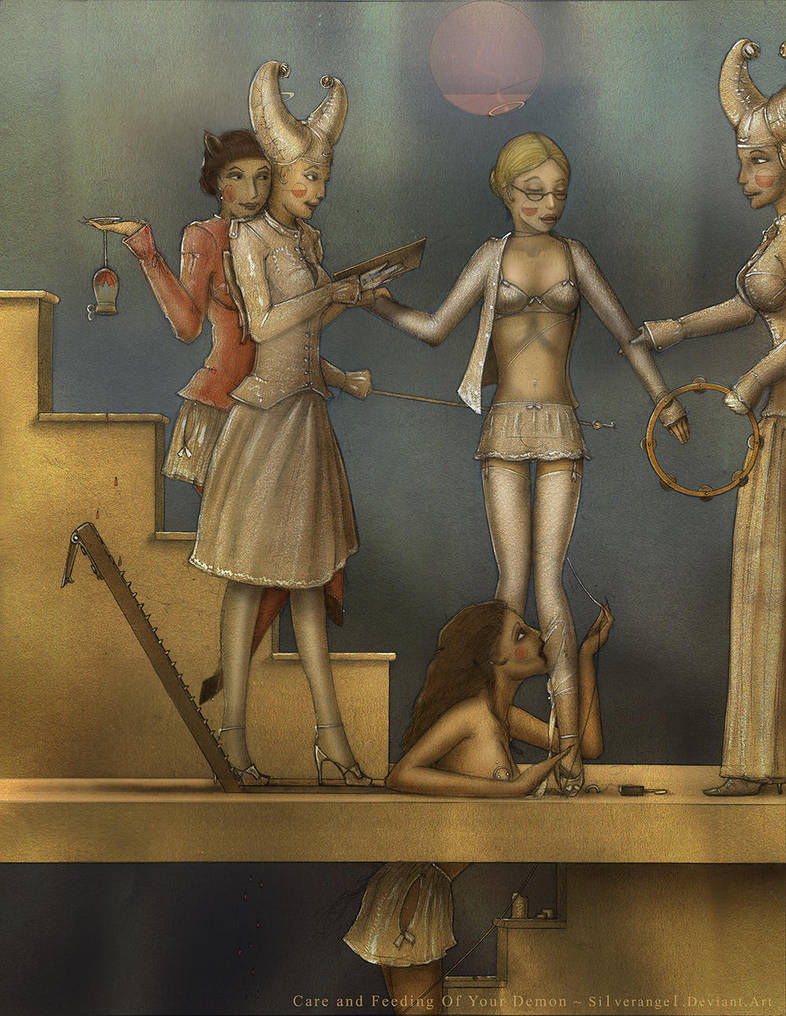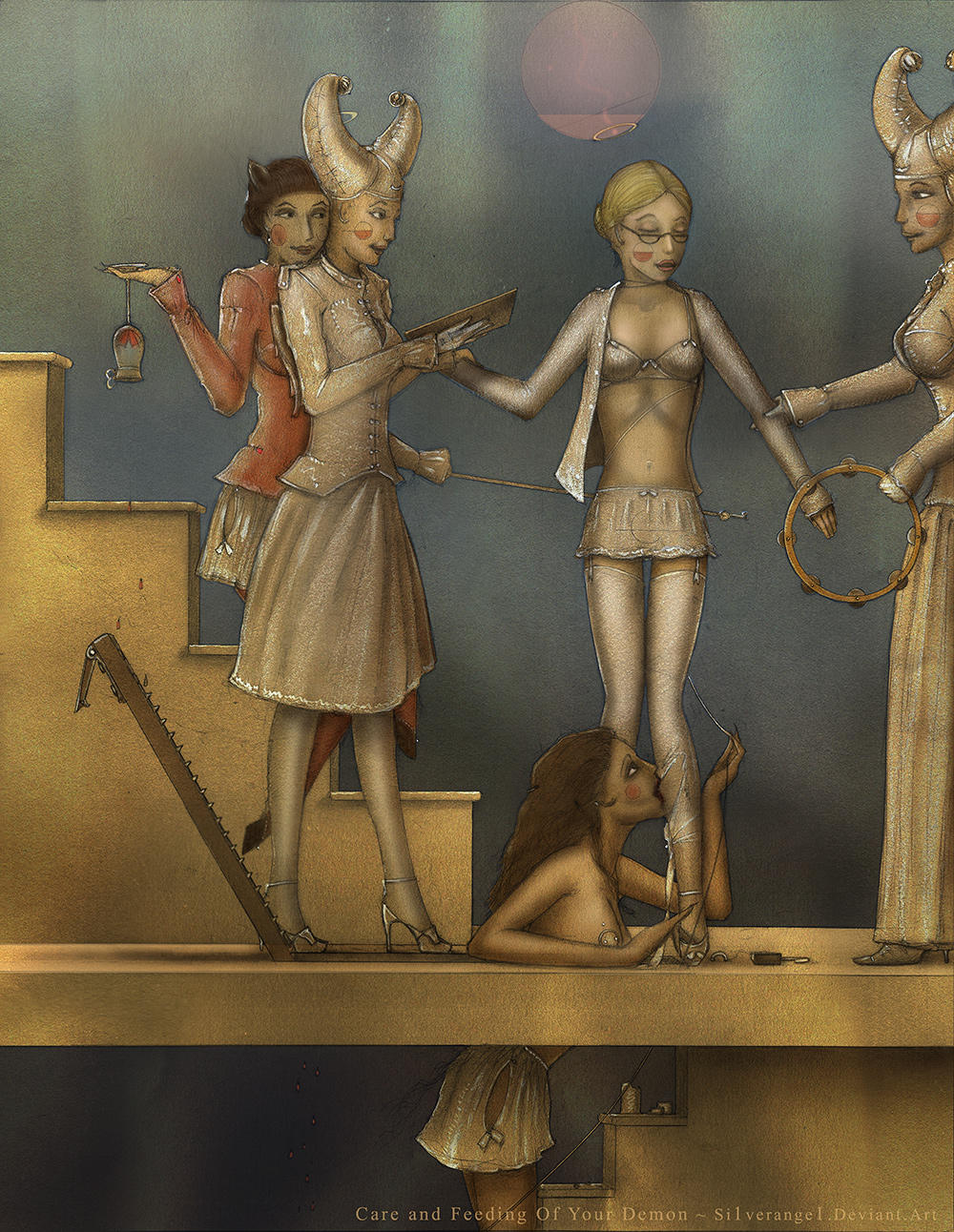 Watch
Little did she know, the initiation ceremony into the second circle of the Secret Society of Ignominious Literature involved a mysterious and shocking ritual. This is a drawing in graphite, conte, and gouache, painted in Photoshop.

The artist does indeed ever imagine and communicate quite an intriguingly sensual scene. All those subtle suggestions of golden halos -- though forever cocked just a bit askew and at a distance form the wearer that make sone wonder if the device is effective. The ritual appearing to have a bit of a theatrical production aspect as part of the cult assails the latest surprised inductee by attending by way of the trap door in the temple floor. That tambourine adding a touch of a salvation army, old school sort of evangelical aura to the ceremony,that cane -- a pagan sorority sensation of initiation indoctrination. The inverted goblet with a cellophane cover yet another interesting detail indeed. Though the neophyte bibliophile of the bizarre book society might be taken aback right now, indications are that her literary guides will soon have her an voracious reader.
Reply

Yes, I'm sure you're right. This angel's guides will have her nose-deep in the most pleasurable tomes in no time. I've sworn not to depict those inner mysteries though. Thanks so much for the comment, Tom.
Reply

Oh, yes, i would never wish to put you personally at risk of violating a sacred vow of the order by revealing the secret sign to gain entrance to the library or the clandestine codex on the ritual book mark. Far be it for me to press for the titles of those cult oeuvres and have you lose your library card.
Reply