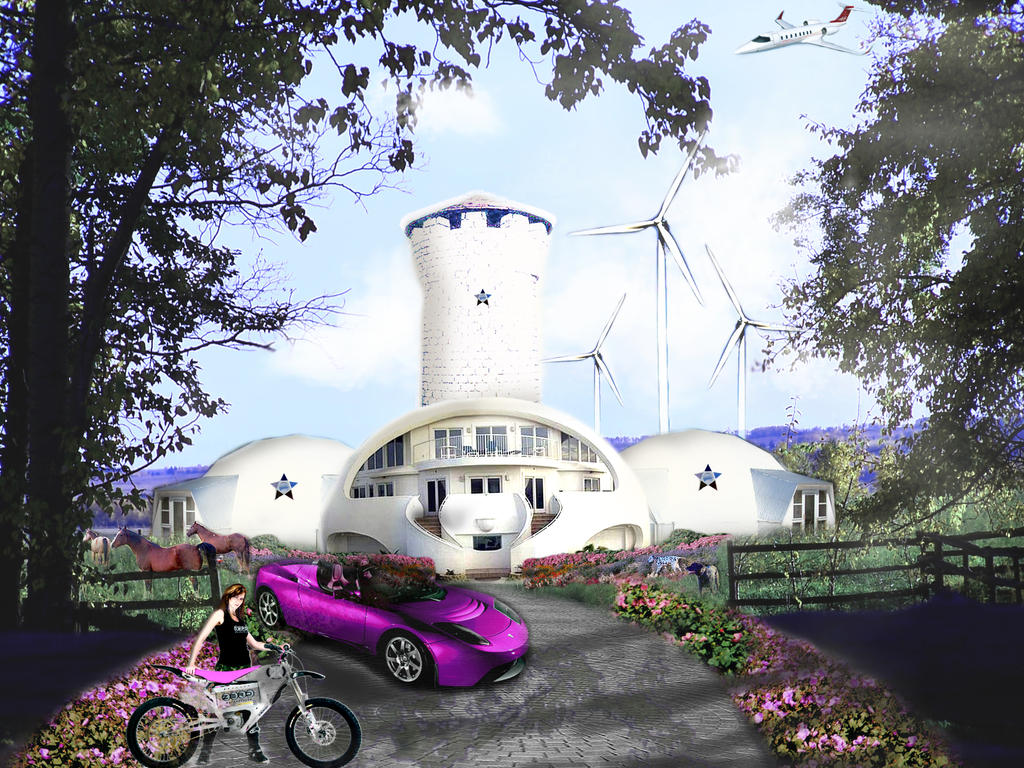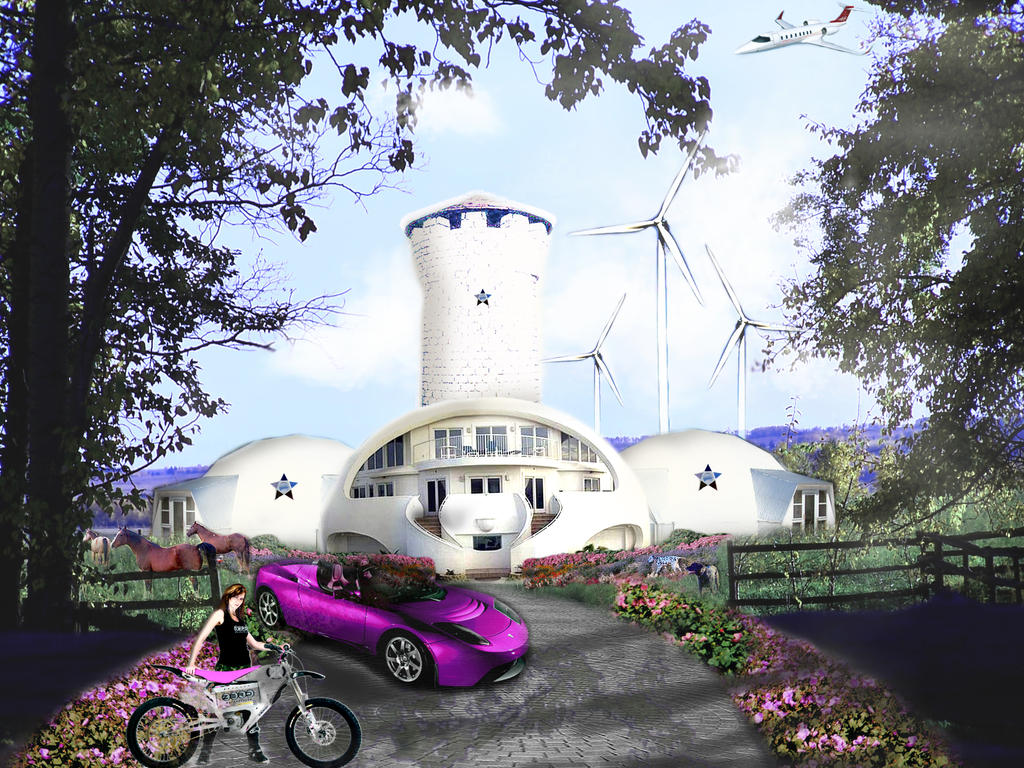 This is a WIP and is a representation of my dream home arrangement...a completely self sufficient home off grid and actually supplying power for other homes. The structures are "Dome homes", the 2 outer ones are Geodesic and the center one is Monolithic. The tower is stone and the top is covered with solar panels.

This home is completely off grid and would generate enough power to share with surrounding homes with the help of a magnetic motor I have partially designed. This is the view from the north side, the south side is vivid imagery in my minds eye and houses the garden domes and all weather outdoor solarium, sports area.....

The car shown is my dream car....the 100% electric Tesla Roadster (in a custom colour that I call Hot Purple!) Then there is me with my dream bike...which is also electric, the Zero X.

Dream a little dream of domes! And a new paradigm...where the homes are self sufficient, where you grow your own clean organic foods and share what you can with others...